Wed., April 13, 2011, 4:32 p.m.
Hospice House featured in national teleconference
I spent much of today at the Hospice Foundation of America's annual bereavement teleconference.
The theme: "Living with grief: spirituality and end-of-life care." It was a great conference and I'll be blogging about it all week.
The conference, shown nationally today to groups gathered throughout the country, featured a handful of hospice programs.
Within the first few minutes, a segment featured Hospice House in Spokane. Claps and oohs erupted in the Lincoln Center where Spokane folks were watching the national program.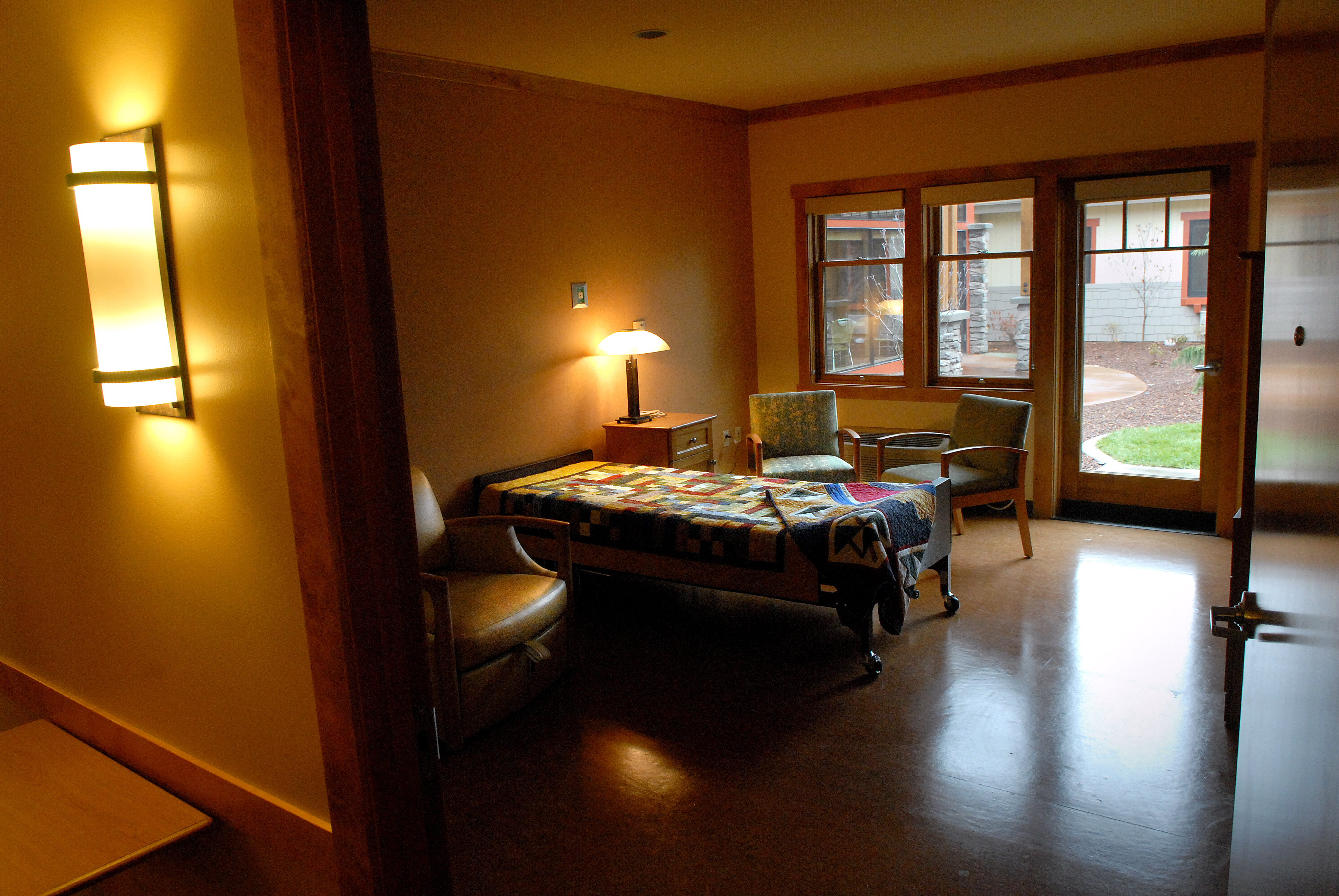 The segment showed Sheryll Shepard, a Hospice of Spokane chaplain, and former intern, Erin Raska, (now a Presbyterian minister) visiting a dying woman named Freddie.
They spoke with her about spirituality. Mostly, they listened. And everyone had a laugh when Freddie said she was OK with God but maybe not for long because he didn't seem to be on her same timetable in terms of death. I interpreted it to mean she was ready but maybe God had other plans.
(Spokesman-Review Archive photo)
---
---