Thu., June 2, 2011
Fallout shelter crackers
Over the weekend, I went through four boxes of "must save" items from the past 40 years. It's such an emotional process to decide what to save, what to pitch.
In one box, from my year as a young reporter in Delaware, I came across crackers I'd been given while doing a story on whatever happened to community fallout shelters. The crackers are about 50 years old and I found a description of them on a museum website. They were called "bulgar wafers."
It's hard to explain to people who didn't experience the Cold War how massive the preparations were in case we all had to go underground during a nuclear war with Russia. I wonder what those years of fear did to entire generations, in terms of anxiety.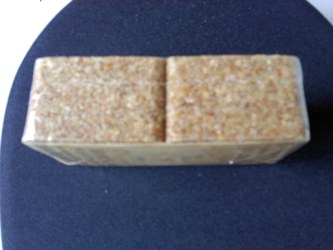 My ancient crackers (pictured here) brought it all back. The question now: What do I do with them? Donate them to a museum? Would a museum want them?
This is the challenge, and the grief, of cleaning out old items. One box down, three to go.
---
---