Sat., Jan. 10, 2015
EndNotes Ending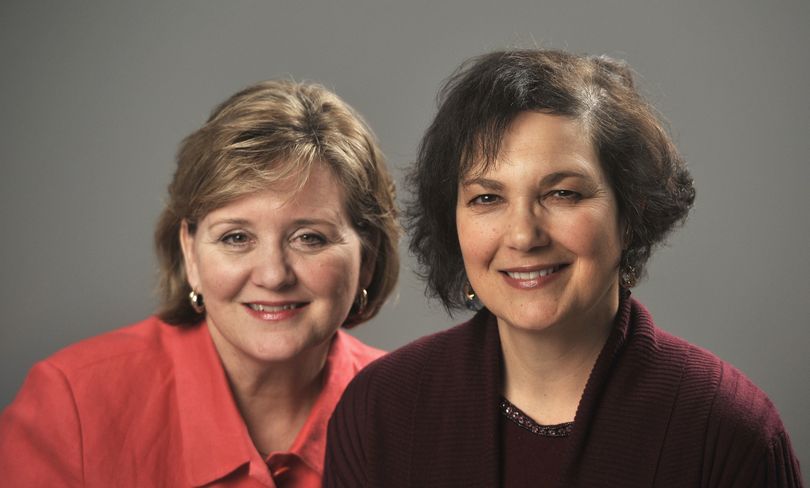 Rebecca Nappi and I began EndNotes in March 2011 as a bi-weekly, syndicated column on grief, loss, and suffering. We listened to readers, colleagues and friends as they asked questions about etiquette surrounding suffering, death and dying, and loss. "What do I say in a condolence card?" "Why don't Catholics have an open microphone opportunity at a funeral Mass?" We listened, interviewed experts and answered questions. We wrote the column for two years.
The EndNotes blog offered readers a forum for sharing their responses to the column as well as responding to our posts on news and thoughtful opinions. Now it is time to end EndNotes.
I am grateful to my dear friend and colleague, Rebecca Nappi, for her generous invitation to create the EndNotes adventure; thanks to the Spokesman-Review, a publication of integrity and professionalism. And thank you, readers, for your candor, wisdom, sassiness and insight; you are a blessing. Keep reading and responding – your opinions matter.
My last EndNotes post is a reflection from God on our human condition; okay, words from George Burns who plays God in the 1977 movie, "Oh, God:"
"I gave you a world and everything in it. It's all up to you… I gave you each other… I know how hard it is in these times to have faith. But maybe if you could have the faith to start with, maybe the times would change. You could change them. Think about it. Try. And try not to hurt each other. There's been enough of that. It really gets in the way… However hopeless, helpless, mixed up and scary it all gets, it can work. You find it hard to believe in me - maybe it would help you to know that I believe in you."
We experience suffering, grief, pain and loss in our world; we witness death and dying across the ocean and across the street. While we cannot take away sorrow, we can show up for each other, acknowledge the pain and stay close as those who suffer find their path to healing. We can offer compassionate kindness.
After all, God gave us the world and each other for exactly that reason. - Catherine
---
---