Fri., Aug. 24, 2018
Alaska Highway provides magical adventure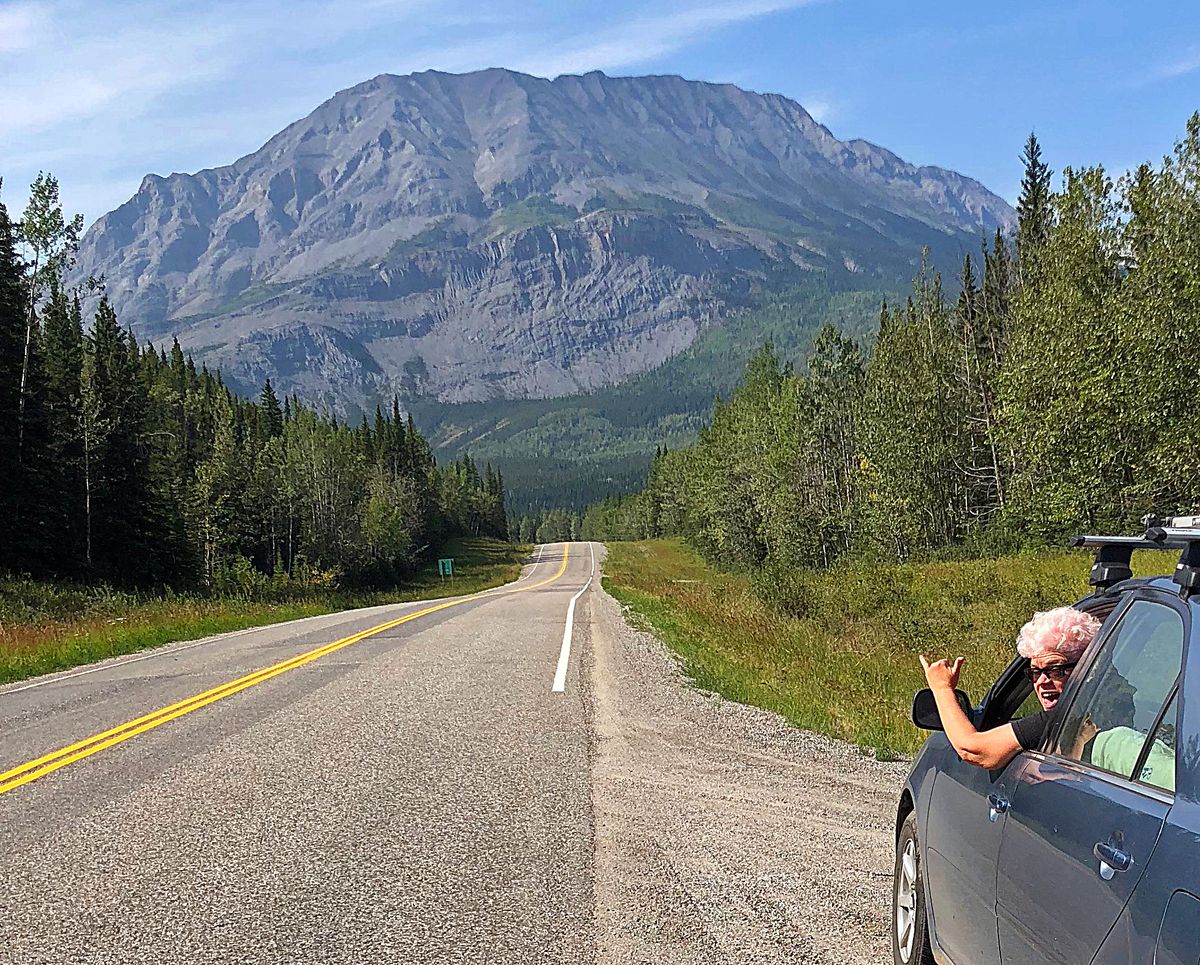 Wide-open roads and sweeping views are among the attractions of the Alaska Highway. (John Nelson)
Everything's bigger on the Alaska Highway. The vast sky, broad valleys, impossibly wide rivers and the beautiful mountain ranges that can never properly be captured in a photograph -- these are just some of the reasons this journey has been called the ultimate road trip.
We can now proudly display one of those bumper "We survived the Alaska Highway" stickers you see at gift shops that infrequently dot this spectacular scenic 1,500-mile adventure, which begins in Dawson Creek, British Columbia, and ends in the town of Delta Junction in the 49th state.
There were many highlights along the way. Here are a few of our favorites:
Canadians! They're so friendly and helpful.
Photo-op-worthy signs provide the perfect excuse to pull over and take a break from the road, especially those at Mile Zero in Dawson Creek to the amusing Sign Post Forest in Watson Lake, Yukon, a spot where travelers have left their mark.
Following the sound advice in The Milepost, we pulled over for a warm, gooey cinnamon bun at the Testa River Lodge and it exceeded lofty expectations… which rarely happens.
Camping at Strawberry Flats on the banks of Muncho Lake Provincial Park was dreamy, our waterfront site included a gorgeous private beach where we ate dinner.
The magical Liard River Hot Springs Provincial Park is a half-mile walk in from the day use parking area, but it feels like another world, one where you might see hobbits. The natural pool with its rock bottom and fern-lined banks is open daily between 6 a.m. and 10 p.m.
In the Yukon, Whitehorse doesn't feel like a dusty outpost, but more like a cosmopolitan city, where we savored an amazing meal at Miner's Daughter followed by a fine stroll back to our hotel on the river walk trail. It's also home to Yukon Brewing, one of Canada's oldest craft beer producers, and a jumping off point for train travel to White Pass.
After a restful night in Whitehorse, we took a detour -- at the urging of our friend, Ted Barnwell, former resident of Spokane, who grew up in Alaska. He insisted we go to Dawson City on the Klondike Loop and drive to Alaska via the Top of the World HIghway. "You'll love Chicken," he said. That's the first historic town you come to after crossing the border at Poker Creek, and he was absolutely right. Read more about that entertaining side trip on our Going Mobile blog on The Spokesman-Review.
Fake rig names? You see a lot of RVs on the Alaska Highway -- like thousands of them. We've devised a quiz to see if you can tell which names are real and which are fake. Try it out on our blog.
Southeast Alaska recommendations: We heard from Seabury Blair Jr. of Nine Mile Falls who offered great tips on Denali, the Kenai Peninsula. Homer and Seward. Thanks Seabury -- we're on our way! And we'll be heading to the Juneau area next. Anyone have a great tip from Southeast Alaska to share?
Check us out on Instagram and YouTube: We've been posting a lot of photos and videos online, such as this video (youtube.com/watch?v=8eb1dqk3sJ0) from our travels on the Alaska Highway. And you can see some tasty camp food photos and more at instagram.com/ourgrandtour.
Today's Going Mobile question: Which regional college football team has the best tailgating for RVers?
---
---