Inspiring Instagram travelers we follow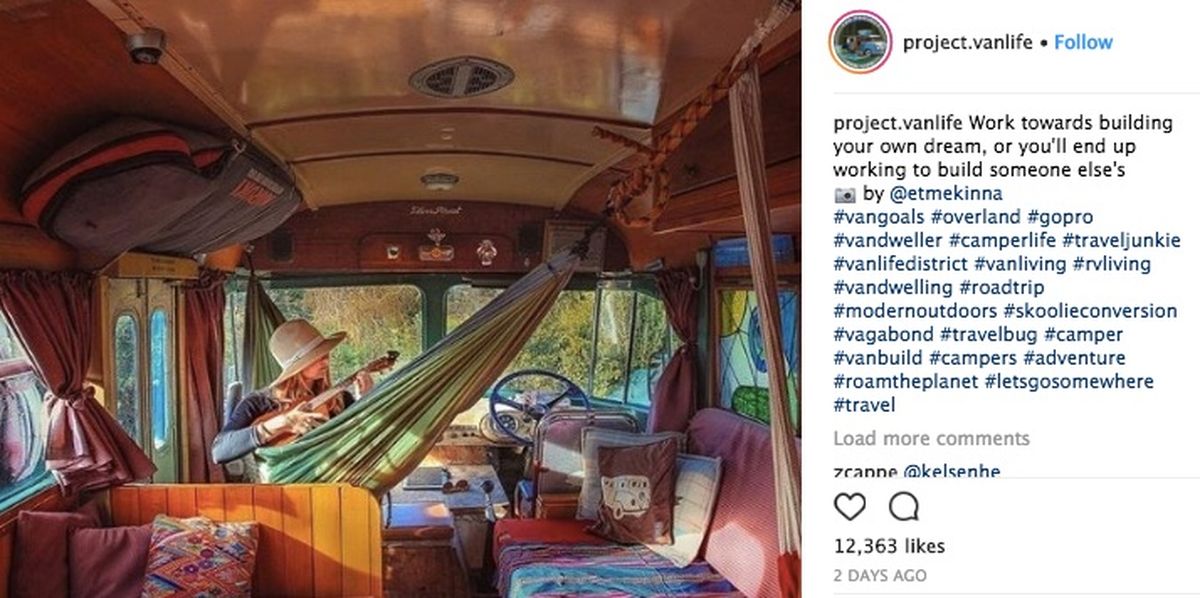 They're inspiring, mesmerizing, completely addictive, often educational. They're Instagrammers living the dream life on the road. Hashtag: #homeiswhereyouparkit. Their numbers are vast, but here are just a few we feverishly follow.
Curious about this ever-growing movement? This is a perfect place to start. Featuring so many enthusiasts embracing this mobile lifestyle, this collection of cool photos might get you moving in that direction, saying: Yes, I think I could do it!
Awww, the folks who faithfully post here call describe themselves as a community dedicated to "love in motion." They cherry pick pix from fellow van lifers who say "pick me!" by using the hashtag #vanlifediaries. Love the insider views showcasing the clever interiors and beautiful places people park their rigs.
Can we just have a group hug with everybody who is charged up about the retro VW van movement? It kinda started the whole lifestyle, way back when, didn't it. Others have followed but these beauties are still the best, right?
The mission is noble, promoting intrepid travelers who are determined to make the world a better place through conservation efforts. We're so on board with those efforts.
Bec and Gary are wandering far and wide in Tasmania, which looks wild and lovely. Their home on wheels looks gorgeous, especially the kitchen shots.
Please check out our latest Instagram pix at Our Grand Tour, and let us know where to follow you.
---
---