Fri., Dec. 21, 2018
Celebrating our 'best of' moments from 2018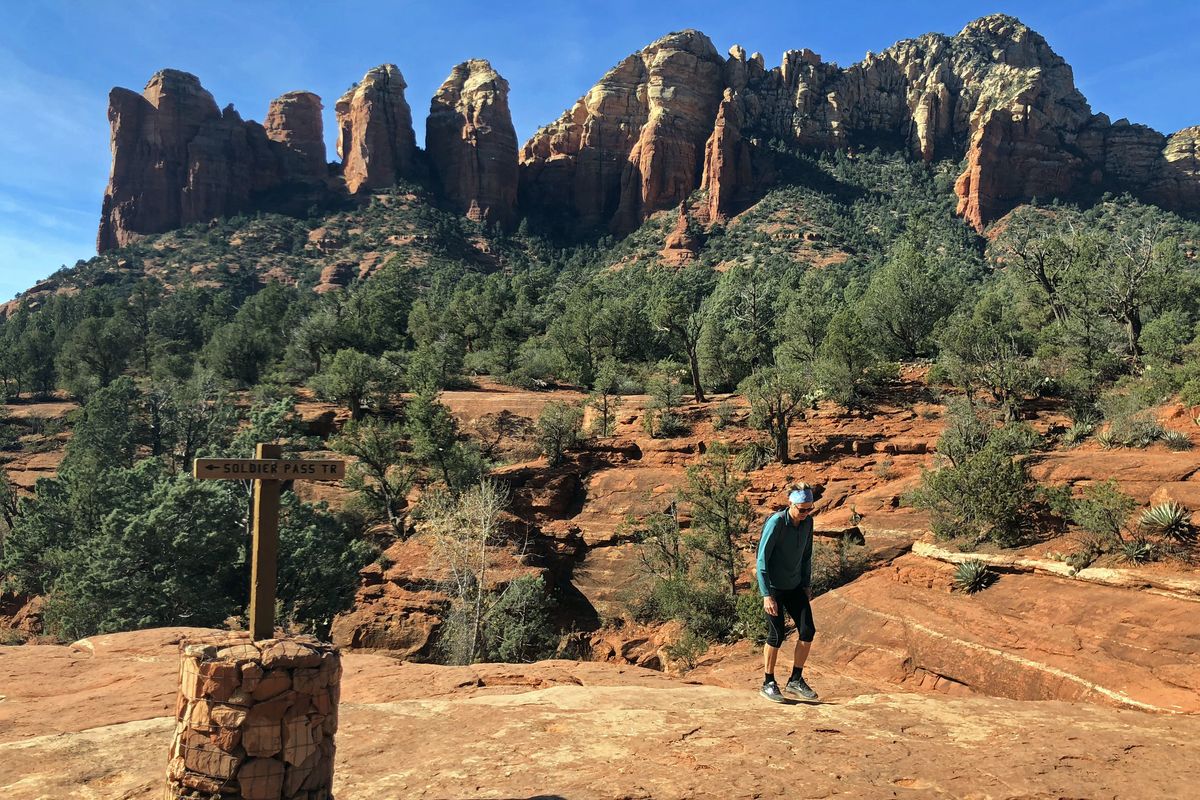 The Soldier Pass Hike takes you high into the red rock canyons near Sedona. (Leslie Kelly)
What an amazing year we've had on the road. From Alaska to sunny SoCal, there have been so many memorable experiences. Looking back at 2018, we each have a long list of favorites. Here are 10 to remember:
Leslie's Best
Colorful Ketchum: Autumn in Southern Idaho was beyond brilliant. The hike high above Sun Valley Resort was especially breathtaking… in more ways than one. John kept urging me up the trail and I'm so grateful he pushed me to the top of Proctor Mountain for the stunning view.
Hot Springs bliss: I'm a sucker for hot springs, and was thrilled to spend some time soaking and rubbing mud on my face at Ojo Caliente between Taos and Santa Fe. We also revisited the best pool in America, Glenwood Springs, followed by a wonderful dinner at The Pullman that included an exceptional grilled trout.
Rocky Mountain high: If I had enough money to live anywhere, it would be Aspen, Colo. A wonderful October weekend there involved a John Denver tribute concert, sitting in the hot tub at the lovely Limelight Inn while snow fell and a magical in-room picnic sourced from Butcher's Block.
Family reunion in Vegas: There was laughter and some tears during the Thanksgiving weekend with our daughter amid the high rollers. In addition to winning big at keno, highlights included the best people watching and some serious chill time on the beautiful pool deck at The Plaza.
Kicking my fear of heights: I tested my longtime case of acrophobia by peering into the impressive depths of the Grand Canyon, by suiting up and flying through the air on SlotZilla, and by posing for photos while my heart raced on U.S. Highway 1 in California's gorgeous Big Sur area.
John's Best
The beautiful ruins: We've traveled all over the Southwest and seen some impressive Native American ruins carved into cliffs and erected in the desert. My favorite has to be Chaco Canyon National Historical Park in New Mexico. Besides offering a compelling glimpse of the past, Chaco offered magnificent camping and hiking.
Alaska done right: We road-tripped to America's final frontier, enjoying the wildlife of Denali and the vast views of the Yukon. But the most memorable part of the trip was the three-day journey home on board the Alaska State Ferry from Juneau to Bellingham.
Ride of my life: I love riding my bike through national parks. The roads are safe and the views are unbelievable. At the top of my list is the ride through dramatic Zion Canyon in Utah on roads closed to all traffic except bicycles and shuttle buses.
Dramatic dunes: Great Sand Dunes National Park is a crazy place. The tallest sand dunes in North America form in Colorado's San Luis Valley, and climbing to the top is a wild experience unlike any other hiking I've done.
Sedona sojourn: The road is mostly exciting, but sometimes it's exhausting. We spent a week recharging amid the red rock canyons of Arizona and getting in touch with the healing energy of the Sedona Vortex. It was a fantastic place to hike and just hang out.
This week's Going Mobile question: The WSU Cougars play in the Alamo Bowl next Friday. What's your best San Antonio tip for anyone making the trip? Send your answers to goingmobile@spokesman.com and we'll share them on the blog.
---
---