Fri., Dec. 28, 2018
Scenery abounds along California coast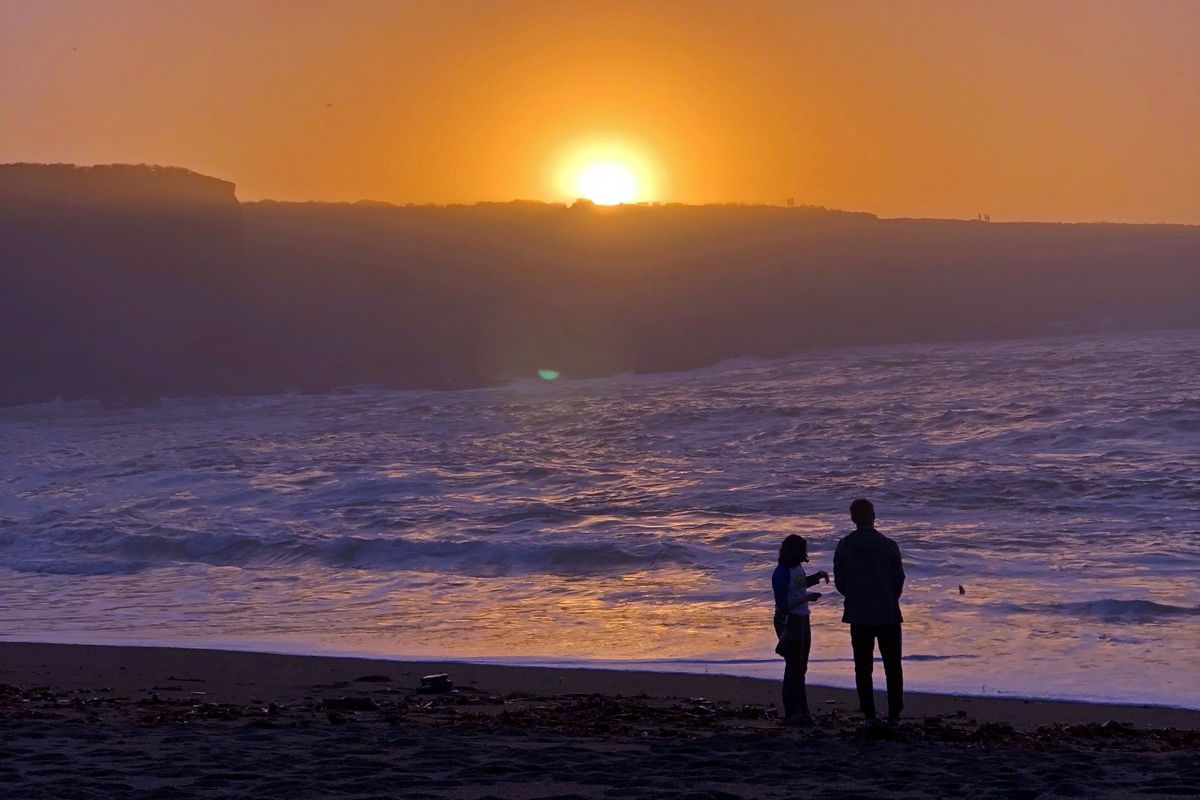 Montana de Oro State Park near Morro Bay, Calif., is set on a beautiful stretch of coastline with ample hiking opportunities. (Leslie Kelly)
Exploring the California coast is a rite of passage for any RV enthusiast.
The Golden State's coastline stretches 1,200 miles, and even major metropolises like San Diego, Los Angeles and San Francisco have beaautiful beaches.
For us, the best section stretches along the Central Coast for 240 miles between Morro Bay and Half Moon Bay along scenic State Route 1.
This stretch of coastline is surprisingly wild and scenic, even near cities like Monterey and Santa Cruz, and it's dotted with a number a fantastic California State Parks that are particularly friendly to traveling RVers.
We explored a trio of state parks in the days leading up to winter, enjoying sunny temps during the daytime as we watched epic surf batter the beautiful coastline. We even saw some of the world's best surfers challenging Mavericks, a famous surfing break near Half Moon Bay.
Montana de Oro
This state park seven miles south of Morro Bay is a naturalist's dream. More than 8,000 acres of pristine coastline and mountains are encompassed in this rugged place, making it particularly beautiful for hiking and mountain biking.
The camping is primitive and gorgeous. You need to load up on water before coming to this park. Once you're in, it feels like a world away.
We took a couple of hikes along the scenic Bluff Trail, overlooking a gorgeous, rocky coastline, and climbed 1,300 foot Valencia Peak to get bigger views.
If you'd like a hookup, nearby Morro Bay State Park, and day-tripping to Montana de Oro is only a 20-minute drive away.
Limekiln State Park
This section of State Route 1 on the Big Sur coast was closed by landslides in 2016 and 2017. It's gnarly driving, rising hundreds of feet on cliffs overlooking the Pacific Ocean, and that's what makes it special.
The park is named for four ancient lime kilns situated in a scenic redwood forest that stretches high into the scenic Santa Lucia Mountains that date back to the 1800s. This forest offers a number of nice trails, one of them leading to 100-foot Limekiln Falls.
The camping on the coast is primitive, and you're right next to a beautiful beach. RVs must be less than 24 feet to squeeze into the sites.
Nearby Pfeiffer Big Sur State Park can accommodate bigger rigs.
Half Moon Bay State Beach
It's rare to find a place with hookups that is situated right on the beach. This state park has you covered, and (bonus!) it also has free WiFi.
We weren't sure what we'd find when we drove to Half Moon Bay. It's only 30 miles from San Francisco, so we worried it might feel a bit urban.
Not so. Half Moon Bay retains a rural feel, with large sections of coast completely undeveloped.
The California Coastal Trail runs along here, offering walking and cycling right along the Pacific. John took a 20-mile ride from Pillar Point, home of the wild surfing break of Mavericks, south toward Santa Cruz. And more hiking opportunities are available at nearby Wilder Ranch State Park.
Commercial RV parks
You'll find many commercial options along this stretch of coastline. Morro Bay is an RV-friendly town, and we had an exceptional stay along Monterey Bay at Marina Dunes RV Park. In Half Moon Bay, you'll also find several options, including Pillar Point RV Park right next to Mavericks.
This week's Going Mobile question: What are your RV-themed New Year's resolutions? We'd love to hear about them; send your responses to goingmobile@spokesman.com.
---
---