Review: Happy Traveler RV Park comfortable, if not connected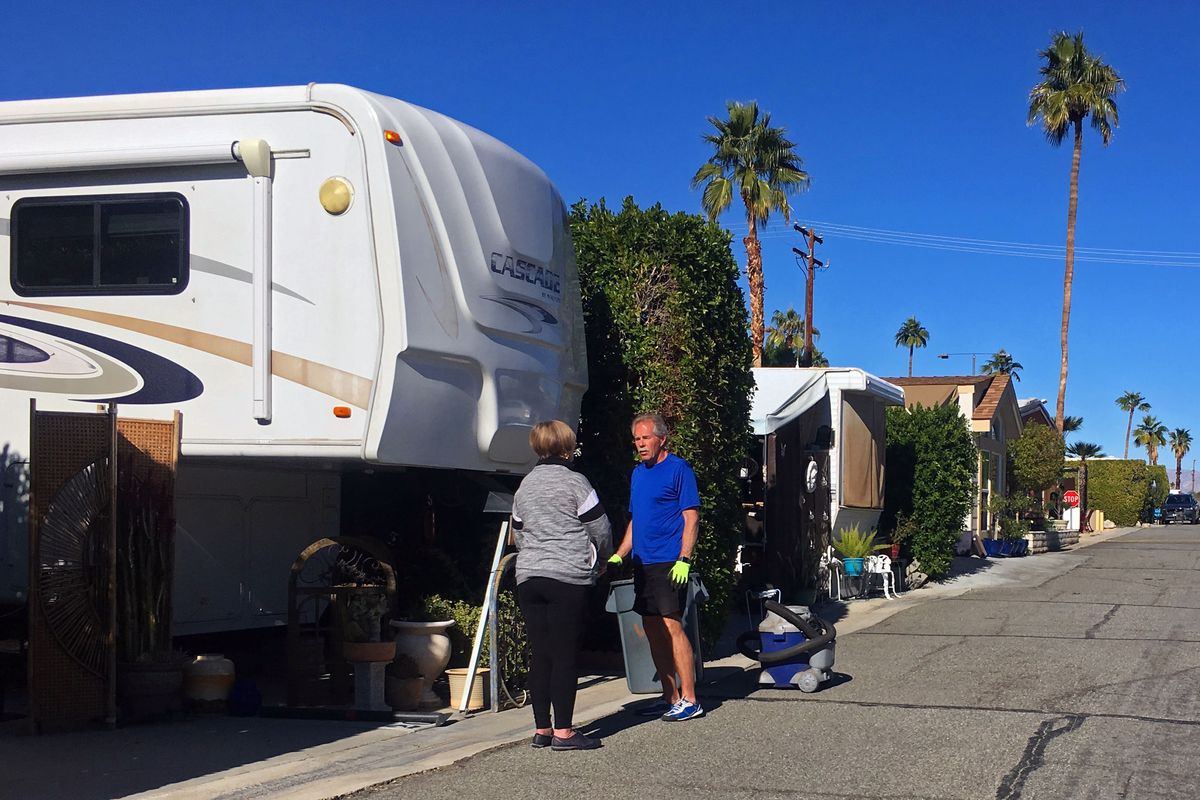 If you've ever been in an RV for an extended period, you might find yourself in a comfortable place and not all that thrilled to leave.
That's the case with the Happy Traveler RV Park in Palm Springs. We originally booked our stay for two days, and have extended it three times. Why leave when you're in a nice place?
We love many things about the Happy Traveler:
The sites are private. High hedges provide quite a bit of privacy between neighbors.
It's nicely kept. Crews regularly come by to clean and keep things tidy.
It has an excellent pool. Most life at the RV park revolves around this scenic part of the property.
It's an easy-ish walk to town. The facility is right on the edge of downtown Palm Springs, so there's no need to take the vehicle out once you're in.
All good, right? One fairly major complaint is with the internet service: It just doesn't work most of the time. This isn't a problem for many people, but for us it's proving to be challenging. Our phone service is also spotty, so the Happy Traveler can feel a bit isolated when we need connectivity.
Overall, it's a comfortable, sunny place to hang out during a visit to Palm Springs. And internet is a short walk away at one of several coffee shops in the area.
Read other RV reviews
---
---