Sun., July 8, 2018
Dreamy Destination: 8 Essential Things to Do in Vancouver, B.C.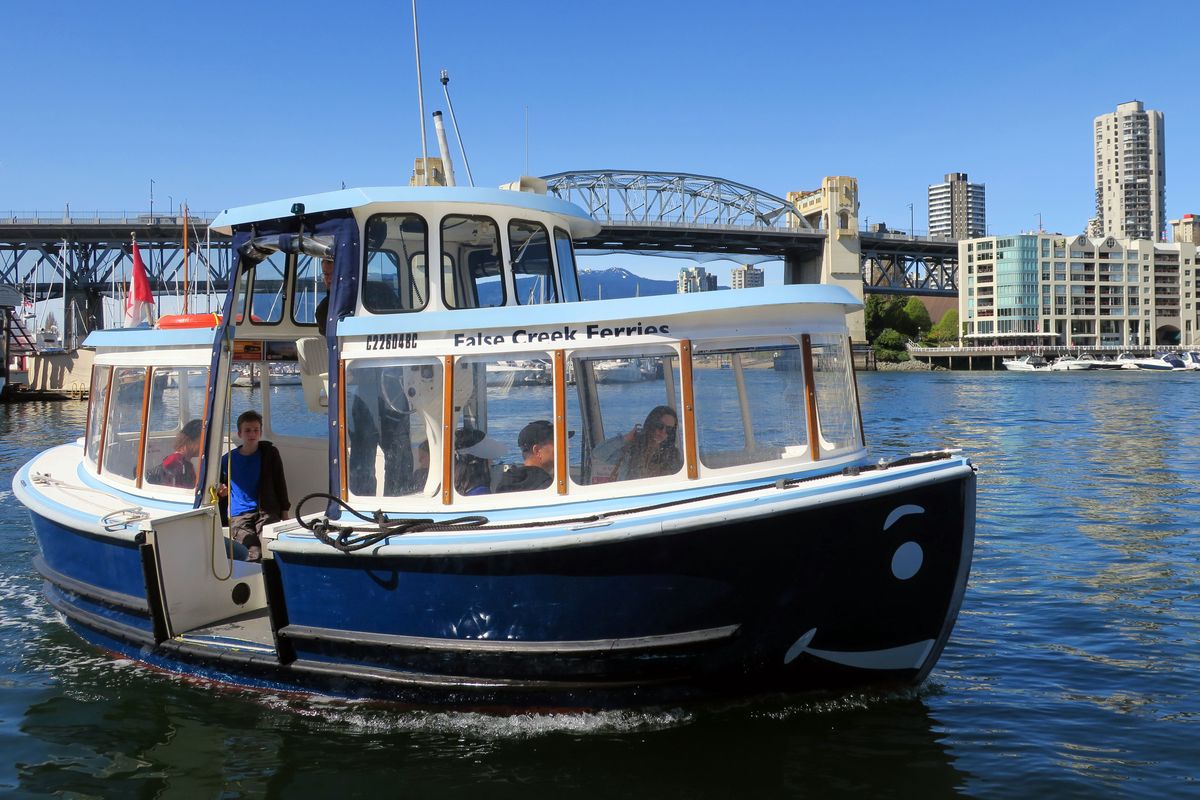 The False Creek water taxis are a great value and a great way to see the city. (John Nelson)
We love Vancouver, B.C., the coolest city in Canada... in our humble opinion. Here are the best ways to experience that awesome city.
Jump on Board a Water Taxi
These small boats stop at spots along False Creek, the main waterway on the south side of town. Ride it the full length for about $3, an incredible deal, before getting out at Granville Island. There, walk through the bustling marketplace. There are loads of cafes to get a meal, drink or coffee. Or, go DIY and score some outstanding charcuterie at Oyama Sausage Company before heading outside for a picnic. Talented buskers entertain the crowds on sunny days.
Walk the Sea Wall at Stanley Park
Take the roughly 4-mile perimeter trail around the premier park that helps define the urban area's embrace of natural beauty. You'll see snow-capped mountains in the distance and lots of ship traffic on the busy commercial gateway to the Pacific, all while sharing the path with runners, cyclists and skaters. Plan on spending some time in the English Beach area on the end of your hike. The Sylvia Hotel's bar is excellent for happy hour or a casual meal. Try the fried squid and the signature cocktail, a delicious gin-based drink called The Vancouver.
Eat Southern Fried Chicken in Chinatown
Juke nails the crunchy, seasoned just right bird at spot on the edge of Chinatown. The vibe is fast food, order at the counter, but the results are shockingly sophisticated. Definitely drizzle some house-made hot honey over the golden pieces of perfect poultry.
Drink a Toast to Gassy Jack
Head upstairs to The Diamond, a retro cool bar with a view of Gastown's heart, Maple Tree Square. The soaring windows look down and a statute of one of the city's founders, John Deighton, aka Gassy Jack. Trust the friendly staff to make suggestions on beverage and food, but, if you're adventurous, order the brandade. This sassy dip is made with potatoes and salt cod, which might sound strange, but it's wonderful.
Go Downtown and Get an Awesome View
Canada Place, the iconic sailing-ship-themed convention center and gathering place on the downtown Vancouver waterfront, is as striking up close as it is from afar. Take a walk around it. While you're there, consider going on the Fly Over Canada ride. It's a bit cheesy, but undeniably fun. You'll watch a beautiful big-screen view of the Canada's beauty while hanging over a dark abyss. For another nice city view, ascend Vancouver Lookout at nearby Harbour Centre.
Eat a Boatload of Sushi
There are about a million sushi options in the city, which means the competition's stiff. We checked in with the super helpful concierge at the swank hotel where we were staying — The Douglas — and he recommended a few spots within walking distance. We were so impressed by the depth of fish selection and pristine quality at Bistro Sakana in the buzzy Yaletown neighborhood, and its gracious staff. It was also pretty darned affordable, with dinner for two ringing up at under $70, Canadian.
Start the Day Brunching
Medina Cafe is crazy popular for the morning/midday meal, so if you don't arrive early, you're going to have to wait. But you'll be in good company. Your patience will be rewarded by inventive global twists on brunch like the egg-topped paella, cassoulet and spicy Moroccan lamb meatballs. The legendary Belgian-style waffles are a fine way to start a meal, or end it.
Go Big, or Go Home
For the most magnificent meal in the city, book a table at Hawksworth. This stunning restaurant across from the Vancouver Art Museum offers a la carte dining, as well as a tasting menu that promises to take your palate on a trip around British Columbia, from the sublime smoked salmon to tender clams with sea asparagus. Chef David Hawksworth's plates are works of art, while still being warm and inviting. We ate a truly memorable dinner in this stylish restaurant years ago that prompted us to put Hawksworth on our greatest hits list.
Question: Do you have any favorites in Vancouver you'd love to share? Please let us know at goingmobile@spokesman.com.
---
---