Wed., July 18, 2018
Find beer-vana in Bend, Ore.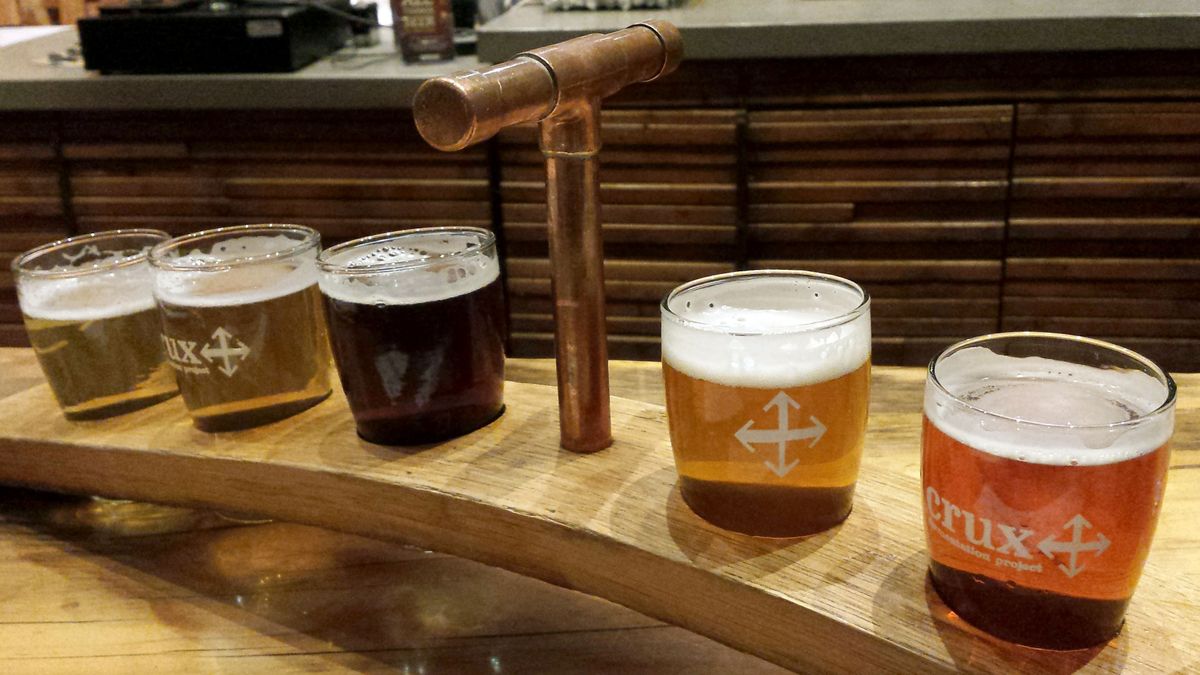 Crux Fermentation Project has an array of creative beer to explore on the Bend Ale Trail. (John Nelson)
BEND, Ore. - Welcome to Beer Town, USA.
If you're visiting central Oregon, you need to explore the Bend Ale Trail. The Pacific Northwest has more than its share of great beer cities, and Spokane certainly makes the list. But Bend, a city of just 87,000 people, has 22 breweries and might be the best medium-sized town in America for hoppy goodness.
It helps that this part of The Planet O is mighty hot in the summer and the beer is mighty cold. Explore the ale trail like I did with a bike rental from Wheel Fun and ride from brewery to brewery. You'll see many great beer palaces, including old-school Deschutes Brewery, one of the first craft breweries in Oregon and still among the best. You can also to a ride-by to the popular 10 Barrel Brewingand check out some of the upstarts like Boneyard and Immersion.
My favorite? Crux Fermentation Project, which has great food to go along with the great beer.
Another writer, Gwen Ashley Walters of Pen & Fork, recently visited and shared her favorites with Going Mobile.
"Boneyard wins the award for best beer (and the location is a hoot!)," she said in an email. "Crux Fermentation Project wins for best brewery food (plus it's just a gorgeous property and the beers are rock solid). Many of the breweries are within walking distance from downtown -- definitely a plus when drinking high-octane beers."
If you're looking for a reason to visit this central Oregon beer-vana, consider hitting Bend Brewfest Aug. 16 - Aug. 18.
---
---