Wed., June 27, 2018
Want to Make Better S'mores? Build This Campfire!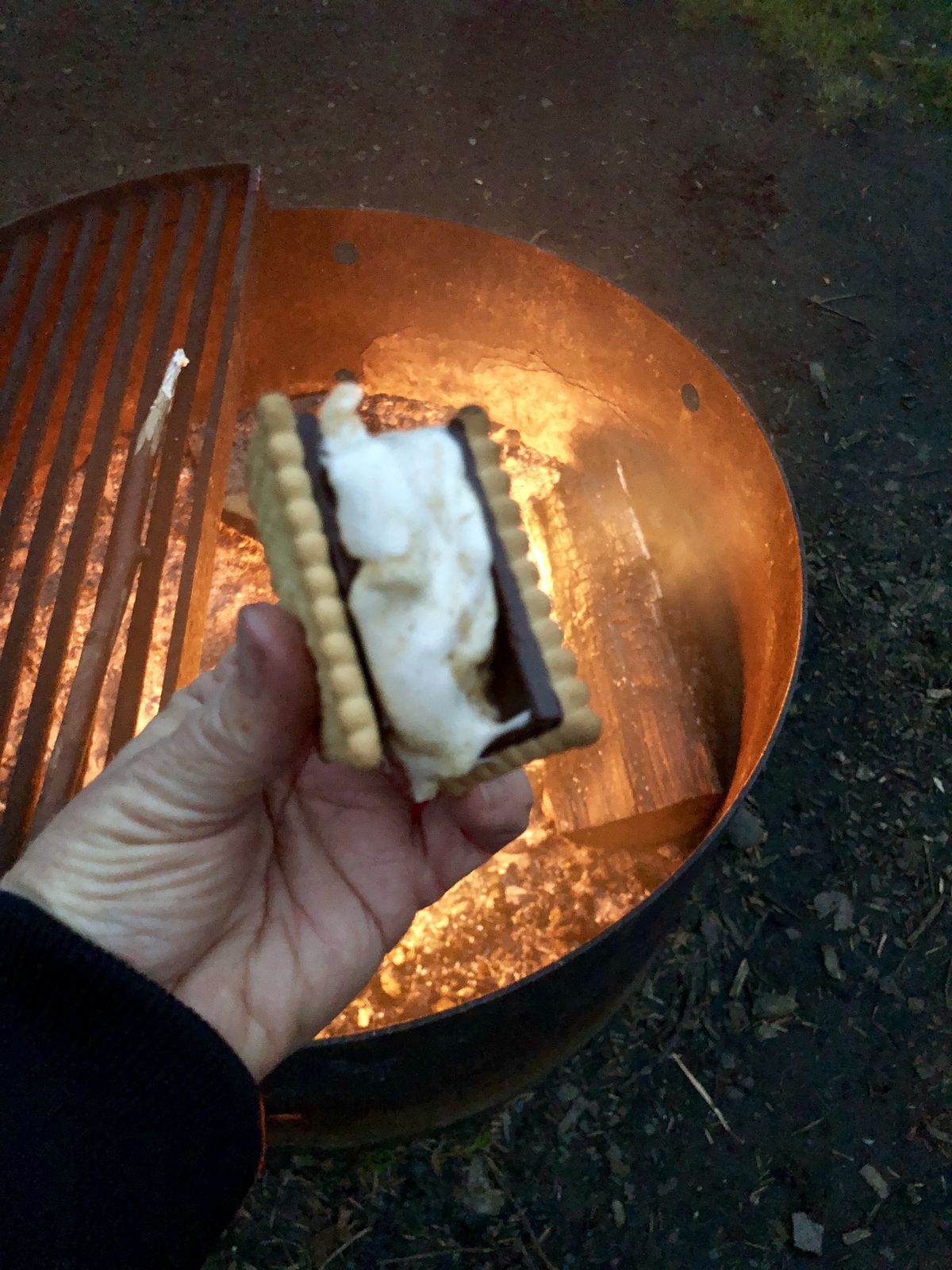 Build a blazing campfire for the world's best s'mores. (Leslie Kelly)
John has spent years fine-tuning his fire making skills, and on a recent trip to the Washington Coast, he absolutely nailed it. When you're living life outside, traveling and hanging out in beautiful places, a campfire is everything. It's entertainment, a place to cook, a natural conversation starter. These are key pieces to making the fire of your dreams.
Dry Wood
Duh, right? But this no-brainer recommendation is challenging to pull off when you're visiting wetter environments like the Olympic Pennisula. We picked up a couple bundles at the outstanding Thriftway in Forks, a grocery store that doubles as an outdoors outfitter.
A Hatchet Helps
Yes, you could buy kindling, or, you could become a hatchet-wielding kindling king. Life skills!
Newspaper, Twigs, Pine Needles
Pack a few fire starters, or use crumpled paper, twigs and pine needles to get the flames roaring.
Add Large Pieces Later
Get the kindling raging before adding logs. And use long tongs to turn those big pieces, and keep them going.
Pull Some Coals Off to the Side
Once the flames are going strong, let it burn down a little before sticking marshmallows into the ring of fire.
Watch this quick video for a step-by-step guide on how to build a s'mores-friendly fire:
---
---