Sun., Nov. 4, 2018
RV Park Review: Monte Bello shines in Taos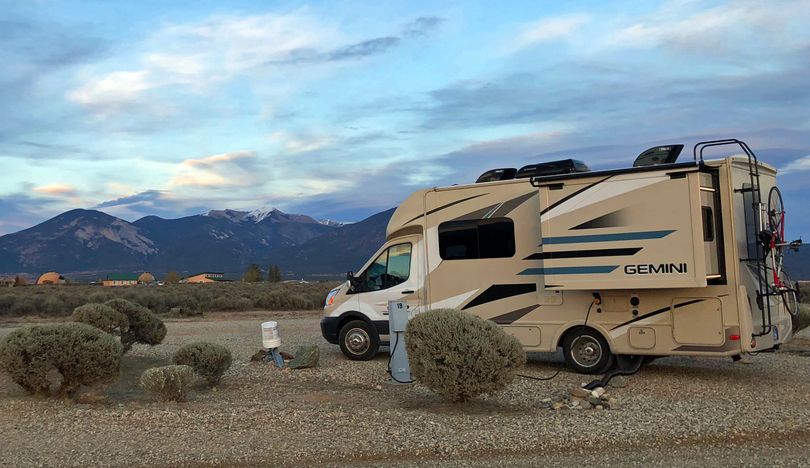 No sooner had we asked for tips on how to find rave-worthy RV resorts, then we struck gold in Taos, New Mexico. We wanted to be close to the charming, art-loving city, but that's the only quality lacking at Monte Bello RV Park.
Fortunately, we traded the city convenience for being near the beautiful Sangre de Cristo Mountains. We decided to stay an extra night because it was such a special place, where we witnessed some incredible sunsets.
Monte Bello's welcoming hosts offer guests insider advice on where to dine (Orlando's and Guadaljara Grill) and the best place to park in the city -- next to the Lady of Guadalupe Church. We really appreciated the pristine washrooms, the laundry facilities and the manicured grounds. Oh, the sweet scent of desert sage! There's a central pavilion with charcoal grills and picnic tables, and very good WiFi.
Nightly price: $36 for a 30 amp hookup, $38 for a 50 amp hookup. Reservations are essential April through October.
---
---