RV Recipe: Skillet Apple Crisp is pretty perf fall dessert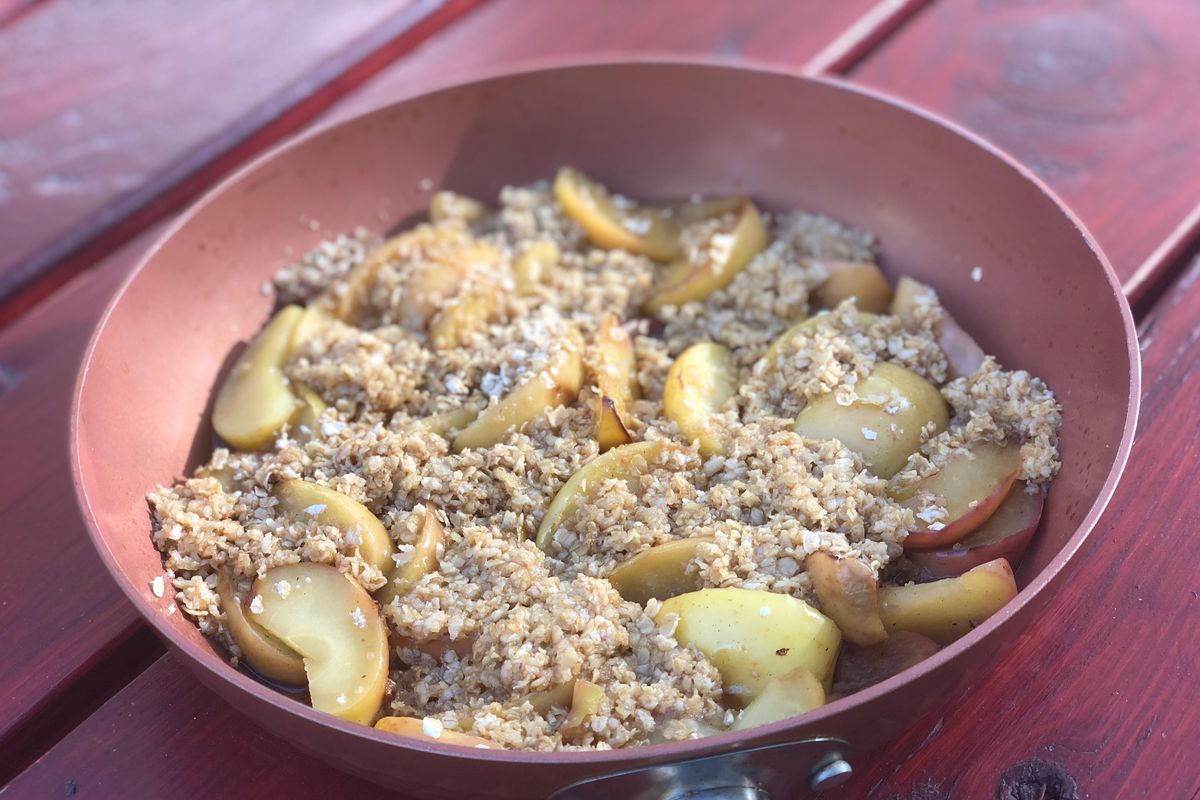 Sometimes, I really miss the oven option. Sure, there's a convection/microwave in our rig, but it's not the same as my stellar gas stove in my former dream kitchen. Fortunately, one of my go-to fall faves adapted well to a stovetop treatment.
Of course, one of the keys to crisp success was scoring sweet-tart apples at a farm stand near the spectacular Zion National Park. The kind of place you stick your cash in the slot, honor system-style. I'm a sucker for that kind of blind trust, so I always round up. Those flavorful apples were firm enough to stand up to a quick sear in the skillet followed by a gentle simmer. About 20 minutes in, I hit it with a splash of Jim Beam and just a teaspoon of sugar. Here's the full recipe, a tribute to my late grandmother, my forever cooking mentor:
NANA's (updated) Apple Crisp
4-6 apples, cored and sliced (peeling is completely optional)
1 teaspoon sugar 1 tablespoon bourbon, optional (sub equal amount of water or cider, if skipping the booze)
2 packages instant maple/brown sugar oatmeal
4 tablespoons butter
Sauté the sliced apples over medium heat in a non-stick skillet for 15-20 minutes, stirring or shaking the pan every few minutes. Sprinkle sugar on the fruit, stir. Add bourbon, cover and turn the heat to medium low. Simmer for 10 minutes. Work the butter into the instant oatmeal using a fork, as you would for preparing a pie crust. It should be crumbly. Sprinkle this mixture over the caramelized apples. Cover and let cook 10 minutes. Serve with ice cream or vanilla yogurt. If you're craving extra crunch, sprinkle a couple of tablespoons of granola on top.
---
---