RV Park Review: Point of Rocks RAWKS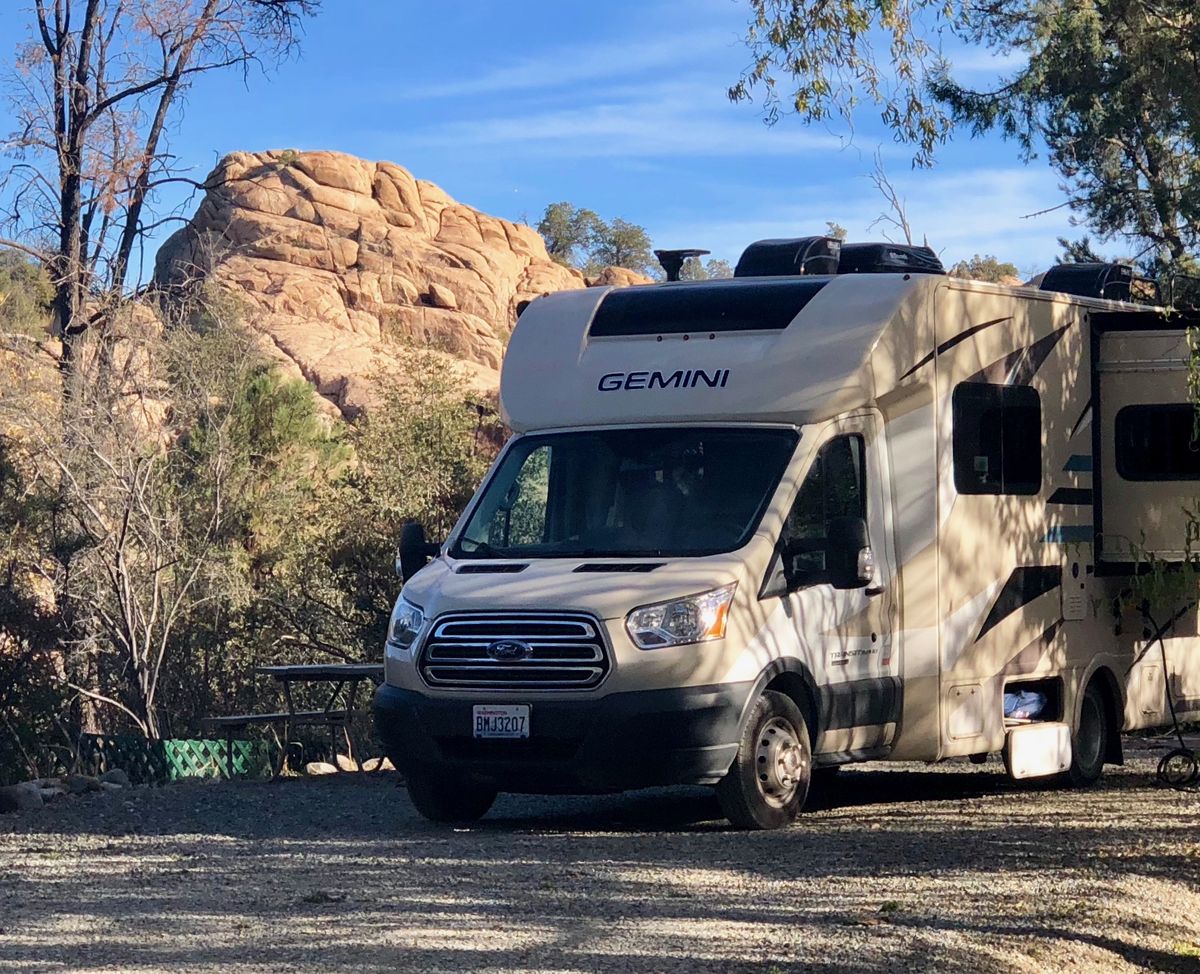 We recently hit a milestone on Our Grand Tour, logging 5,000 miles since we left on this epic road trip. Woo-freaking-hoo!
Over these past few weeks, we've hit the jackpot on finding some amazing places to park for the night -- or a week -- including a fantastic find in Prescott, Arizona, a cool little city where we did some serious shopping in the historic downtown, and also loaded up on staples at Trader Joe's.
Point of Rocks RV Campground is a 10-minute drive from the city center, but it feels a world away, surrounded by those famous rock formations that beg to be explored. It's also a short hike to Watson Lake, which is ringed by a trail that John ran around.
Besides the incredible location, the well-run park has a wide variety of sites, and we LOVED being tucked into a quiet corner next to a trail leading to the rock walk. There was excellent WiFi, which we're finding out is often not the case, even when it's advertised. The restrooms were tidy, and the showers were strong and hot. Residents were friendly, and some looked as if they were staying for the winter.
The further into the southwest we get, the more we find quality parks that attract the classic snowbird. Which is why it's absolutely essential to make a reservation as far in advance as you can.
---
---