Wed., April 17, 2019
RV Recipe: Cooking for company in our tiny kitchen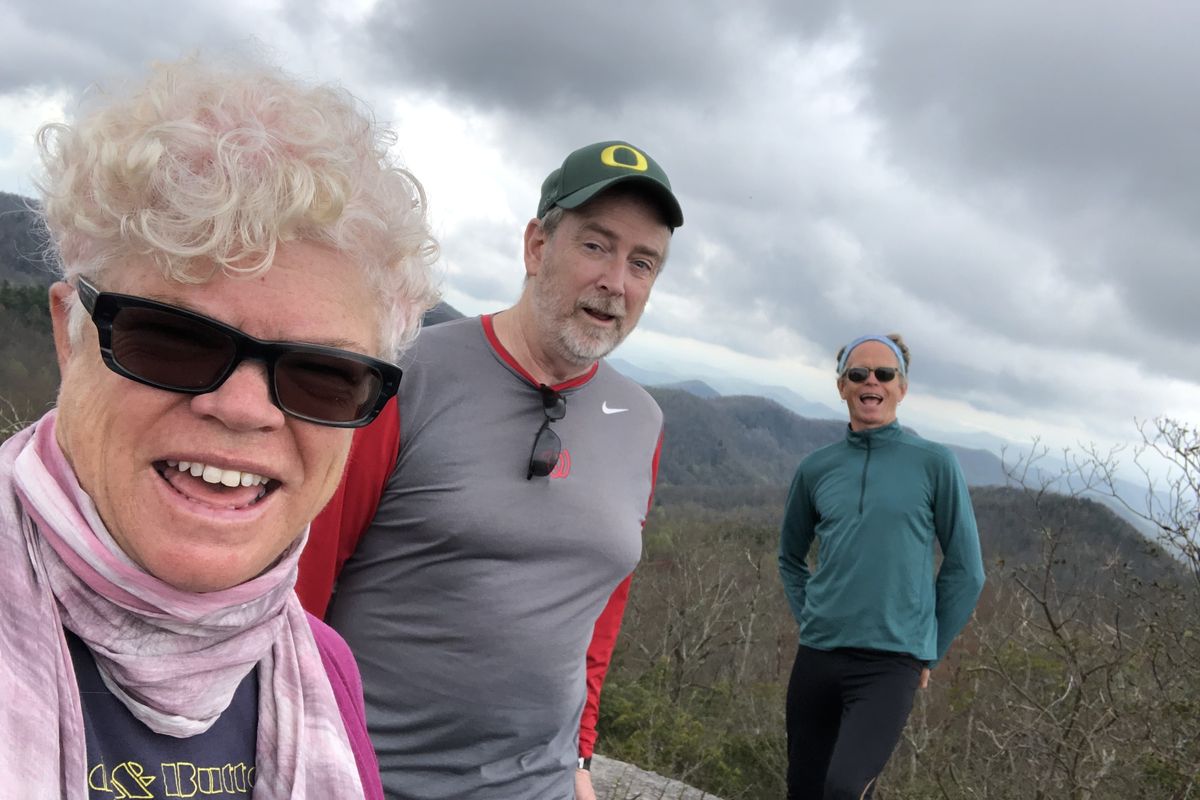 Our friend, Ken Sands, met up with us for a visit, and to hit some high points in Tennessee, North Carolina and South Carolina. So, of course, we cooked him something special. (Leslie Kelly)
While planning for our visit with our dear friend, and former Spokanite who now lives in D.C., Ken Sands, I ran a couple of dinner ideas past him in advance of the visit and asked: What sounds good? Something that goes well with Scotch, he quipped. Ha, ha, and yes, he brought some of those spectacular spirits from his collection for a tasting. But I decided to go in Italian direction for our first meal together last weekend.
My preparation of camper carbonara is a shortcut version of the classic, using just four ingredients: eggs, pancetta, parm and pasta. Like many of the go-to meals made on this epic road trip, I make it in one skillet. One package of spaghetti's boiled first and set aside while the package of pre-diced pancetta gets crisped up and the cheese -- about 1 cup -- is grated.
Oh, wait. Don't forget to grab a little of the salted pasta cooking water just before draining to make the "sauce" a little creamier.
This easy dish comes together when the pancetta is finished cooking: pasta goes back in the pan on top of the pork, followed by three eggs that have been beaten, and the cheese. Mix together and add a little water if it seems dry. Serve with a green salad on the side, Scotch, optional.
We had more fine meals over the course of the fun weekend, but that first one was extra special because it was so wonderful to catch up with Ken. We felt so fortunate sitting outside on a pretty spring evening in our awesome site at Elkmont campground in the beautiful Great Smoky Mountains National Park.
---
---