Mon., April 22, 2019
RV Park Review: Ocean Lakes Family Campground makes a big impression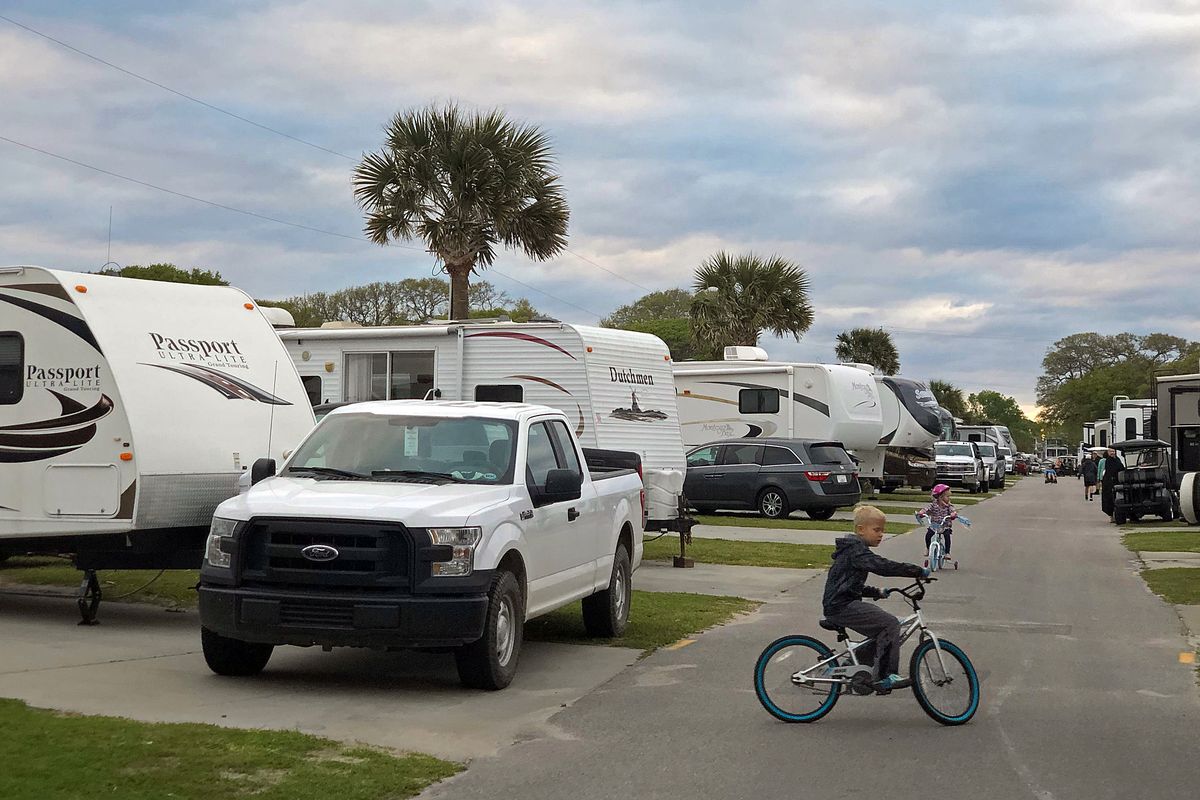 The 800-plus space Ocean Lakes Family Campground in Myrtle Beach, S.C., is massive. (John Nelson)
Minds blown!
When we pulled into the Ocean Lakes Family Campground in Myrtle Beach, S.C., on a busy holiday weekend, we weren't exactly sure what to expect. Yes, we read the mostly positive reviews on the Park Advisor app, some noting that the resort was like a city. But wow, after checking in, it took us 10 minutes to drive through the maze of vacation homes and more than 800 sites to arrive at our pull-through concrete pad.
This was by far the biggest, most sprawling RV park we've ever experienced and it felt a little overwhelming at first. Neighbors looked as if they were deeply encamped, flying assorted flags, bikes spread across every inch of available pavement, chairs neatly arranged around portable fires. The vibe was family reunion plus frat party -- complete with elaborate bar setups. There was also a healthy helping of folks chilling hard. A whole lot of folks.
Many of the residents use golf carts to get around, making it a challenge at times for pedestrians. I resisted the impulse to holler: Slow down!
After getting hooked up, we took the short walk to the beach and wow! The miles-long strand of sand on the Atlantic was wide and open as the sunset colored the sky pink. So, this is what all the fuss is about.
We stayed just one night, and that was plenty. It was a really interesting to see the vacation-oriented RV crowd, but it reaffirmed our commitment to stay small.
Read more RV park reviews
---
---