Mon., April 29, 2019
Colonial Williamsburg is a very cool detour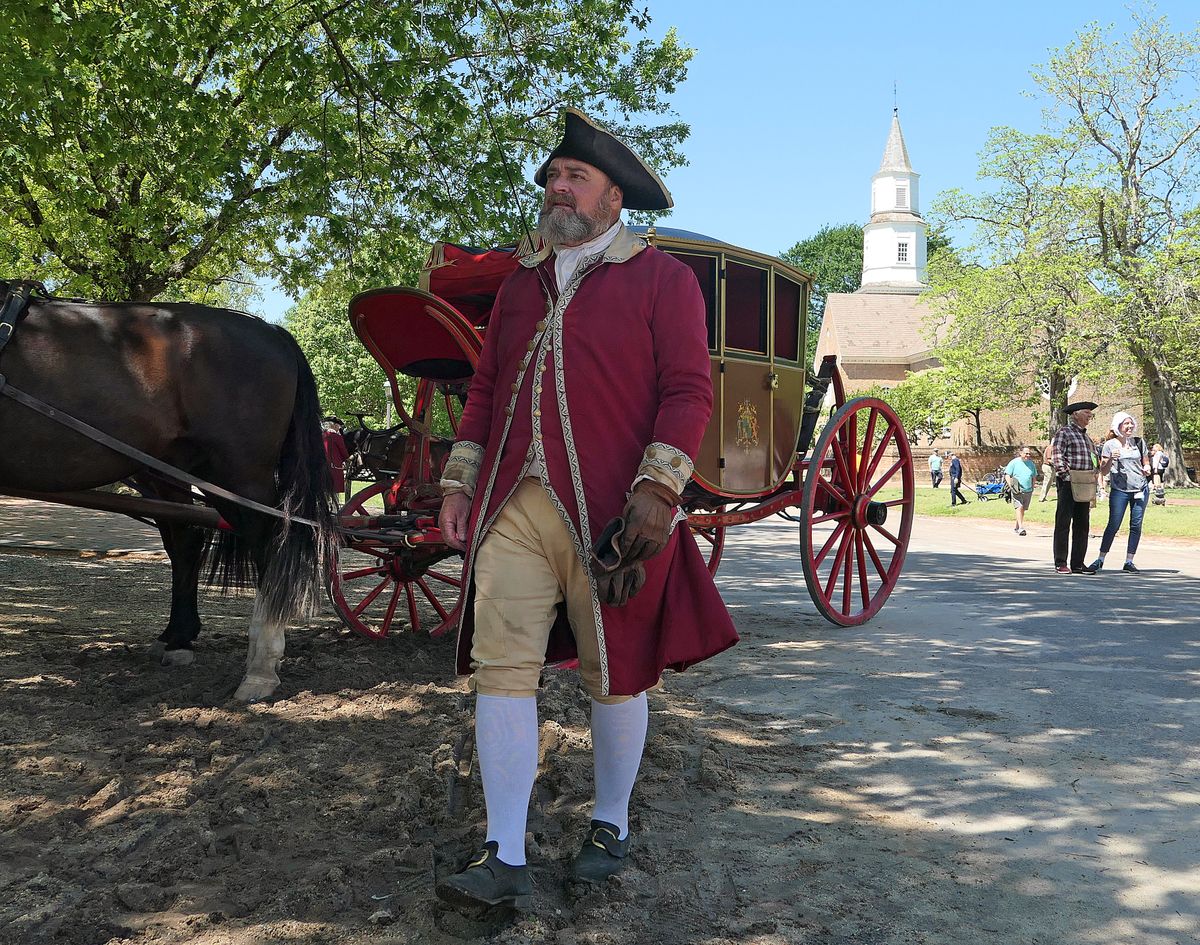 A coach driver in character at Colonial Williamsburg in Virginia. (John K Nelson / John K Nelson)
We weren't planning on visiting to Colonial Williamsburg on our long haul between the Outer Banks and Washington D.C., but after talking with a helpful staffer at the first state of Virginia Welcome Center we came across, we decided to go for it.
When initially searching for info, we found the official site recommended spending a full day, and buying a $40 ticket to explore the beautifully preserved buildings. But the woman at the Welcome Center offered alternative advice: "You can just go and walk around. You don't have to buy a ticket to get a sense of the place."
We parked and walked a few blocks. There was no need to ask for directions to the historic town center because there were hundreds of people on the streets on a sunny Saturday. Horse-drawn carriages traveled down the cobblestone roads, past the original courthouse. Costumed guides held open doors and answered questions. Kids posed for photos in the old wooden stocks, once used to punish prisoners in a very public way.
At the other end of town, there was a farmers market and more appreciative crowds, loading shopping bags with locally grown produce, eggs, cheese and crafts. We picked up some awesome hot sauce and jalapeno chow chow from Wild Earth Fermentation.
An hour after arriving, we were pulled out of town. Of course, we could have spent longer and learned more, but this quick detour was another important reminder that sometimes it's good to stop and smell the 18th century roses.
---
---