Campground Cooking: Breakfast for dinner on Mount Rainier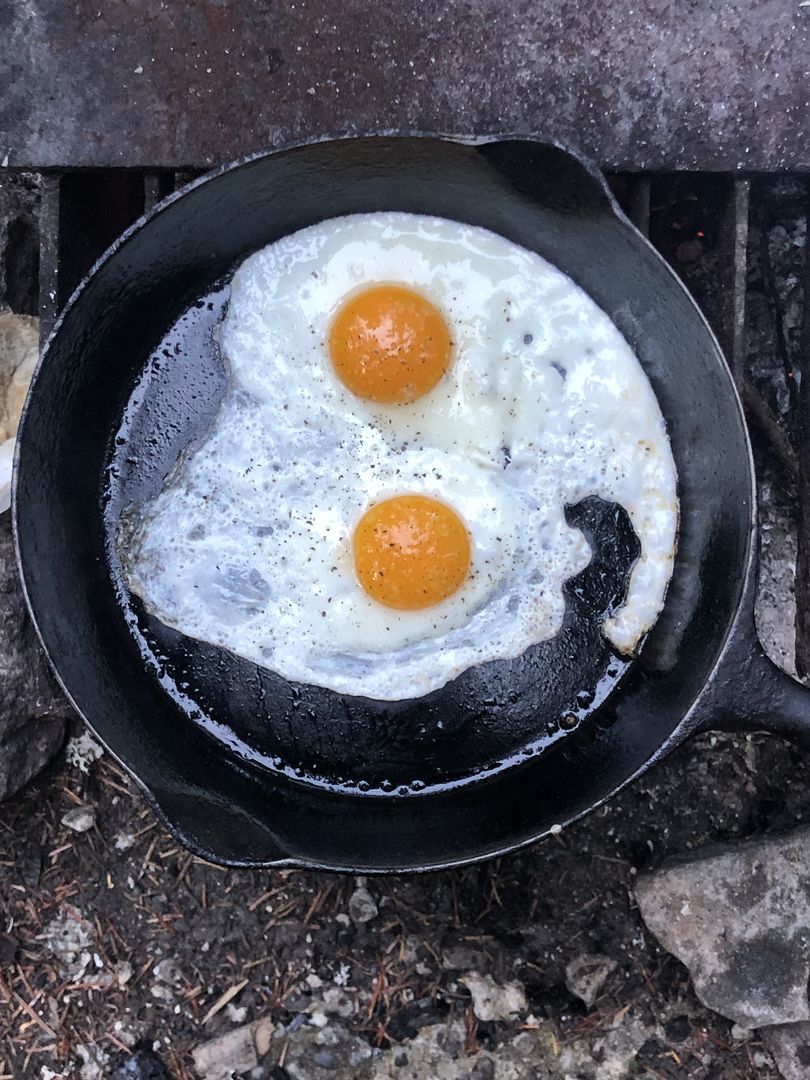 It was a picture perfect day on Mount Rainier when we hit the trails last week. Wildflowers popping against the cobalt sky, and the occasional blast of cool air off the magnificent glaciers made our hike on the Skyline Trail a candidate for this summer's best leg burner.
After logging 18,000-plus steps, there wasn't an ounce of guilt associated with cooking a big breakfast-for-dinner back at our excellent site at Cougar Rock campground. This wasn't going to be a quickie, one-pot wonder kind of meal. No, this was a full-blown production. Dinner as the evening's entertainment.
First up, Johnny built a fantastic fire, which was quite the challenge considering the tight-grain wood we bought from the camp host only got going when it was chopped into kindling sized pieces. I had a long conversation with the host about our failed fire the night before and he gave me a couple pieces on the house, making a vow to call his supplier and figure out what the heck was going on because mine wasn't the first red flag complaint.
Next up, we hauled out our faithful Lodge Cast Iron Cook-It-All, a work horse that allows clever cooks to grill, bake, and even has the option to transform into a wok, plus more over the campfire. I fried a whole bunch of bacon, and had planned on finishing the project by cooking the pancakes and eggs on the same flat-top surface, but the sugar in the bacon turned the surface sticky, so pivot time. Brought the second cast iron skillet to the party and we were back in business.
While sizzling, flipping flapjacks and cracking eggs, we received loads of curious looks by fellow campers strolling by our site. I swear I even saw a few folks sniff the bacon-scented air. Sorry, people, you're just going to have to deal with a case of FOMO.
As we sat down to enjoy the feast, it seemed like a wonderful dream. Being outdoors, appreciating nature and a seriously delicious meal was exactly why we're stoked to be doing what we're doing.
---
---