No need to travel far for great RV experiences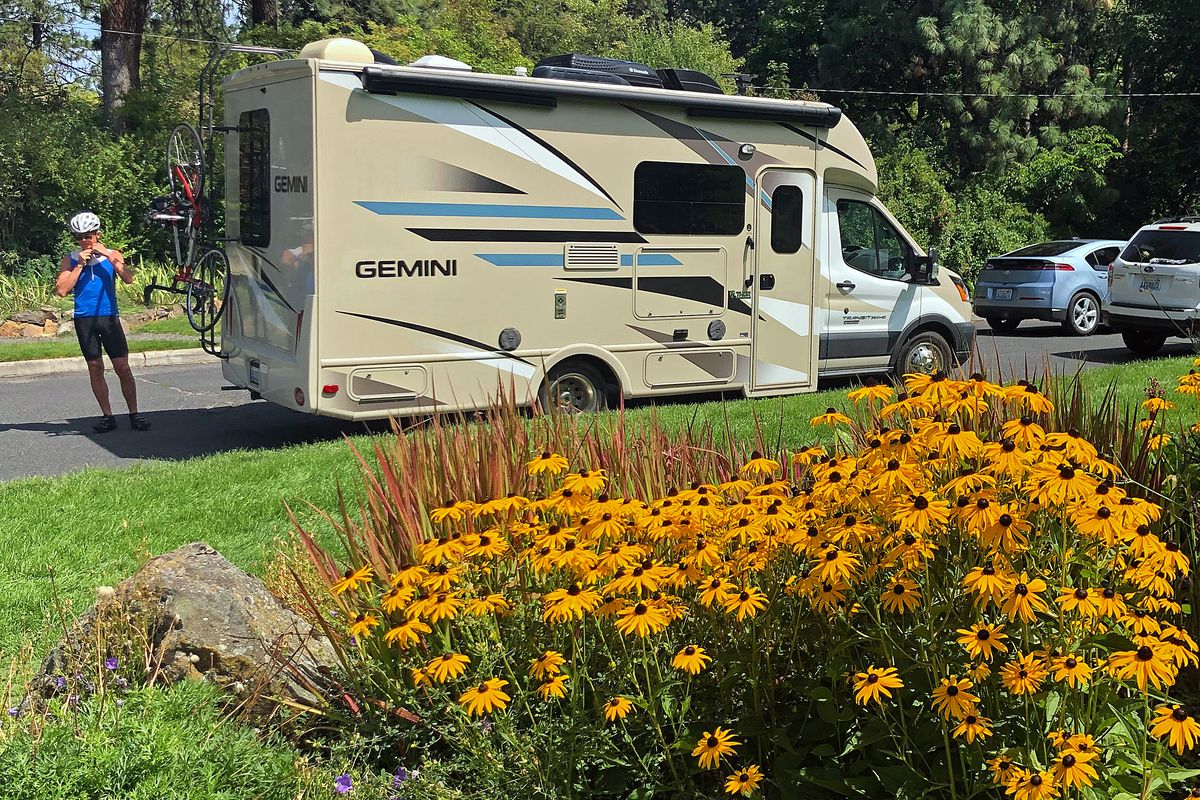 Our 23-foot Class C RV has magical powers, taking us to some very special places. Just last week, it was a time machine, transporting us on a sentimental journey through Spokane, the city where we created many wonderful memories for nearly 20 years.
While we haven't lived in the 509 for a while, it still feels like home -- especially when dear friends invite us to boondock in their driveway they christened Special K's Krazy Kamper Karavan for the occasion. Thank, Jim and Carol!
We made the cross-state trek from our summer base camp in Shoreline, Wash., to check out the fancy, new RV park at Northern Quest Resort & Casino. (Read the full review at spokesman.com/blogs/going-mobile.) And our timing worked out so we could be in the Lilac City for a very special birthday celebration. Happy 50th, Ralph!
After spending the night in Airway Heights, we rolled into the city with the mission of visiting some of our favorite places to eat.
Yes, the culinary landscape has changed dramatically since Leslie reviewed restaurants for The Spokesman's Weekend section in the 1990s and early 2000s, but there's something comforting about spotting so many familiar haunts still going strong. If she'd had a week for a proper nostalgic tasting tour, The Elk Public House, Luna, Lindamen's Gourmet to Go, Thai on First, Zip's, and The Wolf Lodge would definitely be on the list.
But this was a quick trip, and we were in the mood for a picnic on that perfect summer afternoon, so we stopped by Fery's Catering for a to-go order of the famous chicken pasta salad. When Leslie walked through the door, it was truly like going back in time 20 years. There was owner Fery Haghighi working tirelessly alongside her crew, prepping for an event at WSU's Spokane campus later that day. Her megawatt smile brightened up the already sunny day.
In this journey called life, we've dined at so many incredible restaurants, cafes, diners and dives. We're deeply grateful for the sweet and savory memories made all over the map. But we've rarely come across a kitchen that pours so much love into preparing dishes that have become Spokane classics.
We drove to Manito Park, sat in the spectacular rose garden and ate lunch. Fery's creamy, well-seasoned pasta salad was as wonderful as we remembered. Some things never change, and that's magical.
Later that evening, we experienced an old favorite in an up-and-coming location. Bennedito's Brewpub is a fine example of breathing new life into the city's historic neighborhoods. Owner Chris Bennett grew up on Sprague Avenue, and it was so cool to see the care that went into restoring the former grocery store that also served as a community center at one point. Well done, Chris -- and your pizza's still excellent.
It was an outstanding trip to our old stomping grounds. We'll be back -- promise.
This week's Going Mobile question
What are the new culinary hot spots we should try on our next visit? We'd love to hear your suggestions – email us at goingmobile@spokesman.com and we'll share them online.
Want more? Check out some of our favorite food shots at instagram.com/ourgrandtour/.
---
---