One year ago: RV'n in Alaska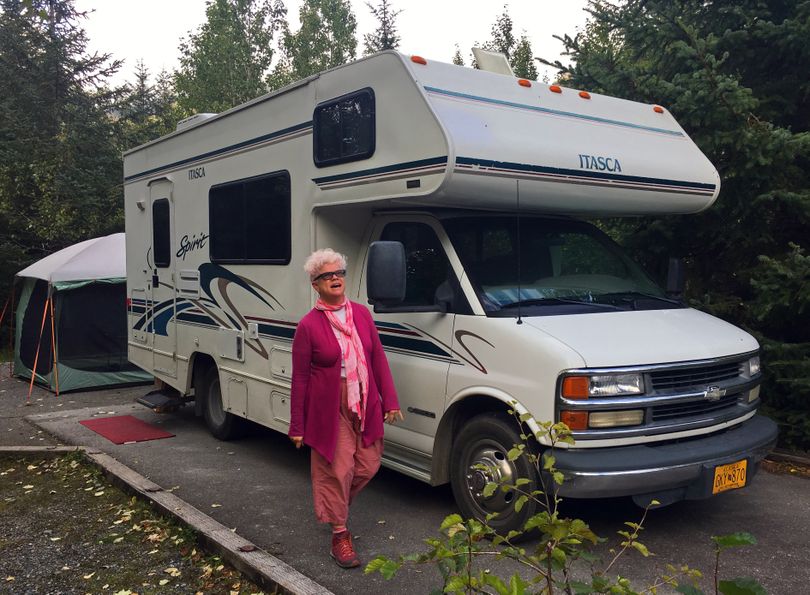 On this day last year, we were nearing the end of our amazing, epic tour of Alaska. We traveled way up north in our car, camping along the way, often under very soggy conditions.
When we arrived in Anchorage, we rented a Class C RV and headed to the Kenai Peninsula. It proved one of the most memorable parts of the trip, and helped us set our intention to become owners.
The day we picked up, we stopped to explore the area near the dramatic waterway known as Turnagain Arm, camping at Williwaw National Forest. On a walk along the river, we saw spawning salmon and plenty of evidence of bears in the area. It was thrilling and a little scary to consider we might bump into one of those big brown furry beasts.
No such luck on that hike, even though there were signs throughout the campground warning visitors to be on high alert. It made our first night inside the cozy RV extra comfortable. And isn't that what makes the RV lifestyle so appealing? You can go to wild places while sleeping tight. A year later and we're more convinced with each trip.
---
---