Thu., Dec. 5, 2019
San Francisco always welcomes you back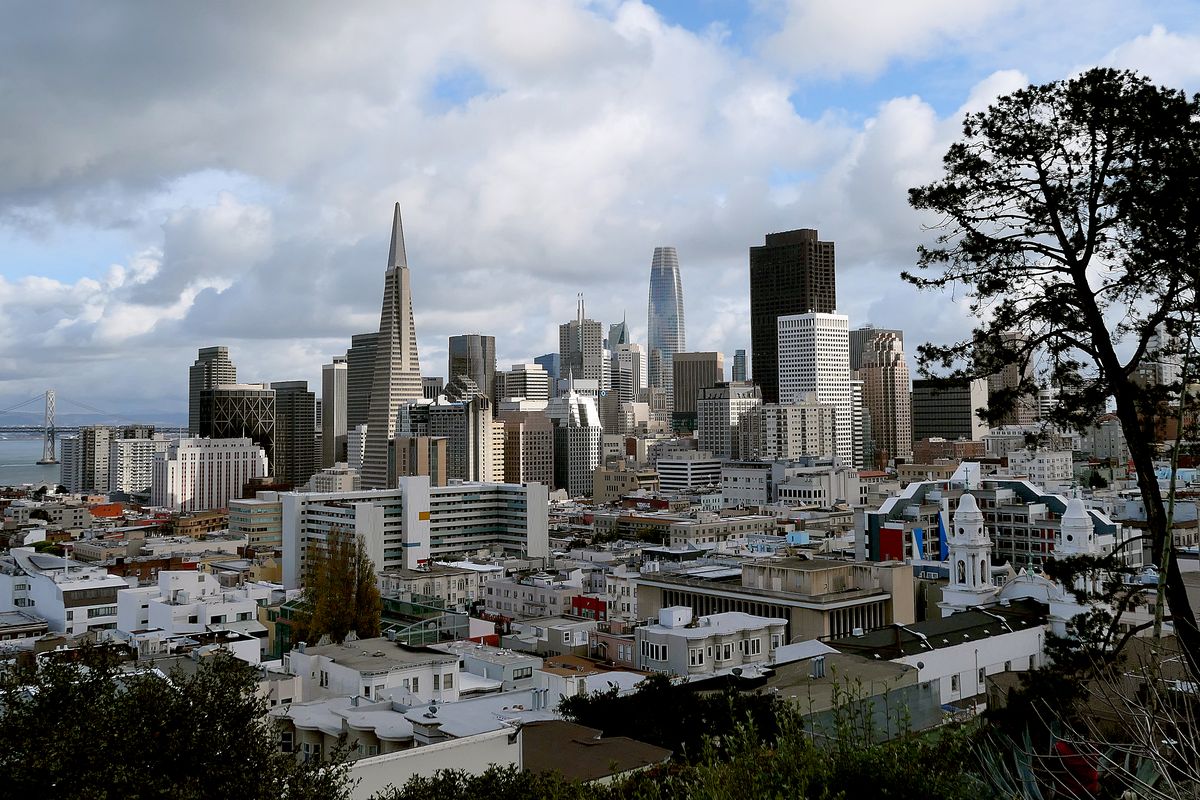 Downtown San Francisco from Russian Hill. (John Nelson)
SAN FRANCISCO — Tony Bennett left his heart in San Francisco, but we left our RV in long-term parking at the SFO airport so we could explore the Bay Area.
While the tiny home on wheels works well when you're staying in national or state parks, it's just not an option for the narrow streets of San Francisco.
What's the best way to put the RV on the shelf and explore this world-class destination? Check out our game plan.
First, find a place to park. This isn't the easiest thing to do in San Francisco, where streets are narrow and parking costs a small fortune. We snagged a spot at a long-term lot near San Francisco International Airport through a company called Way.com, which ended up being the cheapest option. After finding a spot big enough to accommodate our 23-footer, we took a Lyft ride to our hotel.
Next, find a fabulous hotel. We actually found two, splitting up our stay in different neighborhoods. We started at the Huntington Hotel, on top of Nob Hill, across the street from a park where Leslie played when she was a kid. The Huntington has a rich history that dates back to the city's early days. Plan on spending some time looking at the museum-quality photos that hang in the handsome Big 4 Restaurant. We were lucky, and got bumped up to a roomy junior suite with a stunning view of the city.
When our adult child flew in from Los Angeles to visit us, we moved to a sweet spot near Chinatown. Hotel Triton's accommodations were much more snug, but there were definite perks: complimentary morning coffee and afternoon wine in the funky cool lobby, a friendly, helpful staff and its central location.
And then, eat. Oh boy, did we ever. Among the long list of amazing meals was lunch at the historic Tadich Grill, the best-ever cioppino at Bistro Boudin Bakery on Fisherman's Wharf, next-level Xiao Long Bao at Dumpling Time and the seafood feast at Hog Island Oyster Co. in the Ferry Building. We also loved the lavish high tea at Samovar in Yerba Buena Gardens. Check out our Instagram feed for some more SF food shots.
Work off those calories on the streets. We racked up 100 miles between us, hoofing it through The Presidio, over to the stunning Palace of Fine Arts, through the Marina District, over Russian Hill. On another extended urban hike, we walked back from the Mission through the Castro and the Haight. There's no better way to get a feel for the city's gorgeous architecture and unique personality.
When your not walking, you're riding. We used a three-day Muni CityPASS to get around on cable cars, street cars and buses. It was an excellent way to cover big distances or to do one-way walks. That pass also gets you into many attractions including the aquarium and the San Francisco Museum of Modern Art.
Reunited and it feels so good. We enjoyed our break from the RV, but it was also a joy to get back on the road again. We're heading south, looking forward to further adventures on the beautiful California coast.
This week's Going Mobile question
What's on your Christmas list for the RV? (Santa, are you readig? We'd love a new frying pan…) Send your wish list to goingmobile@spokesman.com and we'll pass it along to the big guy. Hey, it's worth a try!
---
---