Park Review: Pismo Coast Village RV Resort is the best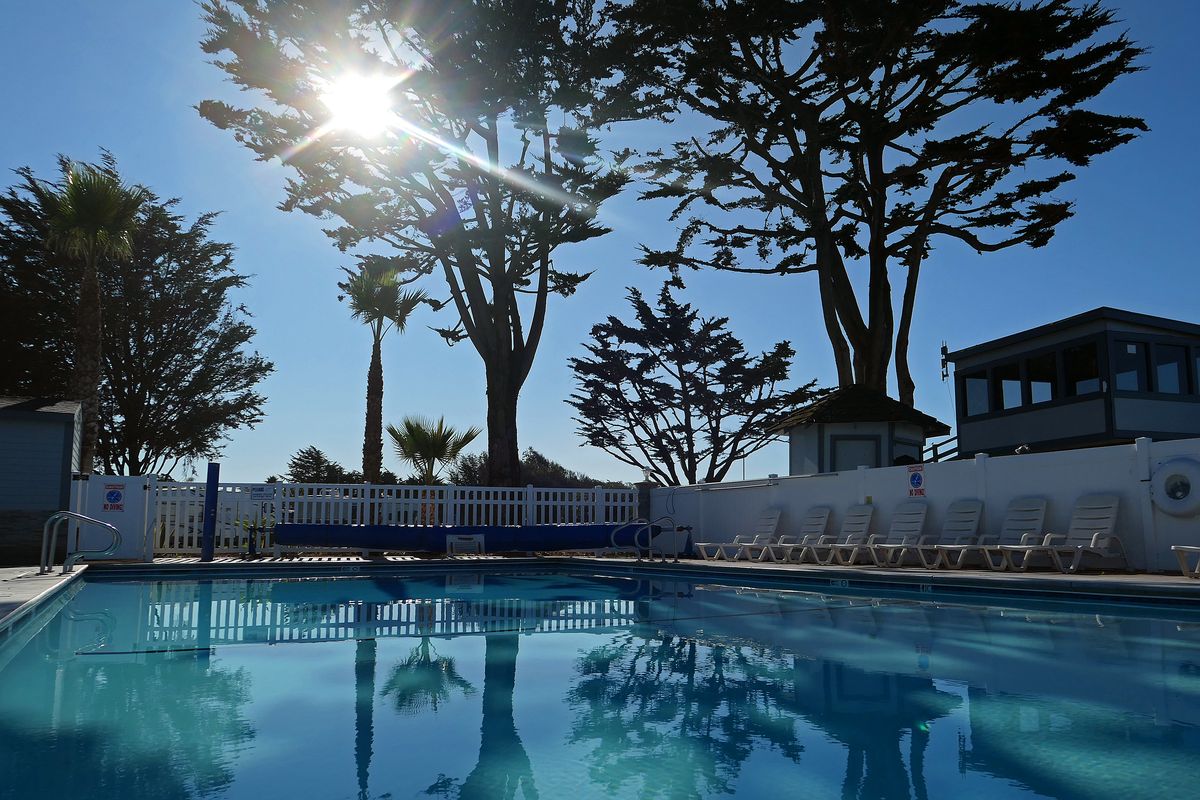 How do you know you're in SoCal? There's a pool at the RV resort!
That pristine spot to swim is just one of the many reasons we LOVE Pismo Coast Village Resort, a vast property with 400 sites. That number might sound way high, but this really is a village, spread out on 26 beautifully landscaped acres. That means you're going to get to know your neighbor, but not in a way that feels like you're too close.
We heard about this place on a delightful radio station out of Santa Cruz. We listened to KPIG while staying at Marina Dunes RV Park, and down the road in Morro Bay, and the RV park is an advertiser. And, yes, people still pay attention to advertising, so here we are.
Last year, we passed Pismo Beach by as we headed toward Los Angeles. It didn't make much of an impression from the 101, so we didn't even take a moment to explore. That was a mistake.
This trip, we've made an effort to slow down and take a look around. If we find a place we like, we're not going to be in a big hurry to hit the road again right away. Truth is, we wish we had a little longer at Pismo Coast Village. We're already talking about returning in February. Prime winter pool season.
The park features the usual amenities: cable TV, very good WiFi, clean restrooms, a clubhouse and laundry room. There's also a well-stocked general store and a pretty darned good restaurant on the property. We had an impressive barbecue dinner at Pismo Coast Village Grill, the meat cooked over an oak fire.
Then, there's the beach just steps away from our site. A creek sits between the entrance and the wide ocean beach, making for a welcome stop for birds. We wandered down to the Pismo pier and picked up whale watching tips from a local. Those mighty creatures come close when feeding, but weren't around when we visited. We watched skilled surfers catch waves in the post-sunset dusk. The scene was so Cali.
When night fell, we wandered back to the village, started a fire and ate dinner in its glow. It sure feels good to be a snow bird.
---
---