Wed., Dec. 18, 2019
Review: Live like a movie star at this Malibu park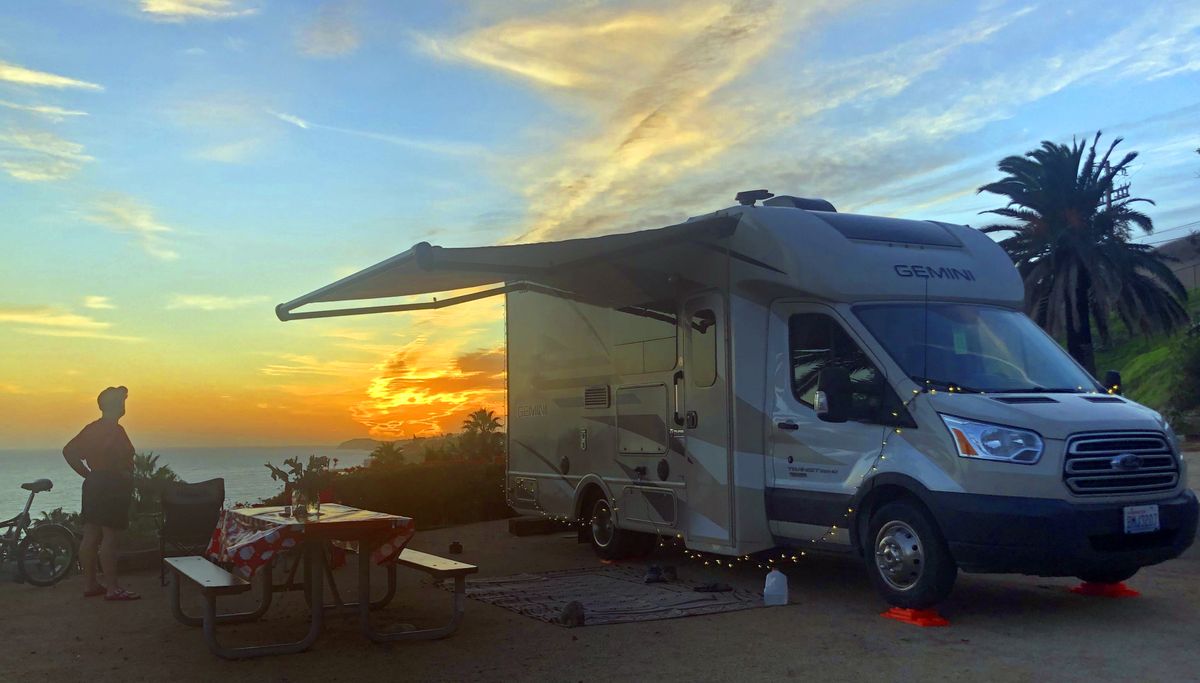 Sunset at Malibu Beach RV Park, overlooking a beautiful stretch of Southern California coastline. (John Nelson)
Malibu Beach RV Park offers all of us the rare chance to have a $30 million view for the cost of a campground hookup.
Some of Southern California's most expensive real estate is around this area, putting it out of reach for all but the 1 percenters. But you can live like a movie mogul at this RV resort, and prices are not out of line, ranging between $45 and $95, depending upon your site.
Malibu Beach RV Park is built on the steep hillsides of the Santa Monica Mountains, overlooking a lovely stretch of coastline that includes a grand view of Point Dume, where more than a few movie stars have their homes.
An excellent fish store and restaurant, Malibu Seafood Fresh Fish Market & Patio Cafe, is just down the hill from the RV park, along with a nice stretch of sand. A few nice hiking trails snake up the hillsides, offering another diversion for visitors.
If you do take a hike, you'll see lots of signs of burn damage on these hillsides from a major fire in 2018. Malibu Beach RV Park itself was heavily damaged and closed for eight months, reopening in July of this year.
These days, Malibu Beach RV Park is looking good and it's mostly healed from the fire scare. The facilities -- restrooms, laundry, and a small store -- are all first rate. WiFi is just so-so, but that's OK.
There's always that killer view, making you feel like a million bucks.
---
---