Constant traveling can cut into holiday time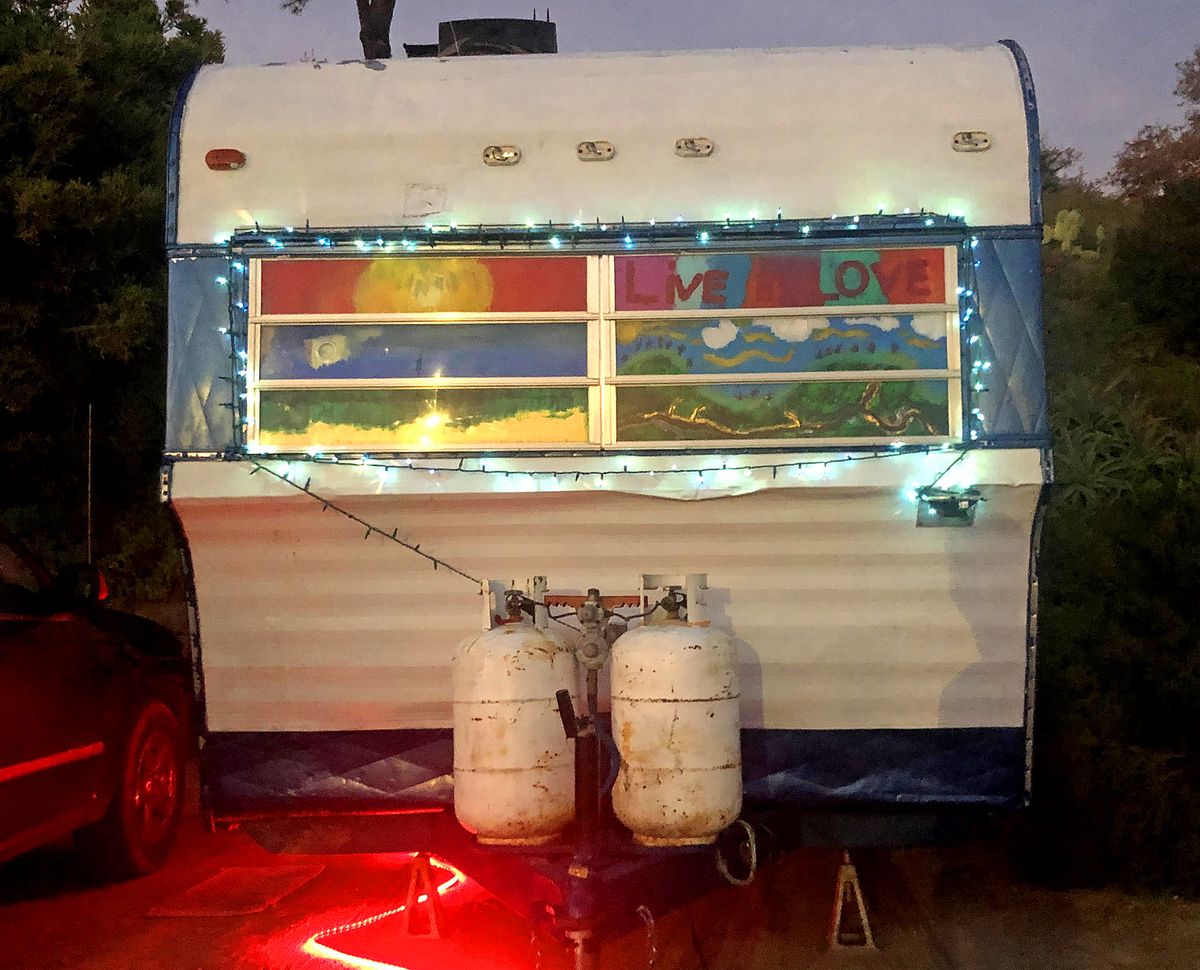 Cue Elvis crooning: "I'll be home for Christmas… if only in my dreams."
Not going to candy-cane coat it — we're having a bit of a Blue Christmas on the road. Sure, we have many reasons to celebrate our lives as we travel through the West. We love the stunning coastline we've been exploring for nearly three months, and we're definitely not looking for sympathy.
But we do miss putting up the Christmas tree, decorating cookies, watching corny holiday movies — all traditions that involve family and friends.
This sentiment kicked into high gear when we recently visited Hearst Castle, the impressive structure built by one of the nation's most famous publishing moguls. The estate of William Randolph Hearst left the vast mansion and surrounding land to the state of California. It's a popular spot to visit, especially during the holidays.
The tours take you through some of the grand public spaces, including what served as the place where family and friends celebrated the holidays. It was decorated with two soaring trees and made us want to hang out and open presents, inspiring us to decorate our rig.
That's when we started checking out the festive displays we saw from our fellow campers. Some RVers go all in, with inflatable winter scenes topping the decor that makes us feel warm and fuzzy and a little bit jealous.
But our space is too tight to go big with the decorations. Feeling challenged, so we even put out a call for suggestions from a Facebook RVing group, which led to a barrage of not-so-helpful advice.
One person suggested using duct tape to fasten evergreen boughs to the rig. Ho-ho-ho — no!
Because we're spending the holidays in Palm Springs, we decided to focus our attention on making an outdoor scene that is merry and bright. A couple strings of lights — soft white, twinkling, but not blinking — were draped around the awning.
The new, bright red Santa tablecloth is illuminated by a Mason jar full of lights, some holly and fragrant eucalyptus arranged on top. We found a few used classic DVDs for our holiday movie collection while combing through the titles at thrift shops.
It's beginning to look a lot like Christmas.
That holiday spirit will glow even brighter when our grown-up kiddo arrives the weekend before Dec. 25 to help us celebrate. We'll probably get the party started with some of our favorite holiday fare. That means spaghetti and meatballs on Christmas Eve, a tradition that dates back to when we lived on the South Hill. Our friend Anne shared her family recipe for those memorable meatballs and we're still hooked.
Yes, to quote the signs we frequently see around the places where we camp: Home is where you park it. Once we bought a few decorations and embraced the making of new traditions, it feels a lot more like it.
This week's Going Mobile question
We're going to ring in 2020 by making plans: Here's a toast to more adventures on the road. We plan to spend part of the holiday watching bowl games, of course, but we're also dedicated to a strategy session on what direction we should head next. Could be back to New Mexico or West Texas, two of our top spots from last year. Where are you planning on doing some RV travel in the fresh new decade? We'd love to hear your dream destination at goingmobile@spokesman.com. Who knows? Maybe our paths will cross!
---
---