Mon., Dec. 30, 2019
Surprisingly good hiking in Palm Springs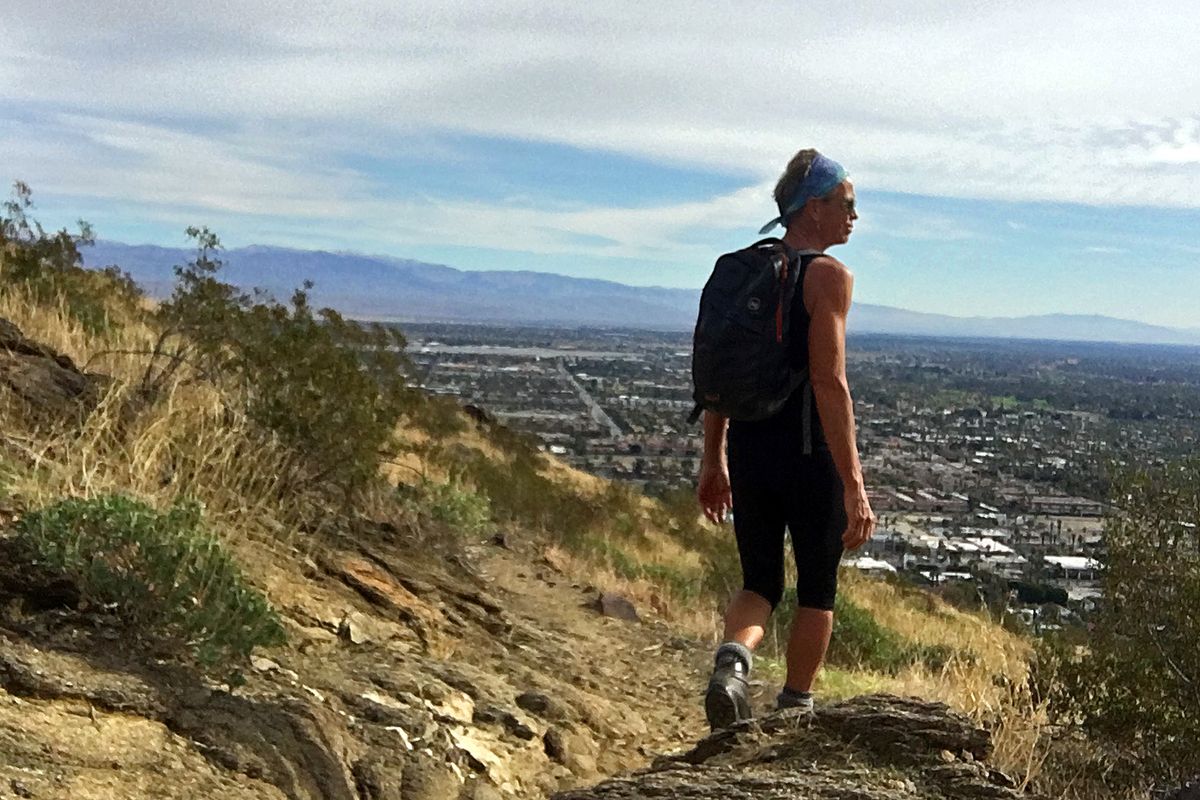 The North Lykken Trail offers gorgeous views of the Coachella Valley. (John Nelson)
RV travel is constantly surprising. Just when you think you know a place, you discover a beautiful new dimension.
Our latest discovery is the 9.5-mile Carl Lykken Trail, which rambles through the foothills of the San Jacito Mountains just west of Palm Springs.
The popular perception of Palm Springs is that it's all about casinos, swimming pools and golf courses. But the hiking right from town is pretty spectacular, as we've learned over the last week.
The Lykken Trail is broken into two pieces -- North and South -- each offering a little more than four miles of hiking. Both are accessible right from the busy tourist center in downtown Palm Springs.
The North Lykken Trail hovers right above downtown, taking in spectacular views of the Coachella Valley. The South Lykken Trail leaves almost directly from the place we're staying, the Happy Traveler RV Park, and travels toward the Agua Caliente Indian Reservation and scenic Palm Canyon.
Both trails are strenuous, each rising from city level well over 1,000 vertical feet. They are both busy, but not excessively so -- and it feels a bit like you've joined Palm Springs' community of fitness and nature lovers when you're on the trail, exchanging "beautiful day!" greetings as you hike along.
The North Lykken Trail also offers a link to the popular Museum Trail, which leaves from directly behind Palm Springs Art Museum. It's a steep climb from the valley floor, rising quickly to intersect the Lykken Trail, and continues (if you want) on the Skyline Trail all the way to the top of Mount San Jacinto, an epic 8,000 vertical feet.
We skipped that challenge. Instead, over the course of a week here, we've hiked the North Lykken Trail twice and the South Lykken Trail once.
Accessibility and views make these workouts truly special.
---
---