Wed., Feb. 13, 2019
RV Park Review: Moab Valley RV Resort is the real deal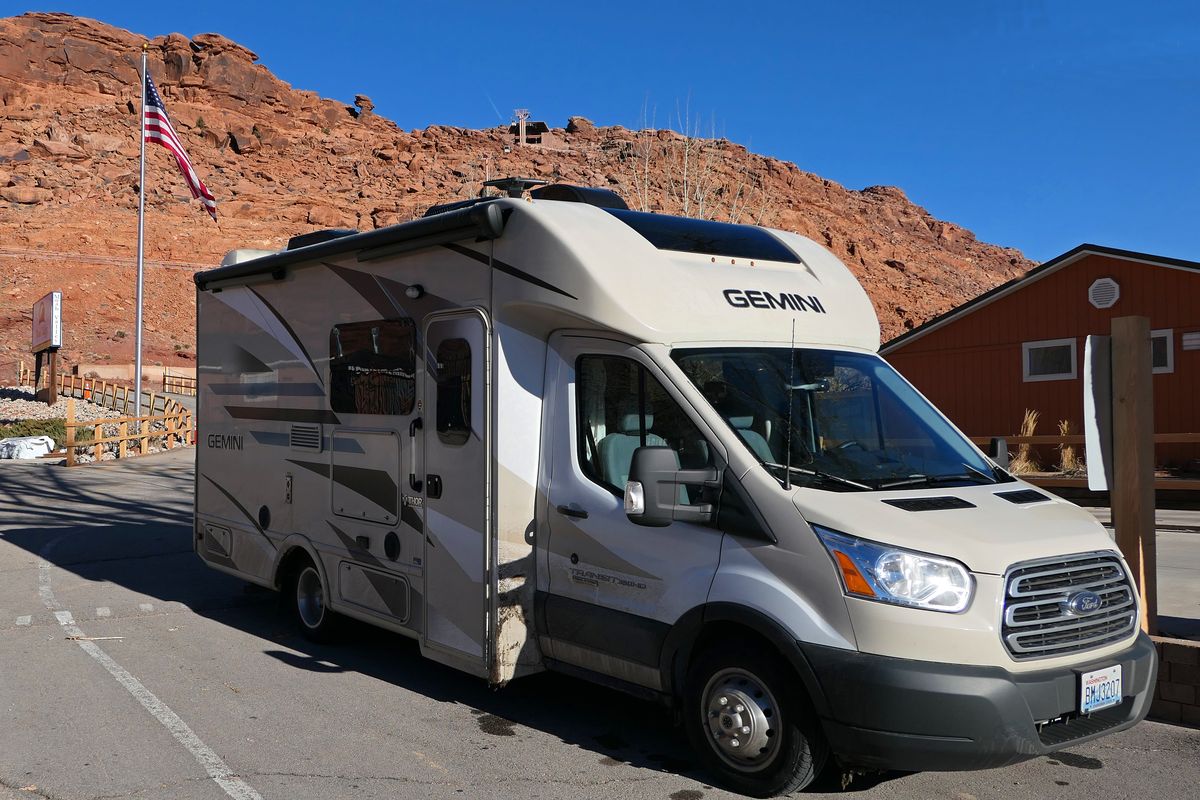 Moab Valley RV Resort is situated just north of Moab, Utah, and is close to Arches National Park. (John Nelson)
Sometimes you just want reliable WiFi. And a hot shower. And a clean laundry room with machines that work.
You'll find all of these things and much more at Moab Valley RV Resort, just down the road from Arches National Park in Utah.
I had just come from snowy, frigid Durango, Colo., about three hours away. It was 16 degrees when I left, and I had to get on top of the RV to remove a bunch of snow. It was a tough journey.
When I got to Moab, it was nearly 20 degrees warmer and sunny. I pulled into Moab Valley RV Park and was greeted warmly by the reception staff and told where to park.
It felt like my luck was changing.
In high season, I'm sure this place is rocking. It's a large park near the Colorado River as it enters Moab, and it's ideally situated to explore the beautiful rock features of Arches and Canyonlands National Parks.
This being off-season, it was nearly empty, which made it a nice, quiet place to stay. It's well run, friendly and for $45, it felt like a bargain.
Read more RV park reviews:
---
---