Wed., Feb. 20, 2019
RV Park Review: Angel Fire is a heavenly winter and summer retreat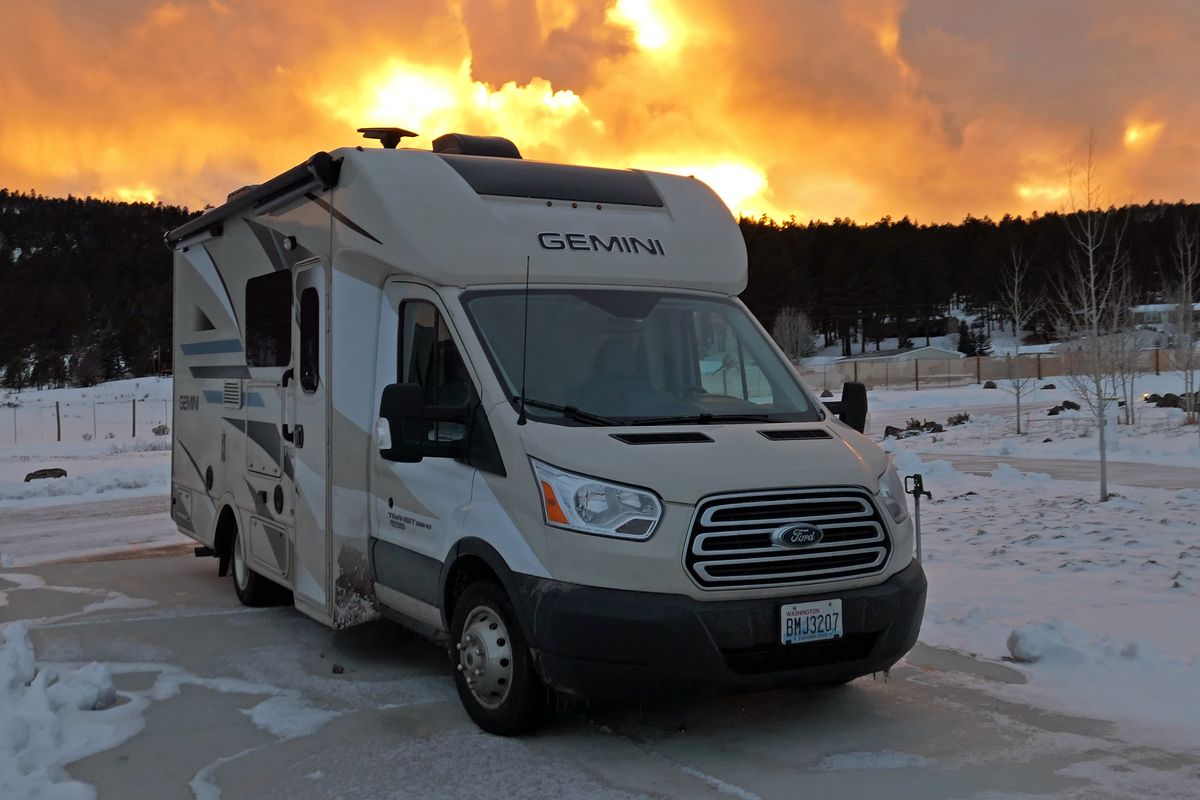 The sun sets over Angel Fire RV Resort in New Mexico, part of a winter and summer resort in New Mexico. (John Nelson)
Angel Fire RV Resort is a rare commodity.
First of all, it operates all year long. Most luxury RV resorts high in the Rocky Mountains close for the winter.
Rarer still, it's owned by Angel Fire Resort, a ski area on the Enchanted Circle of New Mexico. Many ski areas don't even want RVs in their parking lots, but Angel Fire welcomes them in this excellent facility.
With sites starting at $55 per night, Angel Fire RV Resort is an fantastic option for those skiing and RVing.
For amenities, the resort offers a large clubhouse that operates as a gathering space. It also has top-notch bath house facility that includes a fire pit, hot tub and laundry.
Everything works -- and works well. When I stayed there in February, overnight snow was plowed early in the morning by staff members.
High season is summer at the 102-space facility, said Rebecca Rapp, general manager of the resort.
"We have a lot of repeat customers for next summer," she said. "Some people are coming back for extended stays -- two and three months."
In summer, they see a lot of traditional RVers from Texas, Florida and California, Rapp said. In winter, the demographic is a bit younger, often families with children.
"They are outdoors enthusiasts, and they are less worried about traveling in snow," she said.
Read more RV park reviews:
---
---