Mon., Feb. 25, 2019
Review: Enchanted Trails RV Park is a museum piece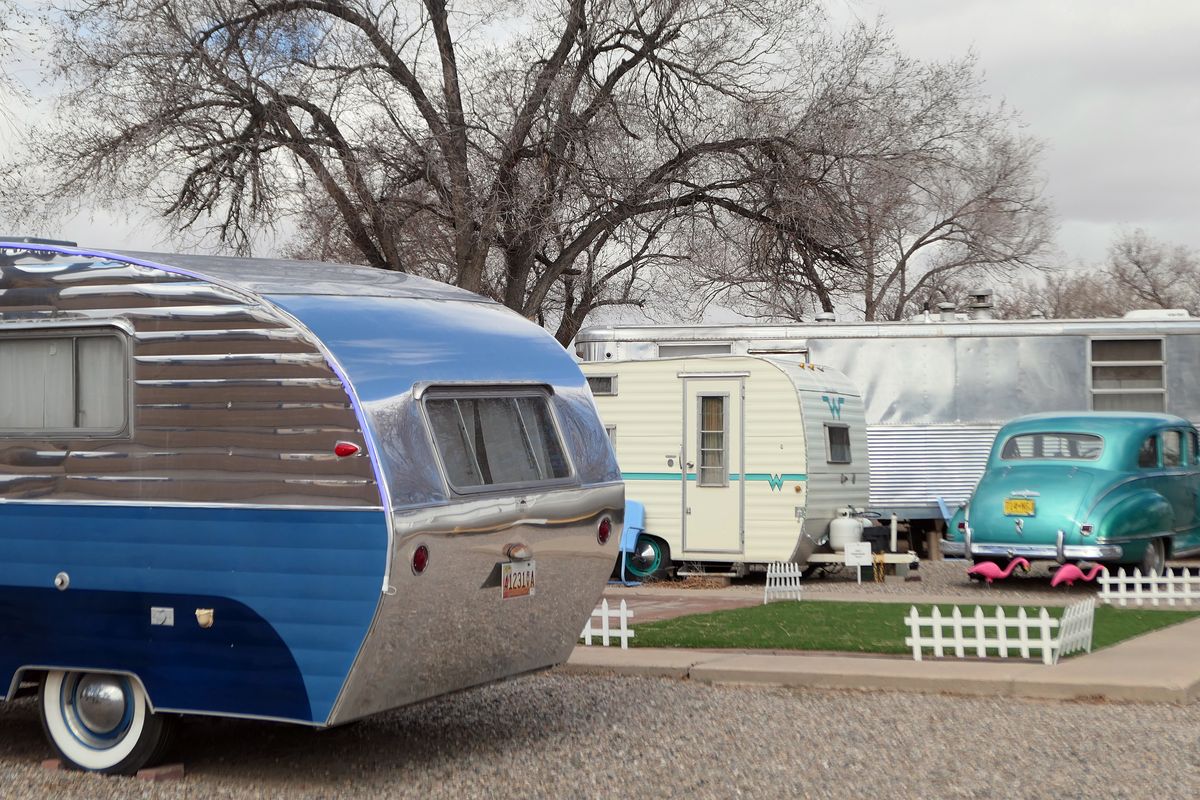 Vintage trailers are part of the draw at Enchanted Trails RV Park near Albuquerque. (John Nelson)
It's not often you can experience a bit of RV history in your travels around the country.
At the Enchanted Trails RV Park and Trading Post near Albuquerque, you can catch a glimpse of what traveling along historic Route 66 was like.
The park has a display of vintage cars and trailers that harken back to Route 66's heyday. Inside the trading post, you'll find museum-quality artifacts, such as an ancient Wurlitzer organ, old telephones and televisions.
The vintage trailers were once available for rent for overnight stays, but the park's management has decided they were too difficult to keep up. They remain on display for visitors to check out.
The park has 135 sites and sits alongside Interstate 40 west of Albuquerque. In summer, a pool and spa area are available, and the park offers the usual amenities: Showers, WiFi and laundry. Traffic noise is ever-present, but you get used to it.
The regular rate for a 30-amp hookup is $34, a bargain, but with a Good Sam membership, you get 20 percent off. That brings your cost for a full hookup down to $29 and change, are REAL bargain.
Especially when you factor in the coolness of the Route 66 artifacts and the chance to step into the past.
---
---