Fri., Jan. 4, 2019
Palm Springs presents plenty of scenic delights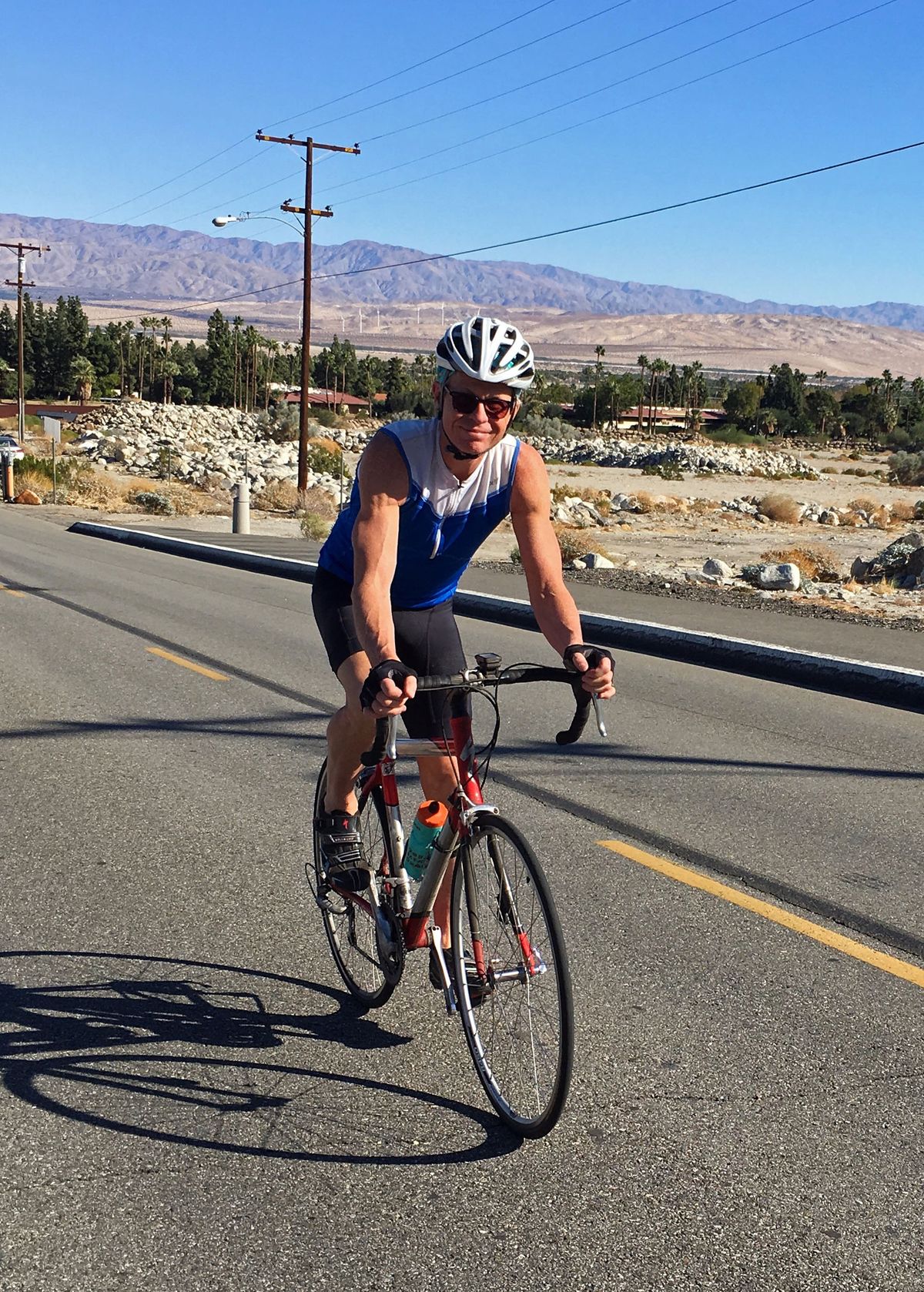 Palm Springs offers a number of great rides, including the ride to Palm Springs Aerial Tramway. (Leslie Kelly)
We've landed in Snowbird Paradise, also known as Palm Springs, Calif.
This delightful desert destination is a favorite among Northwest residents, judging by all the Washington and British Columbia plates in the super comfy RV park where we're staying. Here are some of the top reasons RV travelers make their winter nests in this part of the world.
Vitamin D
There are typically more than 350 days of sunshine a year, so say hello to bluebird skies when you're golfing, biking, hiking or just sitting by the pool. It's hard to be grumpy when you're missing the constant gray and frigid temps of a Northwest winter.
Let's get happy
The discounted drinks start early and are offered daily. At the ever-bustling LuLu Bistro, HH kicks in at 11 a.m. in the bar, where special appetizers and "skinny" Margaritas are offered. Don't miss the tasty $5 sangria and fantastic tacos at El Jefe at the brilliant Saguaro Hotel.
So much culture
For a fairly small city (population 48,000), Palm Springs is loaded with world-class museums and excellent galleries. Learn more about the area's striking Midcentury Modern architechiture during one of many informative tours, or take DIY tour of some the city's stunning structures. explore the Native American history traditions with a visit to Cabot's Pueblo Museum, down the road in Desert Hot Springs.
That's entertainment
Many bars and restaurants feature free or deeply discounted musical performances, especially true at the various casinos in the area. The city hosts an international film festival in January, an event that draws big-name celebrities such as director Spike Lee, who's set to receive this year's Career Achievement Award. The Sunday jam session at Melvyn's draws talented musicians who really swing between 3:30 and 7 p.m., while the bartenders pour stiff drinks.
Great place to base
When you park in Palm Springs, there are loads of nearby attractions to explore, including the amazing Joshua Tree National Park. Desert Hot Springs is home to dozens of spas offering the opportunity to soak away those aches and pains. We like Sam's Family Spa, which offers 175 RV sites, and discounted rates to the hot pools to guests staying there.
Sense of community
We've enjoyed our extensive road trip, but sometimes, it feels so good to stay put for an extended period of time. The Happy Traveler RV Park is just about perfect, offering a long list of amenities, along with its warm, inclusive welcome. There's a weekly pool tournament, and regular gatherings posted on bulletin boards around the property. Fellow travelers are generous in sharing tips and tricks of the living life on the road, and we're grateful for random conversations.
Connecting with friends
By happy accident, we found ourselves hanging out in PS at the same time as friends from the Northwest. It was such a treat to catch up over dinner at Copley's and drinks at The Rowan. Maybe we'll see you somewhere on the road in 2019!
Going Mobile answers: We heard from Bob and Helen Fisher of Spokane, who answered the question, "What are your RV-themed New Year's resolutions?"
"We're out of here!" Bob wrote after spending Christmas in Spokane. "Tucson bound for the rest of winter." Have a great trip, Fishers!
This week's Going Mobile question: Do you love or hate Quartzite, Ariz., the RV center of the universe? Tell us why at goingmobile@spokesman.com. We'd love to hear from you.
---
---