Mon., Jan. 21, 2019
Resort review: Anaheim Harbor RV Park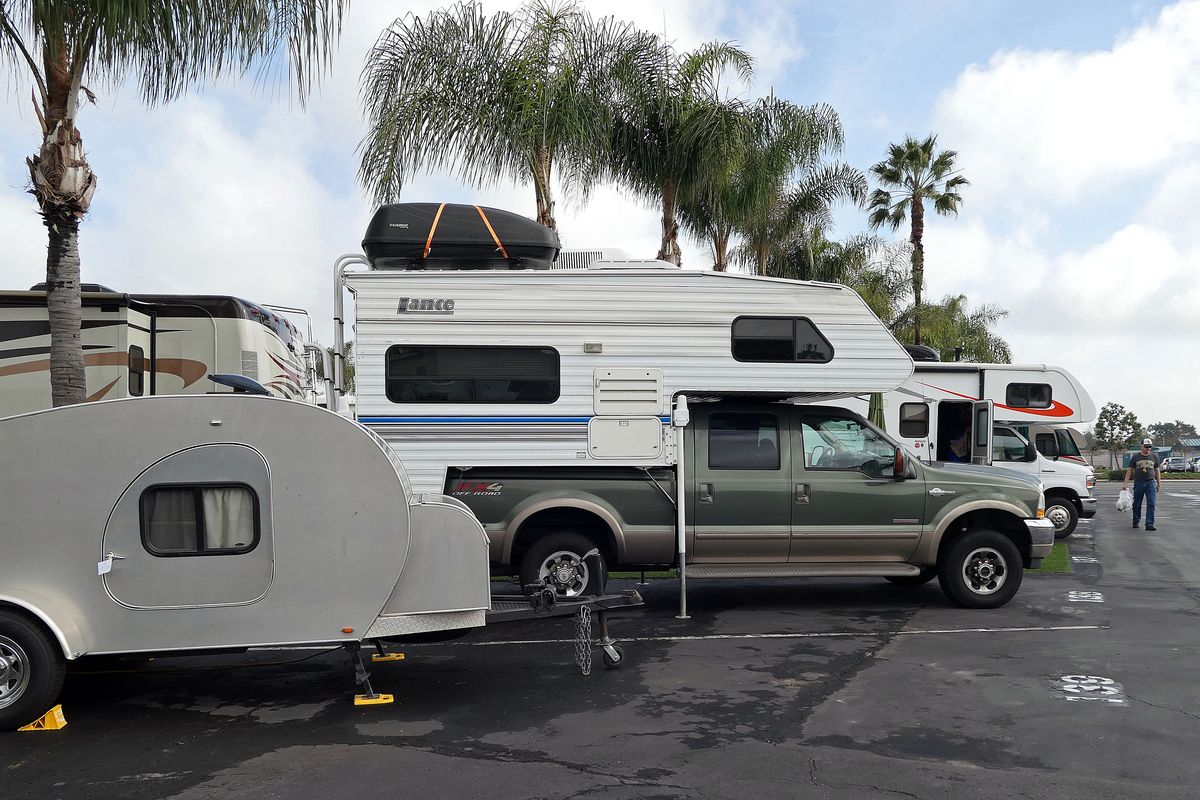 Anaheim Harbor RV Park is just a 20-minute walk from Disneyland. (John Nelson)
Location, location, location.
That's the biggest draw at Anaheim Harbor RV Park, a 20-minute walk (on busy streets) to Disneyland. This popular RV resort has nearly 200 sites, though many of them appear to be permanent residents, complete with mailboxes.
That's cool, but you should know this before booking: The back-in sites are super skinny. It feels more like a parking lot. There's no room to put out your awning. We barely had enough space for our side slider. And unlike many parks, there's no picnic table at each spot.
Still, there are plenty of positives:
A nice pool area
The on-premise store, open during office hours
Plenty of pretty palm trees
Two grill areas with tables
Two public restrooms with showers
A couple of tent sites (very rare)
Even though it's located on a busy street, the park is fairly quiet. If you're a light sleeper, though, request a site away from the trash bins. We were there on collection day and woke to that urban alarm clock.
Another note: Be sure and ask for the most recent WiFi password when checking in. Ours was outdated, so we couldn't sign in, and, unfortunately, there's no after-hours help line.
Again, all the cons don't darken the brilliant pros of being so close to the happiest place on earth. Prices vary, depending on the season, and various discounts are available. We paid $50 for a night.
Read more RV Park reviews:
---
---