Wed., Jan. 30, 2019
RV Park Review: Newport Dunes Waterfront Resort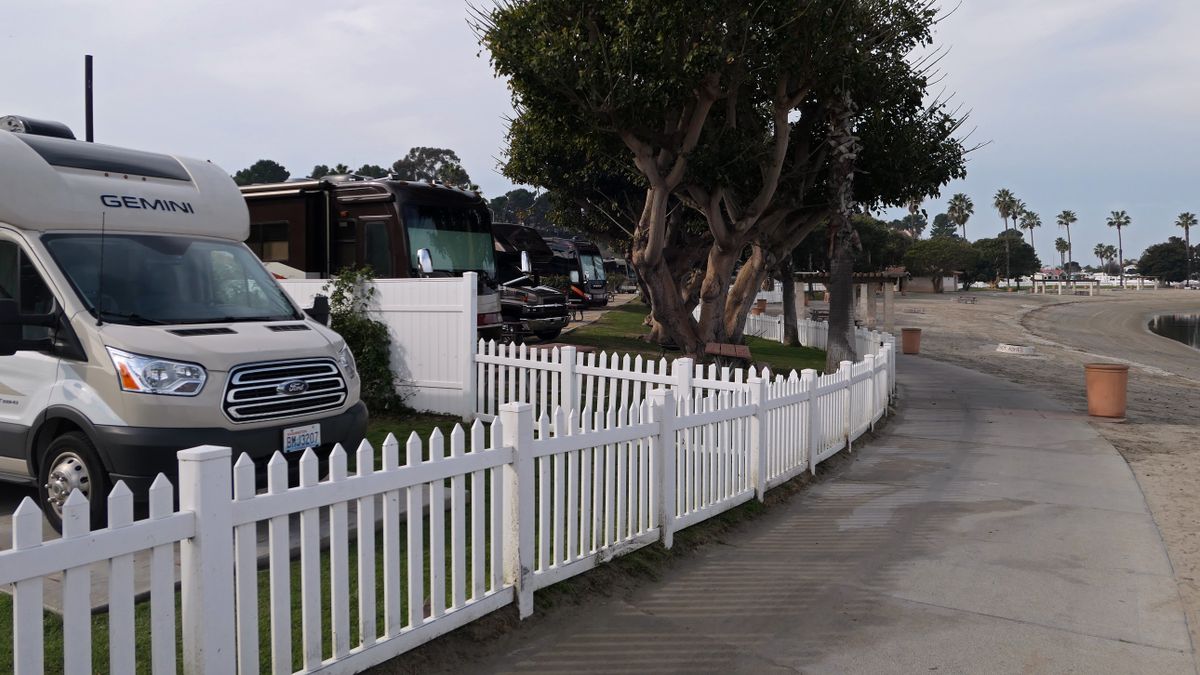 Newport Dunes Waterfront Resort and Marina is located along a bay in Newport Beach, Calif. (John Nelson)
We paid nearly $200 for a night at a waterfront "super site" at Newport Dunes Waterfront Resort & Marina. While there was much to like about the sprawling park in Newport Beach, it ultimately didn't live up to the sky-high price.
First, the plus side. As advertised, it's got loads of amenities:
A lovely pool area, complete with hot tub and ping pong table
Fire rings on the beach (tip: reserve in advance during busy summer months)
Back Bay Bistro is a short walk from the park
Cottages are available on site
Good WiFi
Daily activities including water aerobics, hot cocoa social hours, family bingo and adult painting parties
Laundry facilities, nice restrooms and a gym
Water sports rentals on the beach include standup paddle boards and kayaks
Some features are only offered in the summer season, including movies on the beach and a game room/video arcade.
When we first parked, the vista from our site was pretty thrilling, especially as a California sunset lit up the scene. But our site fronted a busy walkway, so there was a steady stream of folks strolling past. And above, we were in the flight path for a nearby airport. Then, our peaceful sleep was interrupted by weed whackers and leaf blowers at the crack of 8 a.m. Yes, they were finished in a matter of minutes, but left behind clumps of grass that needed to be stepped around.
These might sound like minor complaints, but when you're paying a premium, it's fair to expect a gold standard, right? There are sites at this resort that are less expensive, but they're not right on the water.
Read more RV Park reviews:
---
---