Wed., July 17, 2019
RV Park Review: Icicle River spot delivers big-time beauty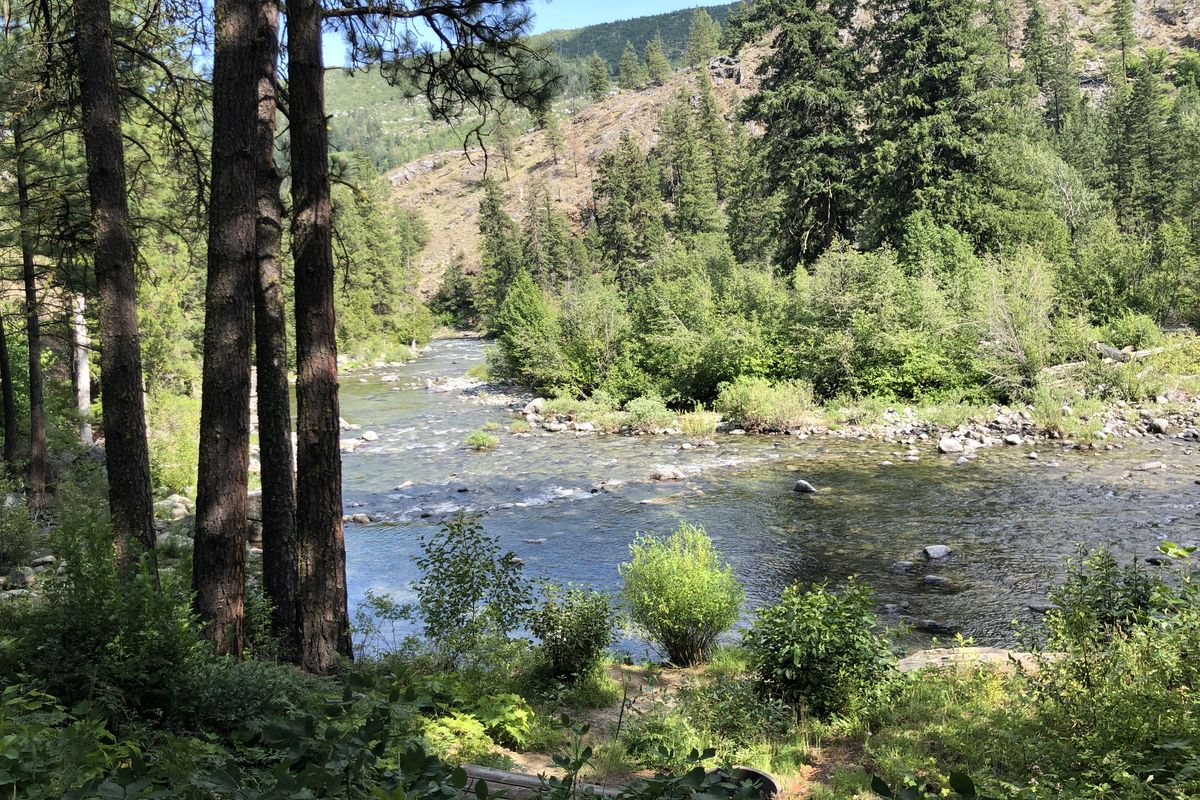 Views from Icicle River RV Park in Leavenworth are outstanding. (Leslie Kelly)
We've been to a whole lot of campgrounds around the country, and Icicle River RV Park in Leavenworth is among the very best. It stands out on many fronts, but the location on 50 acres hugging the frigid river that flows into the Wenatchee is at the top of the must-visit list.
I was lucky to snag a site right on the river -- No. 59, which was right next door to No. 100, so go figure. Somebody had cancelled their reservation for this prime spot, and the woman who checked me offered congrats on scoring on this rare fluke: "You must be living right," she said. Reservations for 2021 open in March of 2020 and the best sites are snapped up quickly, so here's your heads up.
Deeply grateful, I drank in the views of water rushing down the narrow canyon near Sleeping Lady resort. Sitting in the morning sun, I spotted a family of ducks riding the rapids while sipping a cup of the complimentary coffee offered each morning.
Another huge plus at this resort was the pavilion that's available for gatherings, no extra charge. Extra guests do pay a parking fee, and campers are limited to six guests at their sites, but that's a terrific policy aimed at keeping the party crowd from getting too rowdy.
There are pull-through sites for big rigs, and spots high above the river that feel like a whole different park. Every spot has some kind of fire ring, though those are shut down during fire season, obviously. So far, this summer is shaping up to be cool and a bit damp. Here's hoping that the flames don't kick up in August and September.
While visiting the Bavarian Village, be sure and check out some of my favorite places to eat and drink:
Read more RV park reviews:
---
---