Wed., June 26, 2019
Harvest Hosts allows RVers to park at wineries, breweries and farms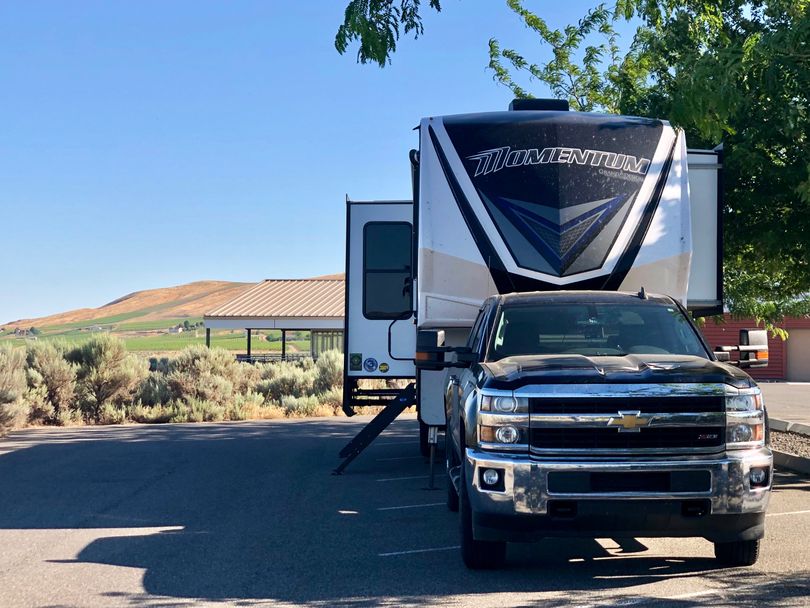 On a recent trip to wine country for a deep dive into Red Mountain (more on that incredible experience soon), I noticed an RV dry camping in the parking lot of Kiona Winery. Turns out, the pioneering winery near Benton City is part of the Harvest Hosts network that has locations across the country.
This cool members-based project allows RVers to spend the night on property, as long as visitors purchase something from the business. What a wonderful idea!
You're not supposed to stay more than one night, and all coaches must be fully self-contained. No tents are allowed, though pets are in most cases.
Early in our travels, we stayed at Dunham Cellars in Walla Walla and it was a memorable experience. Tasting rooms typically close by 5, so when the crowds depart, you've got some serious peace and quiet.
This arrangement -- which requires a $79 annual membership -- opens up avenues for hosts to reach new audiences. So, win-win. We're signing up for sure. Stories on our Harvest Host stays coming up soon.
---
---