Wed., May 1, 2019
Even now, Wright Brothers flight still fascinating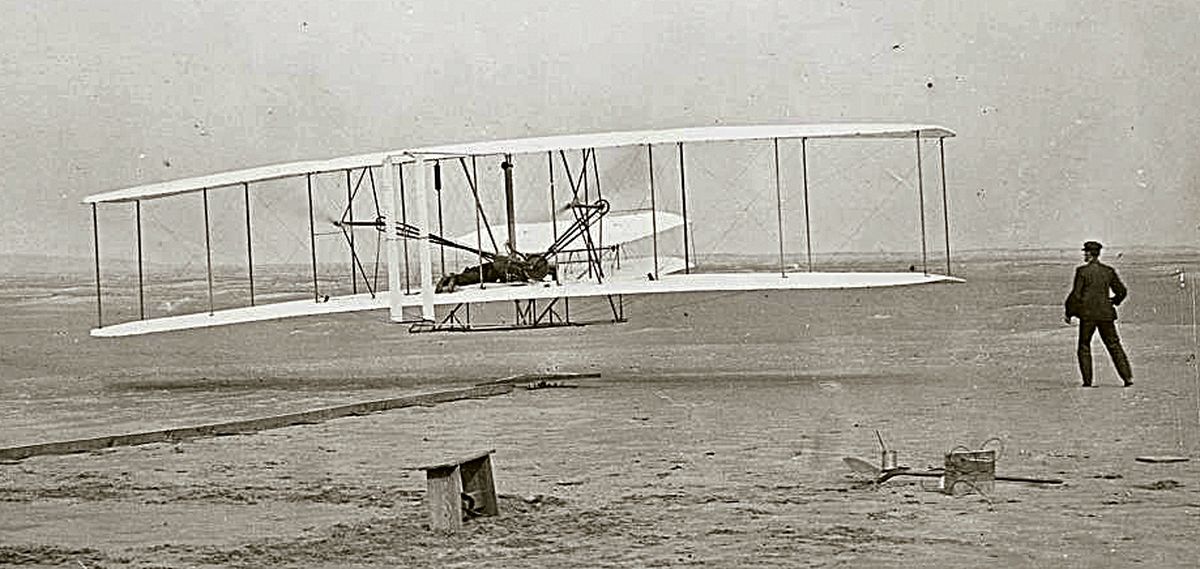 The photo taken by John Thomas Daniels, Jr. captures the first moments of flight at Kitty Hawk, and is commemorated at the Wright Brothers National Memorial.
We weren't expecting much when we stopped in at the Wright Brothers National Memorial near Kitty Hawk, N.C.
Perhaps we'd see a couple of photos, a statue or two, and then we'd be on our way. That's what we thought anyway.
But RV travel is full of surprises, and we stumbled onto a very cool exhibit, thanks to our America's national parks service.
The Wright Brothers park preserves the area as it looked in 1903 when the brothers took to the air and changed the world. Test flight locations are documented, and a handsome monument stands atop Kill Devil Hill, where the brothers tried out some gliders.
On the south side of the memorial, a fascinating sculpture shows the approximate locations of all the principals who were part of the fateful day.
The overall effect serves to remind us of what an amazing thing human flght really is.
---
---