Mon., May 6, 2019
Shenandoah charms from high and low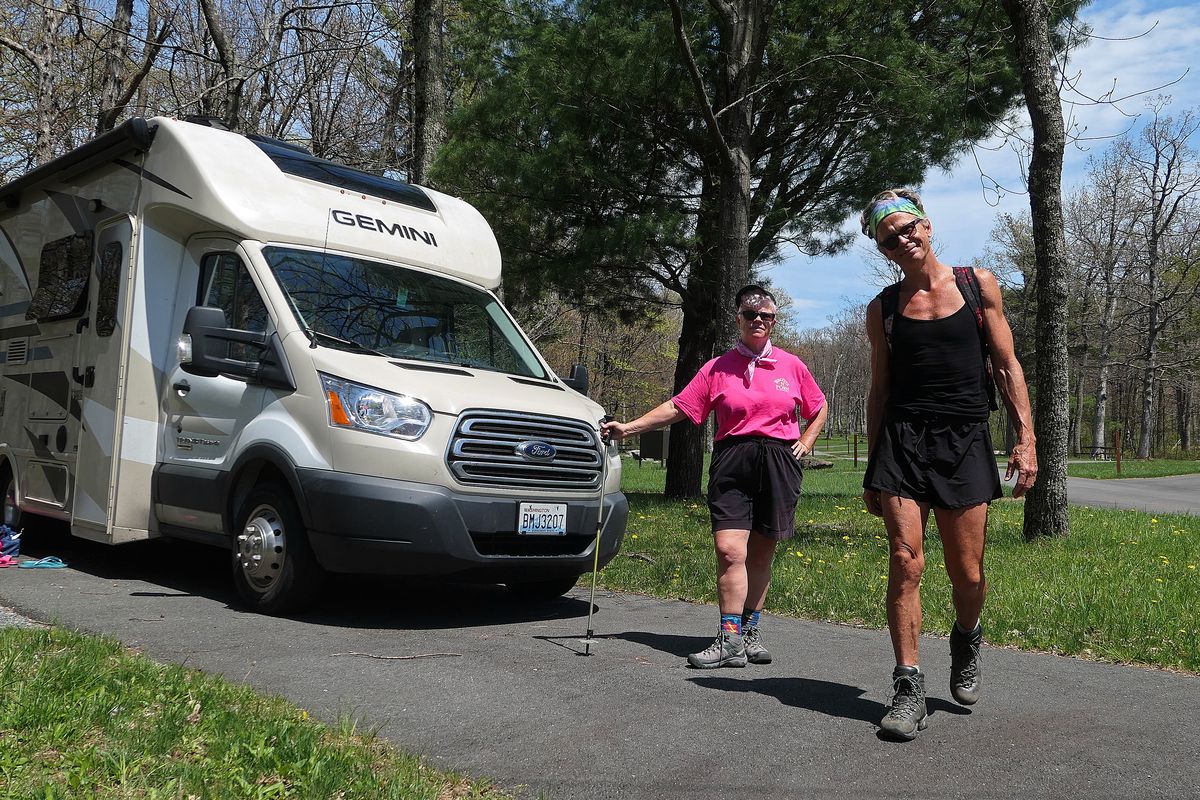 Mathews Arm campground in Shenandoah National Park opened on May 1, offering beautiful camping high in the Blue Ridge Mountains. (John Nelson / John Nelson)
RV travel will never cease to surprise us.
Several people had recommended Shenandoah National Park to us, but we were dubious. After all, it sits only 90 minutes from the metro area of Washington, D.C. How great could it be?
Pretty great, it turns out.
We visited in early spring as the Blue Ridge Mountains were just waking up from their winter slumber. Trails were empty and trees were just starting to leaf out.
Skyline Drive, a 105-mile route that stretches for 105 miles through the park, was also delightfully uncrowded, offering lovely views from the ridge top. And we hit the beautiful Mathews Arm campground on the first day it was open, paying only $7.50 for our night in the park.
We also stayed in Shenandoah River State Park for a low-country experience. This lovely park sits along 5.6 miles of the storied river, and the camping and hiking there were excellent.
High and low, the Shenandoah region of Virginia was a fantastic experience, one that reminds us what the best of RV travel is all about.
---
---