Fri., May 10, 2019
Working our way back home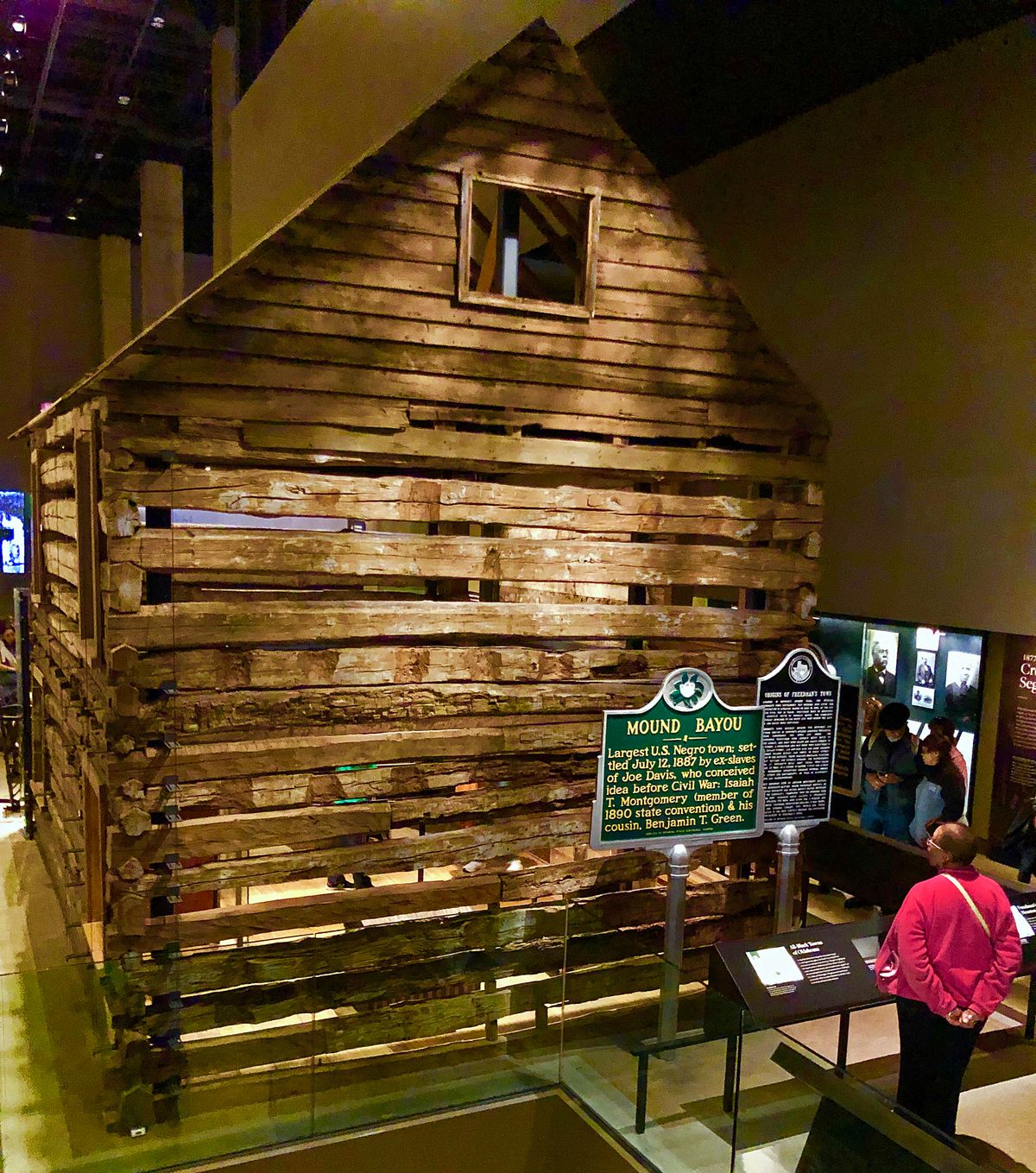 A display from the National Museum of African American History & Culture in Washington, D.C. (Leslie Kelly)
"You're a long way from home," said a friendly woman while walking her dog at Mathews Arm campground in Shenandoah National Park in Virginia. She had noticed our Washington state license plate.
Yes, we agreed, we're definitely a long way from the Northwest, and lately, we've been infected with a case of the homesick blues.
Of course, we realize how fortunate we've been throughout our 20,000-mile adventure across the country, making a lifetime's worth of memories in the past eight months.
Just last week, we spent a few days in the other Washington, hanging out with dear friends — former Spokanites — and exploring our nation's capitol. Among the many highlights was a day at the Smithsonian National Museum of African American History and Culture, an incredibly moving experience.
The museum is wonderfully organized on its six floors. The shameful chapters of American history that involve slavery and the fight for civil rights that followed the Emancipation Proclamation — a struggle that continues today — are laid out in chronological order on the first three floors.
Many of the exhibits evoke strong emotions, but nothing was as sad and beautiful as the Emmett Till Memorial, with the coffin of the 14-year-old murdered in Money, Miss., on display. This tragic event in 1955 was one of the flash points that energized the Civil Rights movement as Emmett's mother insisted on bringing her son home to Chicago and having an open casket to show the savage treatment her son had received for supposedly whistling at a white woman.
We were shaken and angered by much of what we read about this awful chapter of our nation's history. After lunch, we headed to the other floors, and we were inspired by the amazing accomplishments of African Americans, from famous to obscure.
We loved the tributes to culinary icons such as Leah Chase from New Orleans, and the deep dive into the demise of baseball's Negro League. And the special Oprah exhibit prompted laughter and tears. No surprise, the guest book at the end of this special collection was filled with messages that said: Oprah For President.
Back at our friends' comfy home, we started studying the road atlas, plotting the trip back. We're ready to see the beauty of the Pacific Northwest once again, stopping for a final national park swing through the Badlands in South Dakota, Devil's Tower in Wyoming and Yellowstone. Follow along at instagram.com/ourgrandtour.
South Dakota recommendations
Last week, we asked for your South Dakota recommendations and heard some fantastic ideas. Dick and Connie O'Brien of Spokane told us not to miss Devil's Tower in Wyoming, Sturgis, Mount Rushmore and the Crazy Horse Memorial. "We tow an Airstream and have traveled all through the west and Custer State Park is one of our favorites," Dick writes.
Custer State Park was also on the list of recommendations from reader Howard Braham. His other South Dakota highlights include the Black Hills Wild Horse Sanctuary in Hot Springs the National Music Museum in Vermillion. Howard also pointed us toward North Dakota to Theodore Roosevelt National Park, and Montana to visit Fort Benton Museum.
This week's Going Mobile question
We're looking forward to returning to the Northwest for some summer camping trips. What's your favorite under-the-radar regional spots to visit? Send your suggestions to goingmobile@spokesman.com and we'll include them in the next column.
---
---