Wed., May 29, 2019
A restful night at Chico Hot Springs was well worth the detour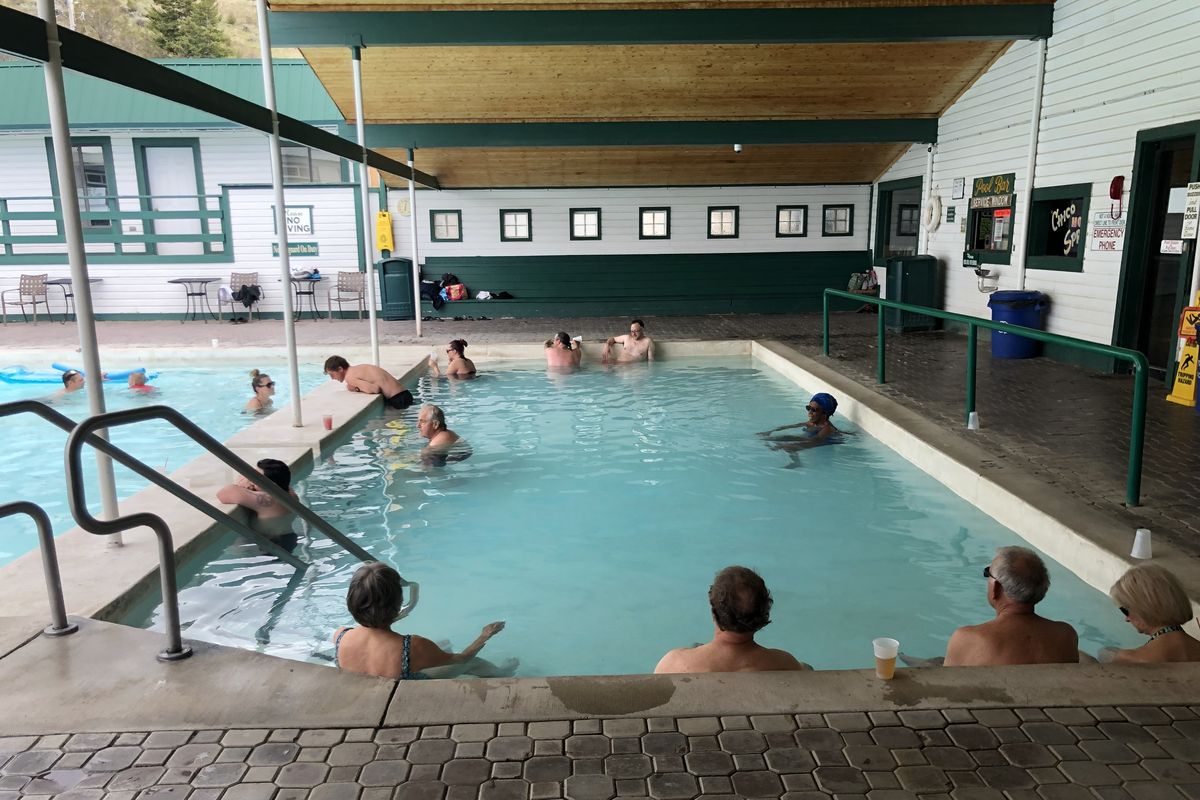 Chico Hot Springs in the Paradise Valley has been a popular destination since 1900. (Leslie Kelly)
A wonderful couple of days in Yellowstone National Park, and we were ready to put the pedal to the medal and get back to the Northwest as soon as possible. And then we made the wise decision to stop and soak for a while.
Chico Hot Springs has been a favorite destination for park visitors, locals and healing waters fans for more than 100 years. In recent years, new owners have added a few updates, and nowhere is that more clear than in the comfy dining room. (Read my full report on the experience here.)
After a huge push to get across the country, spending the night out of the vehicle in one of the comfy cabins was exactly the kind of reset we were craving. Room to spread out, a bathroom that offered some true privacy, the excellent bed and expansive views were all things that made us extra appreciative after being squeezed into the tiny confines of our 23-foot RV.
The visit was satisfying, and like all good things, ended too soon. Next time, we're going to spend more time there. If there's one thing we've learned on our intense, nine-month, 20,000-mile trip is that it's almost always best to take a pause and enjoy the moment.
---
---