Why 'rolling with it' is often the smartest strategy for travelers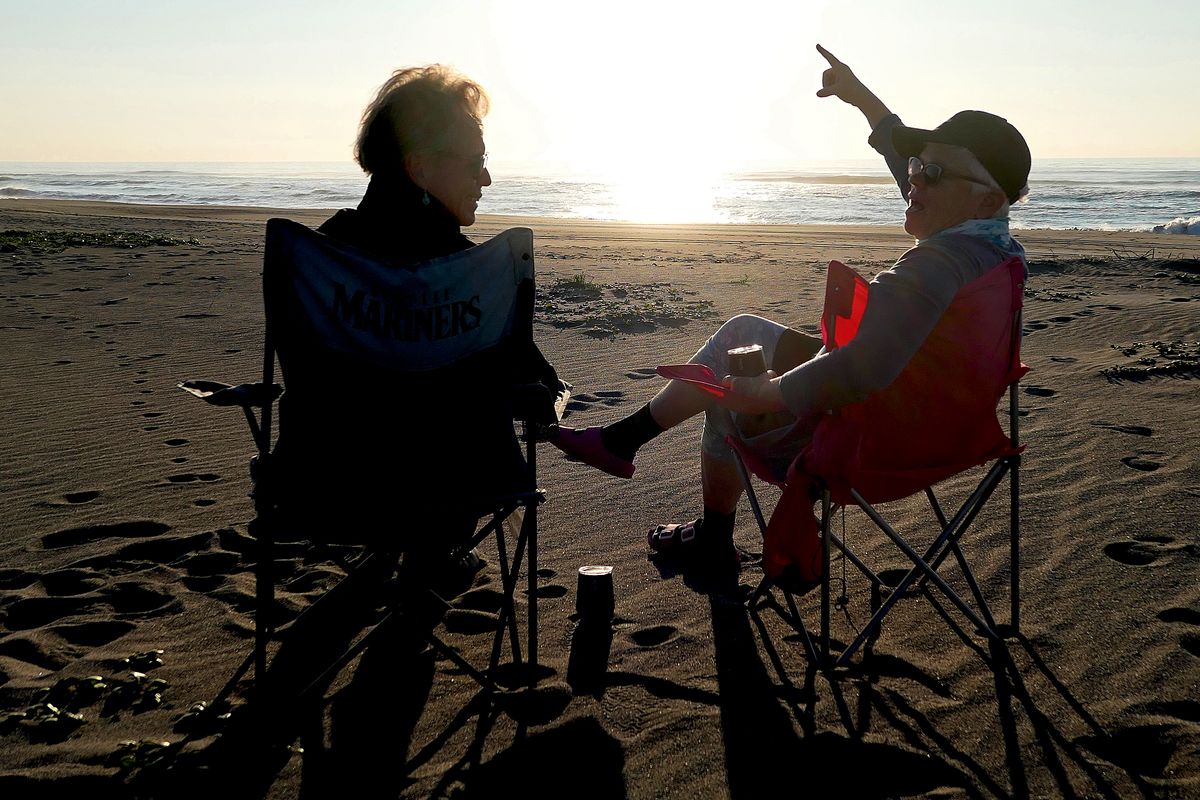 Sometimes in RV travel, an emergency happens and you just have to roll with it.
That's the attitude we're embracing in the face of a possible Going Mobile detour. Our meander south on Highway 101 hit a major snag in late October with the wildfires raging around California.
Of biggest concern to us was the Kincade Fire in Sonoma County, an area we were set to visit in early November. Should we stay the course, or should we pivot and head east to avoid the trouble?
Dealing with uncertainty is a challenge. And while it's an inconvenience for us, for thousands of Californians it's terrible and tragic. We feel heartbroken for those who've lost homes, who've been unable to work and make money to pay the rent.
For days after we arrived in the Redwood forest north of Eureka, we couldn't figure out what to do. The power was off all around us, and many state parks weren't even open.
We had pending reservations at Van Damme State Park near Mendocino, an area that had its power shut off for nearly a week. Should we still go? Nobody could tell us definitively.
Without a clear path, we took a chance on Gold Bluffs Beach campground in Prairie Creek State Park. The campground is not easy to reach, down a skinny, six-mile stretch of rough road that requires some fancy maneuvering if you meet another vehicle. RVs longer than 27-feet long aren't recommended on this twisty trail.
Then we arrived and knew we had made the right choice. We found a sweet spot with an amazing ocean view, and even though it was primitive camping, we were comfortable.
Our three-day stay allowed John to go on several bike rides on the California Coastal Trail, and gave us time to explore nearby Fern Canyon, a location used in the movie "Jurassic Park." The pristine stretch of coastline also offered plenty of chances for long walks, and nights were spent near the roaring campfire under starry skies.
Sure, we had travel worries, but they were easy to forget in a setting like this.
On our final day, when we had nearly run out of groceries, and our cabin batteries were drained from the extended dry camping, we got the word: Van Damme would be open after all. Then we arrived after a four-hour drive and it was closed. What now?
Again, we rolled with it.
The helpful staff at Van Damme snagged us a spot at nearby MacKerricher State Park in Fort Bragg. Initially, we were disappointed until we started exploring MacKerricher, a beautiful park with miles of trails and more pristine beaches.
The moral of the story? Keep the faith, and good things can happen.
Who drives most? Here's an answer
We asked last week "Who drives most?" We heard from reader Carol Woodward who tells us that even if you don't like driving a big rig, it's important for each partner to know how to handle the RV.
Carol found that out after she took a recreational vehicle driving course. Her husband Jim became critically ill during one trip and she had "to push him over to the passenger side of our one-ton dually and drive him and our 34-foot fifth wheel."
Jim was helicoptered to a hospital in Boise, and Carol needed to drive the rig to meet him there, then after he was well enough to travel, she drove them both home to Spokane Valley. It was a struggle, and Jim later passed away from illness.
"I tell everyone to learn how to drive that vehicle," Carol writes. "Without the course I had taken I don't know what would have happened."
This week's Going Mobile question
Do you have any Facebook RV groups that you find helpful? Please tell us about your online communities at goingmobile@spokesman.com and we'll share what we learn in the next column.
---
---