RV Park Review: Yosemite Ridge is nice - but it's not Yosemite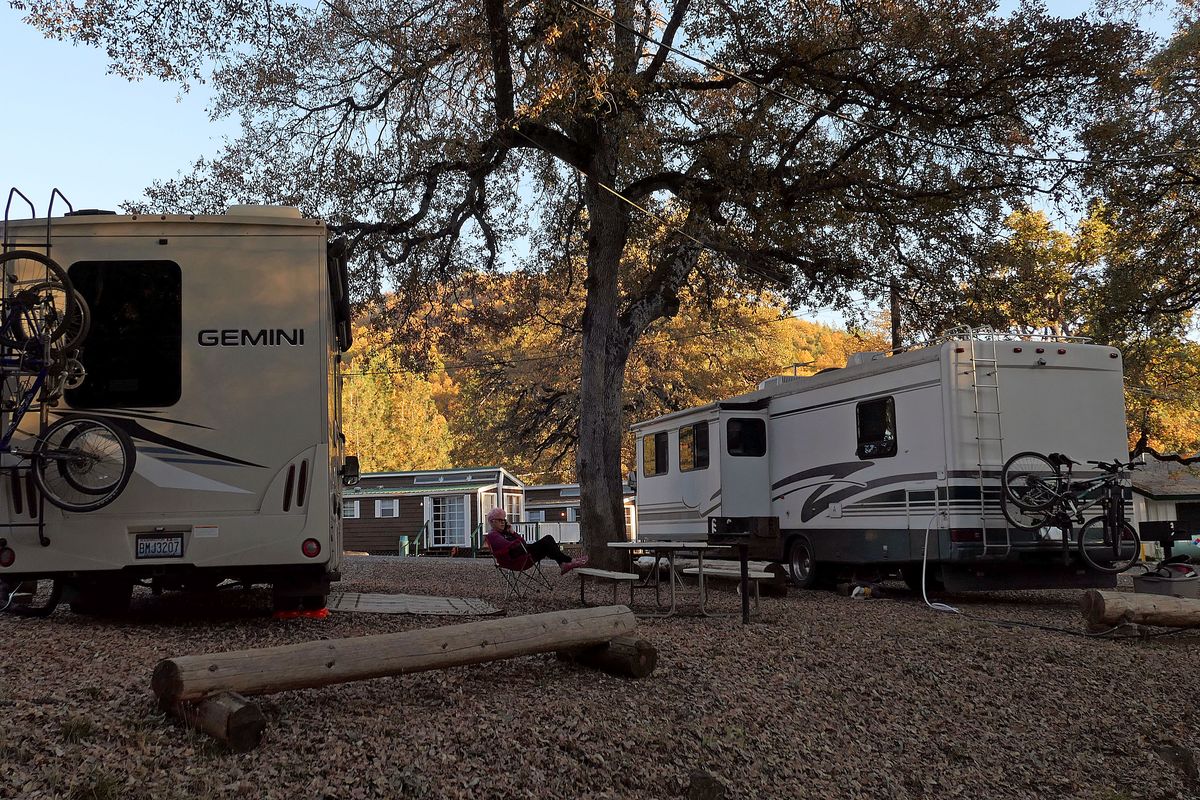 Yosemite Ridge Resort wants to be your base camp when you visit Yosemite National Park.
It's just 12 miles from the west entrance to the park on California Highway 120 in the tiny community of Buck Meadows, surrounded by the National Forest land.
And yes, it has many appealing qualities. Its park like setting is certainly nice, with oak trees and lawns scattered around the rustic RV sites.
The resort also has cabins, a gas station and a small store. And the WiFi is fast, a rarity among RV parks.
The question is, does Yosemite Ridge give you an experience that's better than staying in national park? And that answer has to be no.
If you're coming to Yosemite, you should make every effort to camp inside the park, one of America's most beautiful destinations.
We pulled into Yosemite Ridge after a long day of driving, and we booked it because it was nice to have a full hookup as we prepared for our visit to the park. The rest of our visit was to be spent inside the gorgeous park boundaries.
At $60 a night for a site, Yosemite Ridge is expensive, and certainly not the experience you're looking for when you come to Yosemite National Park.
---
---