Plenty of factors involved in picking public, private RV campgrounds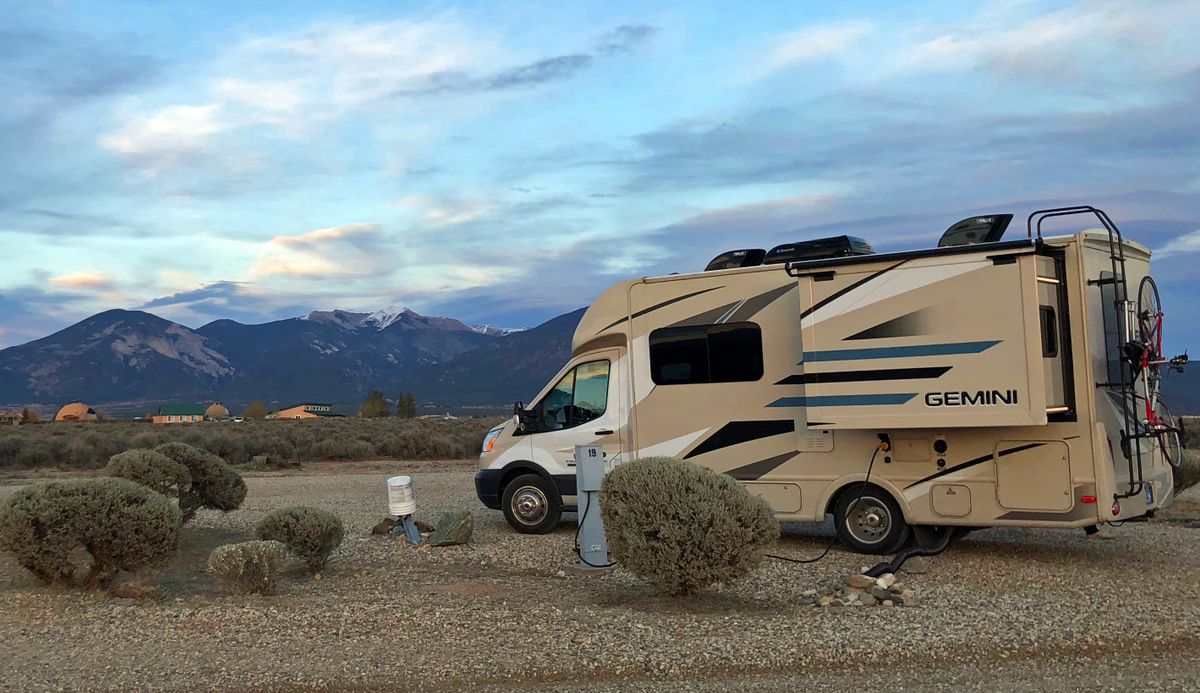 In many ways, staying in a state or federal campground is like temporarily living in a utopian society.
Your campsite is often spacious, private and beautiful, with wilderness right outside your RV doors.
You trust your neighbors and they trust you. Bikes are left unlocked. Camp gear is left outside on the picnic table. You often leave the RV unattended, knowing it will be safe.
Because of this, staying in a national or state park is almost always a great experience -- but there are limits, as we've come to find out on our rambling adventure down the West Coast.
Sometimes you just need to plug in and connect to the internet, and a commercial RV park is the only place you can do it.
How do you choose a good commercial RV park? Here are the criteria we use before booking a site.
How good is the WiFi? In truth, most RV parks' WiFi is lousy. They claim to have "high-speed WiFi" but their networks are often choked with users trying to stream the latest Netflix show. Sometimes, though, you'll find a gem, and on this trip we've had good WiFi service at The Camp in Bend, Ore., the Driftwood RV Park in Brookings, Ore., and at Mad River Rapids RV Park in Arcata, Calif.
Where is it located? We don't have a tow vehicle, so this question is crucial. For us, staying in a city or a town is all about being able to ride a bike or walk where we need to go. During a stay at Harbor RV Park in Fort Bragg, Calif., we were able to walk to dinner and ride our bikes for errands. While the unlovely park was basically a parking lot, it was convenient.
How are the facilities? And by facilities, we basically mean laundry. After a week off the grid, dirty clothing piles up. While we still dream about the FREE laundry offered in many Louisiana State Parks, we were pretty pumped about the nice facilities at the Driftwood and appreciated the reading material at Icicle River RV Resort.
How are the sites? When you stay at a commercial RV park, you often give up on privacy. A spacious site with a decent view is always appreciated. Hedges and trees are much appreciated buffers, and that's one reason we're returning to Happy Traveler RV in Palm Springs.
How much will it cost? There's a wide variation here. We've paid as little as $28.50 at the Bar W RV Park in Auburn, Ala., and as much as $120 per night at the French Quarter RV Resort in New Orleans. It's nice to get a bargain, but sometimes paying a high price is worth it if the park fulfills your needs.
Our RV park hall of fame: We've stayed in dozens of RV parks and you'll find reviews on our blog at spokesman.com. (spokesman.com/blogs/going-mobile). Here's a list of our five all-time favorites from this year and last year.
This week's Going Mobile question
What's your favorite RV park? We're always on the lookout for a good one. Send us your suggestions at goingmobile@spokesman.com and we'll share them in the next column.
---
---