Mon., Oct. 14, 2019
Campsite Envy: A peek at Oregon State Park's most coveted spot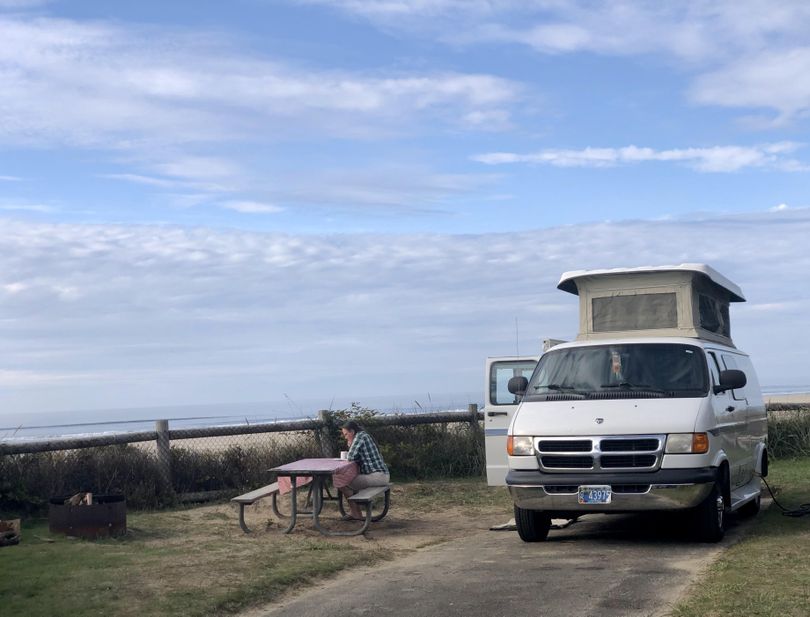 The spectacular ocean view from Beachside State Recreation Site's No. 63 makes it the most requested spot to camp in the Oregon State Park system. Quite a feat considering the park isn't even open year-round.
While there are many fine options at this excellent park, No. 63 shines because It's tucked into a corner, the waves creating an ultra-soothing vibe.
Right about now would be a good time to try and make a reservation for next spring, as Beachside is closing for the season at the end of the month.
We arrived here and though we had a pretty good site -- No. 69 -- after walking around, we soon started scheming on how we might extend our stay at this magical place and snag that coveted spot. Check back on Oct. 25 to see if we were successful, or keep a lookout on Our Grand Tour's Instagram feed.
---
---