Neah Bay worth the effort getting there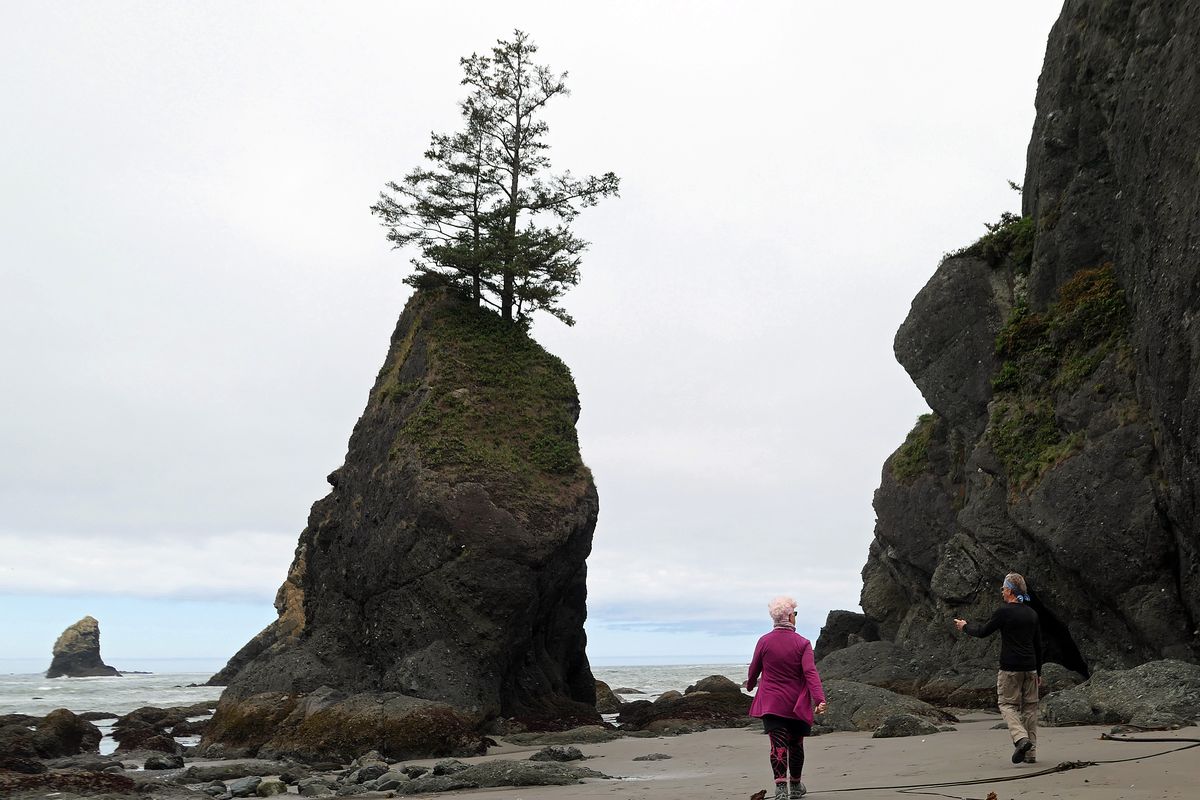 We took recently took a road trip to paradise.
It wasn't easy to get there. This magical journey involved a $60 ferry ride and a four-hour drive, much of it on remote highways with more twists and turns than a pastry case full of pretzels.
Finally, we pulled into Hobuck Beach Resort near Neah Bay, stepped out of the RV and took big gulps of the stunning view of the Pacific Ocean just steps from our site. It didn't take long for us to declare the awe-inspiring destination well worth the effort.
Over the past year, we've stayed in lots of beautiful places, but there's nothing quite like this section of the Washington coast. It's wild, raw and largely empty. You might run into a pack of surfers or the occasional fishermen casting for surf perch, but you'll mostly be company-free on the long, wide beach.
No matter what the season, you're also likely to encounter some cool weather, which made our first-night campfire extra welcoming. Hobuck resort offers 10 pull-through RV sites, along with an assortment of very nice dry-camping spots.
Nearby cabins also have parking spots and plug-ins for RVs, which is a nice option for meeting up with friends and family who don't have a tiny home on wheels.
There's no slumber quite so peaceful as one that's accompanied by the gentle whoosh of waves on sand.
We woke up to a weather report calling for the marine layer to clear by early afternoon, so we decided to hike to Shi Shi Beach. This stunning stretch coastline is reached by hiking two miles through the coastal forest on slippery boardwalks and muddy trails. Bring your hiking boots and leave those cute sneakers in the car -- they'll never survive the muck.
Emerging onto what's part of the Olympic National Park, we headed south toward Point of the Arches. This cluster of rock formations makes a dramatic backdrop for a selfie session. On our 10-mile roundtrip trek, we saw only about a dozen others hikers, some loaded with tents and supplies for camping on the beach. Very cool.
Before you go, it's good to know that the parking lot at the trailhead is fairly tight, and for day use only. Be sure and purchase a Makah Recreation Permit from one of the businesses in Neah Bay, or at the Hobuck resort office.
If you don't want to commit to the muddy, strenuous hike to Shi Shi Beach, consider doing the much shorter hike to Cape Flattery at the northwest tip of the peninsula. It's 1.5 miles roundtrip, dead-ending at a majestic overlook where you can gaze out Washington's rugged coastline.
Back at our heavenly campsite, we celebrated our pretty-near perfect day with bowls of coho salmon pasta and watched the setting sun turn the sky crimson. We hated to think of leaving the next morning, but we decided to instead focus on feeling grateful to be present at this natural treasure.
This week's Going Mobile question
What's your opinion of portable propane campfires? Are they worth it? We're thinking of splurging on one for our trip south this winter. Send your advice to goingmobile@spokesman.com and we'll share your comments in the next column.
---
---