Wed., April 15, 2020
You gotta love new hiking boots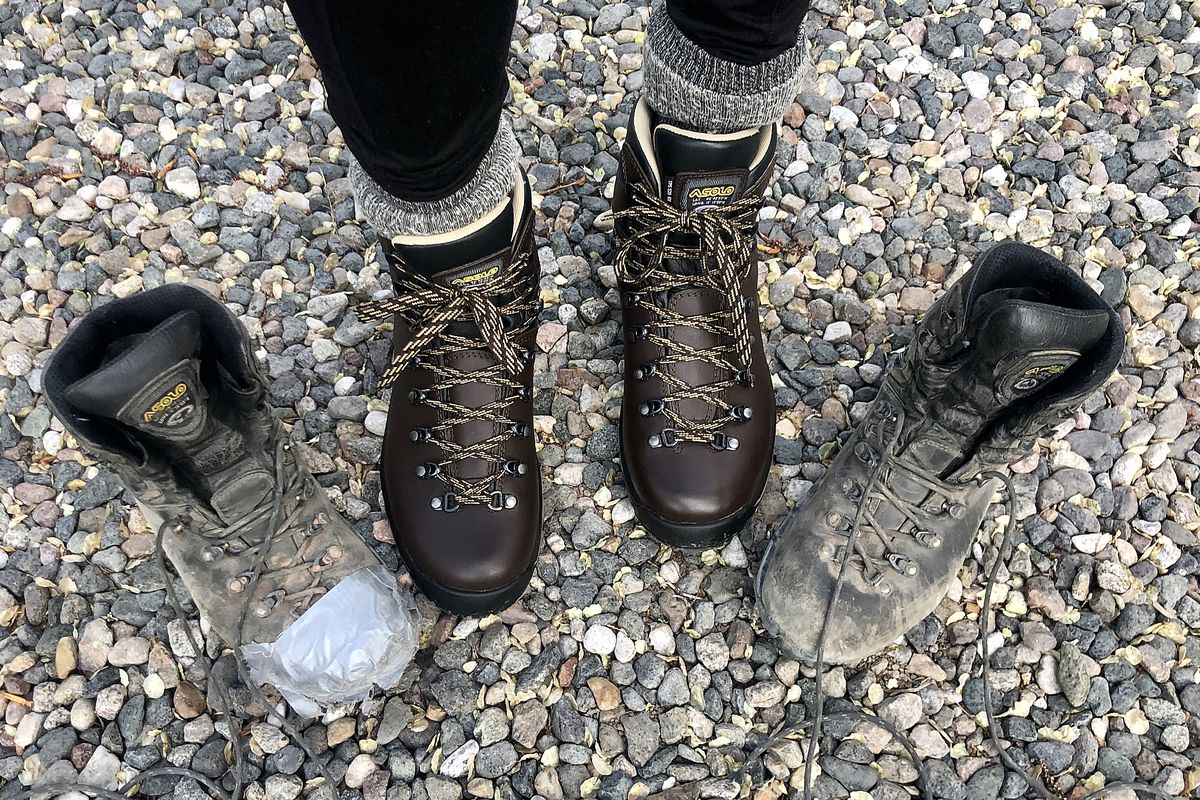 New boots from REI arrived in Sedona last week. (Leslie Kelly)
In the book "Wild," the author Cheryl Strayed has a gleeful moment on the Pacific Crest Trail when REI sends her a new pair of hiking boots.
I felt a little bit like Ms. Strayed when my groovy new top-of-the-line Asolo hiking boots arrived in Sedona, Ariz., last week. I ordered them on a Monday and they arrived two days later, looking positively elegant.
They replaced my favorite hiking boots of all time, a pair of Asolos I purchased in 2015 when I was working on two books about day-hiking in the Pacific Northwest. From the get-go, those boots were superb in all conditions and they've carried me through countless backpacking trips across the West.
They finally wore out this year as we were taking our RV trip down the West Coast. I'd been holding them together with duct tape for weeks when Leslie finally said, "You have to do something about them. They look really sad."
It's hard letting go sometimes. But I finally pulled the trigger and I've had my knew Asolos on the trails around Sedona over the last five days.
I'll always remember the old boots, but these guys are off to a promising start.
---
---