Wed., April 29, 2020
Parks reopen in May - may we suggest …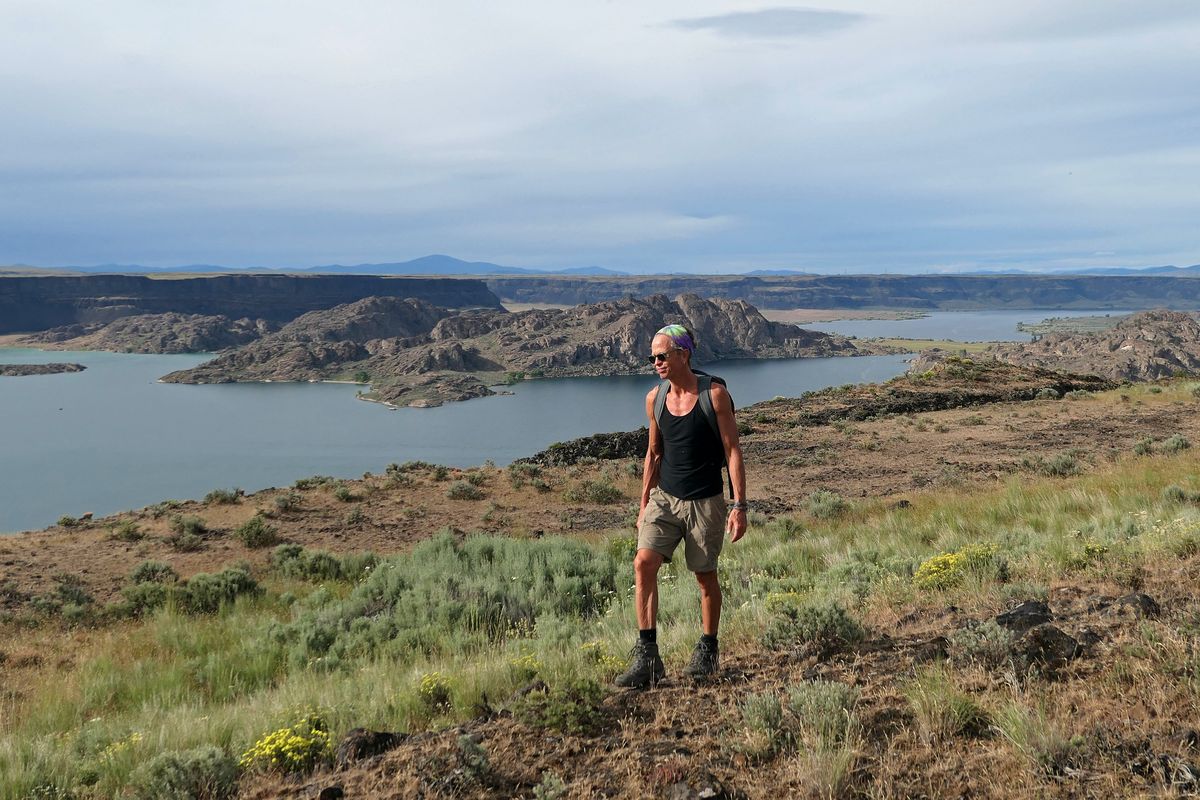 The hiking trails on top of Steamboat Rock offers fantastic views of Banks Lake and the Grand Coulee. (John Nelson)
When Gov. Jay Inslee announced earlier this week that state parks will open on May 5, it felt like a milestone in our COVID-19 saga.
Some of the state's most beautiful outdoor spaces will finally be open for outdoor recreation. Campgrounds will remain closed for the time being.
The Spokane area has many state parks within an easy day trip. One that might have missed your radar over the years Steamboat Rock State Park in the Columbia Basin. It's well worth a visit.
For starters, the hiking on 800-foot-tall Steamboat Rock is phenomenal. You'll see few people and have gorgeous views of Banks Lake on all sides, and the hike itself is a good season-opening challenge.
You can also explore the waters of Banks Lake, a 26-mile-long reservoir that fills up the Grand Coulee, a dramatic rock canyon created by the Ice Age floods.
If there's time, consider checking out the vewpoint nearby for Dry Falls, where a waterfall four times the size of Niagara Falls once thundered during those floods.
---
---