Wed., Aug. 26, 2020
Rental service Outdoorsy has fans in Spokane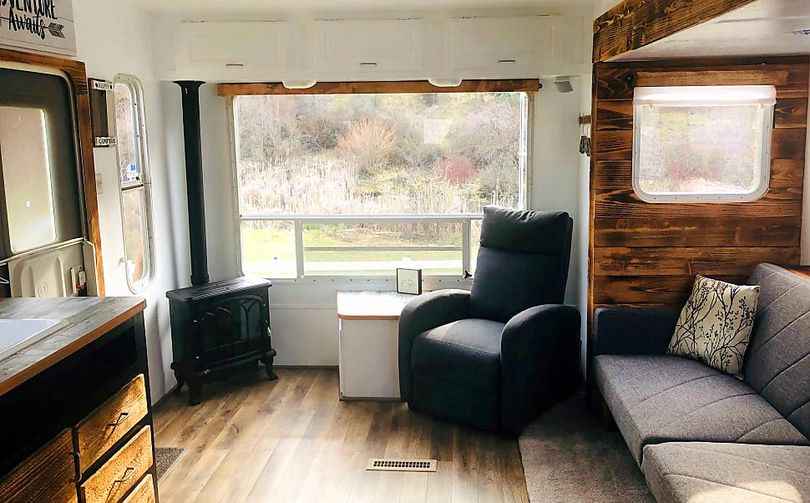 Are you an RV owner looking to make money off of your vehicle when you're not using it?
Welcome to Outdoorsy, the company that helps you rent your RV.
We contacted several RV owners in the Spokane area who are using the service and heard mostly positive things.
Among those who are truly fans of the service is Sara Halbrook, who lives off U.S. 195 near the Cheney-Latah exit. She is listing her 2005 Jayco Jay Flight trailer for rent that she's calling "The Bear Den." And she's also listing a pop-up camper she's calling "The Squatch, with a sasquatch theme."
"We really love using Outdoorsy!" Halbrook wrote in response to our request for information about how she's liking the RV rental service. "It's super user-friendly for both the owners and the renters. We have tried using RVshare (another rental service) and definitely prefer Outdoorsy over it."
"This has been our first year renting out our RV and even with COVID-19 happening it's been a very busy and successful summer and we look forward to what next year brings."
If you're thinking about renting an RV, you should investigate Outdoorsy. And for more information about RV rentals, check out our column this Friday in The Spokesman-Review.
---
---