Ridge Trail on Whidbey Island is a winter marvel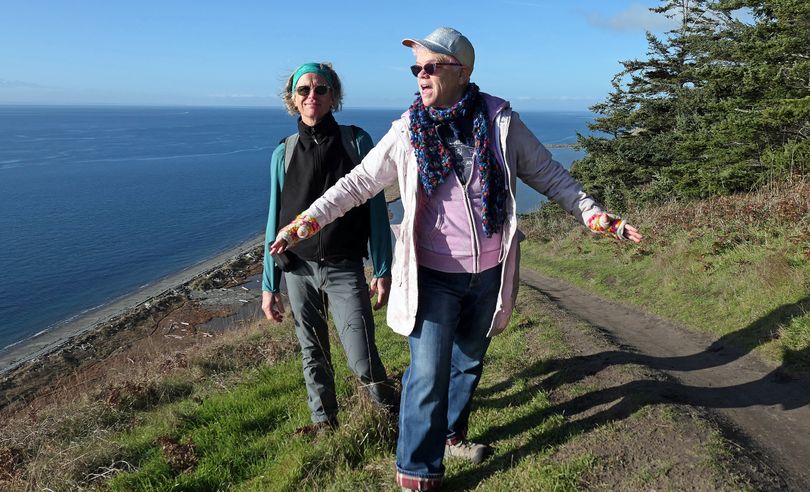 Some hikes can be even better in the winter than in the summer.
The Ridge Trail at Ebey's Landing National Historical Reserve on Whidbey Island in Washington is a case in point.
It's a beautiful hike anytime -- with big views from a ridgeline overlooking the Salish Sea. But on a sunny day in winter, this trail is truly magical.
The south-facing, broad views are all in the sunshine, offering the kind of sun exposure that Northwesterners crave in December. Once you reach the end of the bluff, you descend to a remote beach, again south-facing, where the sun warms the island's bluffs and reflects off the water.
It's not California-warm, but it's about the best place in Washington for a beautiful day at the beach in December.
---
---