Wed., Dec. 9, 2020
RV cooking: What's the secret ingredient?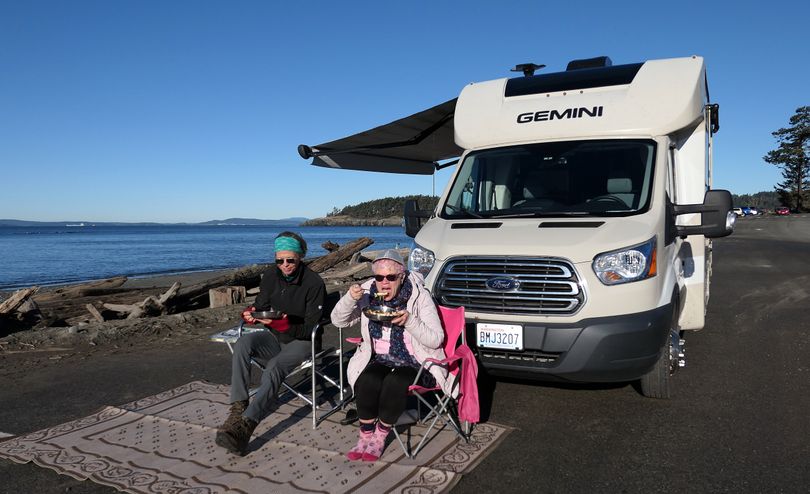 We've got secrets. In our family, we play a guessing game, challenging eaters to try and figure out what makes a dish extra special.
Sometimes, that's a no-brainer, but often it's a challenge even when it's right there in front of your eyes.
A memorable brunch cooked and enjoyed by the beach at Deception Pass State Park was an example of just that "huh?" kind of moment. I folded leftover salmon into a potato and onion hash that had a secret ingredient. It was chopped, so not exactly easy to see. It added a hint of tart-sweetness to the satisfying mashup. Johnny couldn't figure it out.
Got any ideas? Send me your best guess at goingmobile@spokesman.com and I'll give you a shout-out in an upcoming post. Plus, I'll see if I can round up any prizes!
---
---