How to handle the rough patches in close quarters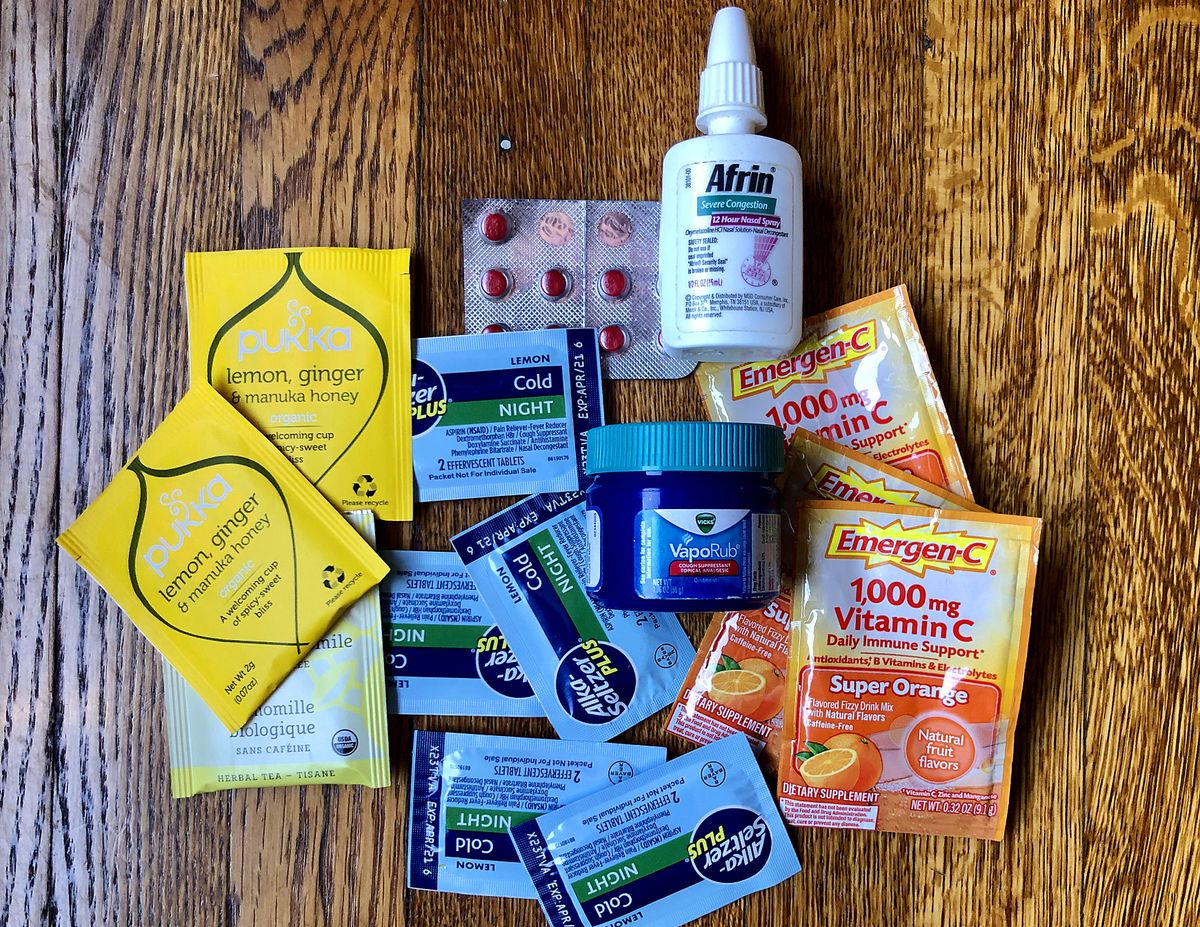 No matter how many times we hear "y'all are living the dream," we never get tired of the affirmations from wanna-be RVers.
But sometimes, the dream hits a major bump in the road -- like getting sick.
It all started after an excellent adventure to ski in Utah for a few days, a trip John chronicled for the Spokesman's Travel page. By the end of that memorable trip, John was sick, coughing and sneezing on the flight back to sunny Southern California. It wasn't long before Leslie caught the bug, too.
We returned to one of our favorite RV resorts, but we didn't get to fully enjoy the exceptional views of the Pacific Ocean because we were stuck inside our RV trying to recover. There's something extra miserable about being confined to a small space when nobody is feeling well.
Fortunately, some strategic stocking of the pantry made the situation seem a little less toxic. We had no shortage of chicken broth and pasta for a shortcut version of comforting noodle soup. And that box of Emergen-C picked up at Trader Joe's helped fill the need to consume lots of liquids.
We travel with various over-the-counter meds, including Alka Seltzer Plus Nighttime and that brought some relief.
Still, by the time John flew up to the Northwest a week into this stubborn bug to indulge his need for speed, downhill-style, Leslie was still feeling rotten. The timing worked out, though, because she was scheduled to house sit for her sister and brother-in-law in Pasadena for a couple of weeks.
The mid-winter break from living our best RV life was just what the doctor ordered, especially because Leslie was able to tap into citrus season, harvesting Vitamin C-rich oranges and lemons from her family's backyard.
Just about the time Leslie was ready to hit the road again for some solo adventures, the dark cloud of coughing and sneezing finally broke. Thank goodness, and here's to doubling down on hand washing from here on out.
Parking dilemma
While staying in Pasadena, we ran into an unexpected challenge that seems to be more commonplace in cities around the country these days. In order to deal with a growing tide of homeless people living in RVs, cities are cracking down on overnight parking.
We ran into this issue when we visited Hermosa Beach, where no vehicles over 21 feet are allowed to park overnight, period. And the city of Malibu also is attempting to address this increasingly thorny issue by banning overnight RV parking.
Last winter when we visited Pasadena, we were able secure a temporary parking permit for a few bucks a day, but that option is no longer available. Hmmm, what to do?
After surveying the surrounding neighborhood, we found a Fraternal Order of Eagles lodge a few blocks away, so we took a shot and called. Yes, they'd let us park there for $10 a day. Hooray, and thanks Eagles!
Has anyone else been impacted by this movement to shut down the practice of boondocking on city streets? We'd love to share your experience, so please drop us an email: goingmobile@spokesman.com.
---
---