Wed., Jan. 8, 2020
Red Jeep Tours in Palm Springs are an amazing way to experience the area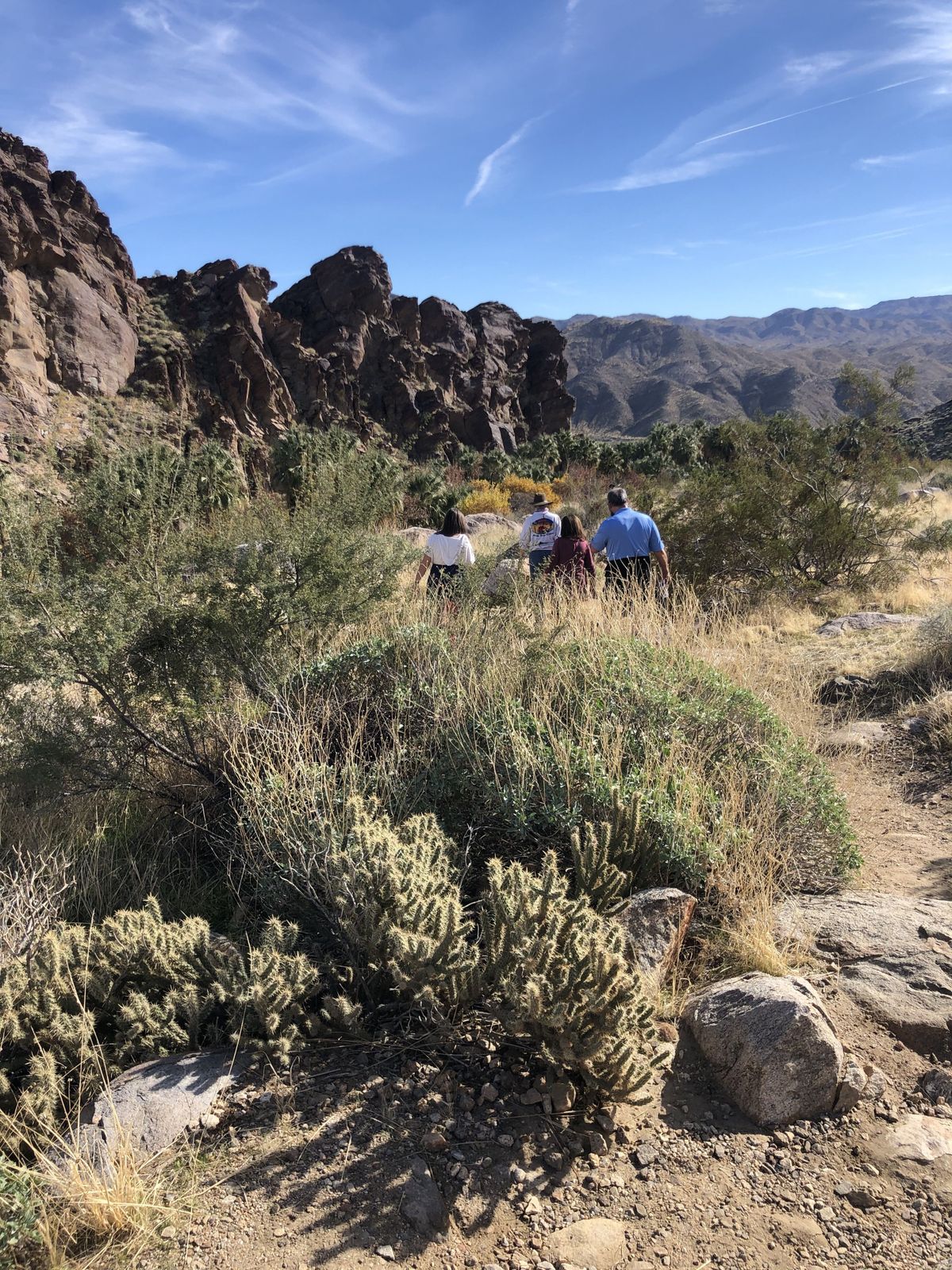 Desert Adventures offers Red Jeep tours in the gorgeous canyons near Palm Springs. (Leslie Kelly)
Just 15 minutes from downtown Palm Springs, there's a very special place. One of the best ways to experience the Indian Canyons ancestral home of the Agua Caliente Band of Cahuilla Indians is to take a Red Jeep Tour.
The company has been offering desert adventures since 1988 and the rich history of the area benefits from the seasoned guides.
I had the pleasure of taking a hiking tour with De Karlen last week and she was the proverbial fountain of knowledge. She showed our small group how the native Americans had processed plants and herbs to eat and how they had settled near the oasis shaded by statuesque palms.
She filled us in on the Valley's original hippie, William Pester, a German-born American who settled in the area in the early 1900s. He was nicknamed Nature Boy, and is credited with attracting some of the earliest visitors.
Then, at the end of the wonderful hike, at my request, De agreed to take us by Frank Sinatra's house. The Rat Pack dug into this city deep in the 1950s and '60s, bringing its brand of high-profile partying. The legends live on at many venues, including Melvyn's and The Purple Room. Both we've been to and enjoyed a whole lot.
We also did a drive-by on the former residences of LIbrace, Marilyn Monroe and the home where Elvis Presley honeymooned way back in the day. Fascinating stuff on both ends of portions of the tour.
Riding in the open-air vintage Jeep in early January was certainly a treat on its own. But to get the chance to see some special places with insightful commentary by a local expert made it even more memorable.
Desert Adventures also offers Red Jeep tours to Joshua Tree National Park and the San Andraes Fault, among others.
---
---