Wed., July 1, 2020
Campfire cooking: Chili rellenos warm up a cool evening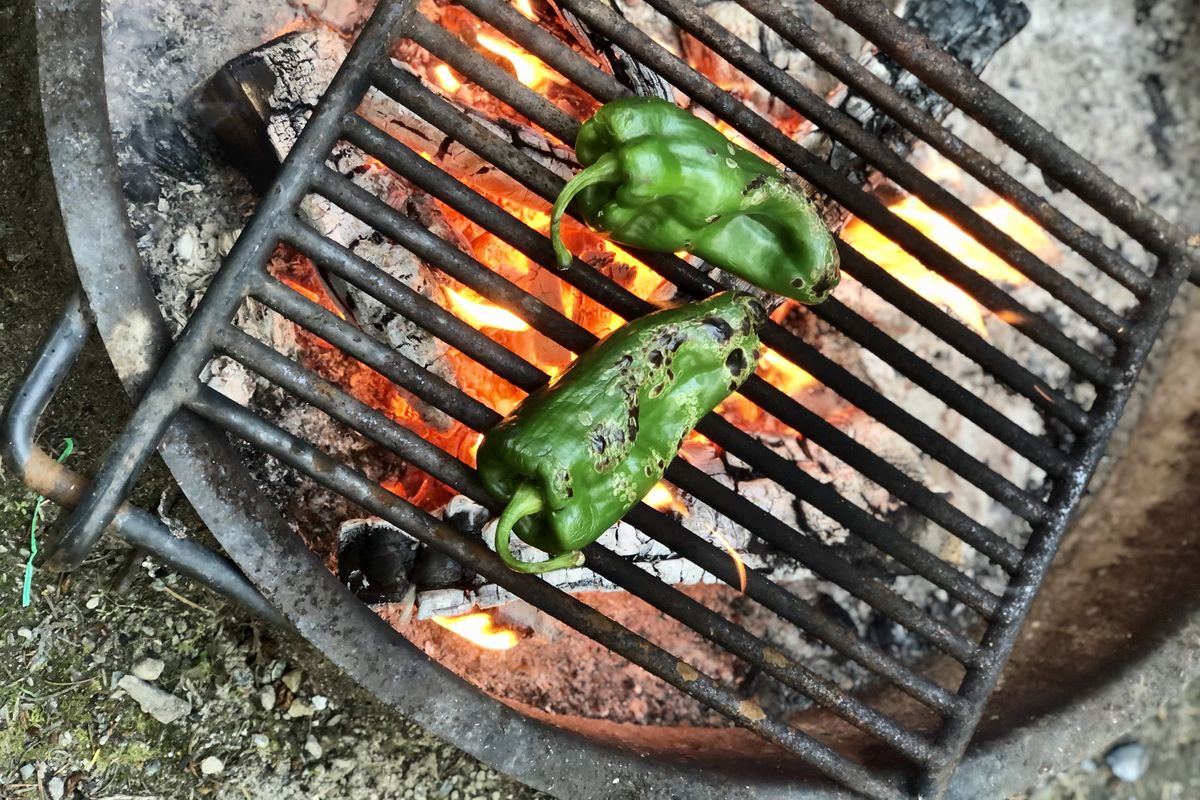 Peppers roasted over the campfire were the key ingredient in a warming meal on a cool evening during a recent trip to Camano Island. (Leslie Kelly)
Campfires are magical in so many ways, serving as a way to warm up on cool evenings and a source of entertainment. Please pass the marshmallows!
Sometimes, they provide inspiration for meal prep. On a recent trip to Deception Pass State Park, I took advantage of the flames to roast some poblano peppers for dinner the following evening. The process involved lots of turning for controlled burning, leaving the outside blistered and the inside of the pepper cooked tender.
I stowed the blistered chilis on a piece of foil tucked into a plastic bag. The next day, the flame-kissed skin peeled right off. After removing the seeds, leaving the stem intact -- shredded pepperjack cheese was stuffed inside.
This is where things took a wild Southern detour. I decided to dredge the stuffed peppers in a fried chicken flour mix that I picked up last summer at an Asian market in Victoria, B.C. It's been sitting in a bin marked "international inspiration" and though it seems really random to use it in this preparation, it worked out beautifully.
I'm looking forward to more campfire experiments this summer. Do you have a favorite recipe to share? Please send it to goingmobile@spokesman.com.
---
---